Makeup is magical, isn't it? I'd say only so, if you're getting it right. If I were a makeup cop, I'd probably have more and more women locked in prison for violation of makeup codes. No, not even the tricky business like strobing and contouring, just the techniques you learn in 101. No kidding!
Betrayed by who they think is their failproof ticket to looking like a million bucks, women often curse makeup and the hour they spend (what-to-them is like) a million bucks on makeup. But would they do so, if the labels on their favorite makeup products told the truth?
We ripped off the 'marketing faces' of our makeup essentials and decided to give them an honest makeover. Here's what we found…
---
Suggested read: If boyfriends were really honest while arguing…
---
Blush
When you want to look like a clown with effortless sweeps!
Bronzer
The one surefire way to make sure your face turns REALLY orange!
Thin line makeup brush
The only reason that shall convince you that you need to move to other high-end brush lines!
Concealer
When you wish to wear something that acts as a natural repellant toward the 'you look tired' and 'are you sick' questions that inevitably follow your daily hangover bouts you carry to work and beyond!
Eye shadow
The palette that you will replace every time you run out of the one shade that you wear every single day!
Also, when you do feel a li'l gutsy and want to try the smokey eye, you will look like a raccoon- only not cute!
False eyelashes
Because it pays to have these prickly needles sitting on your eyes- as they look glamorous AF!
Foundation
When you have matched the f*cking thing thirty times and still bought home the wrong shade!
Lip liner
Because you try and try to be Kylie Jenner, but you don't ever get there!
---
Suggested read: If girlfriends were really honest on WhatsApp…
---
Liquid eyeliner
Oh, so you f*cked up your wing- now suffer by getting late for work, coz this sh*t is 24-hour long lasting crap!
Nail paint
Something that shall definitely chip by the next day. If only you could not do anything with your pretty, freshly manicured hands!
Mascara
Clumpy AF and looks way worse than false lashes and yet, you never give up on it?
Agree, ladies? 😛
Any more that you can think of? Tell us in the comments below.
Summary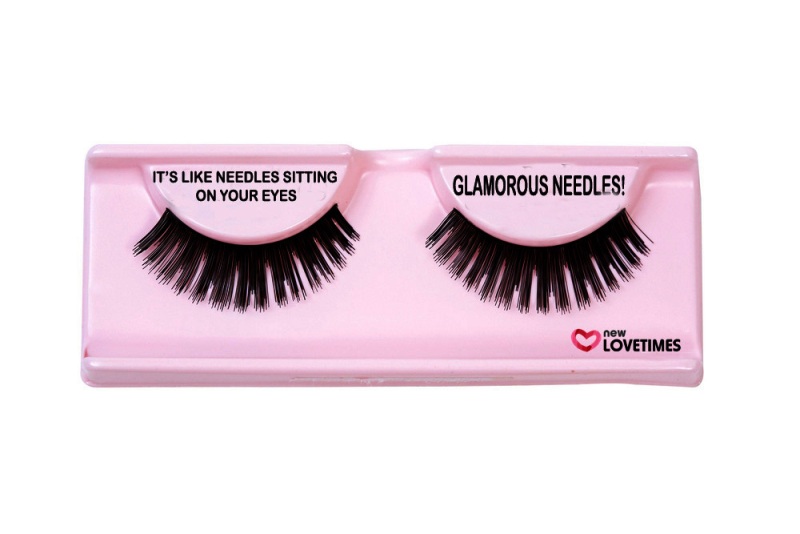 Article Name
If Your Makeup Products Were Honest...
Author
Description
If makeup told the truth, this'd be IT!