From bikinis to well, birthday suits- the woman has donned (or not) them all! We are talking about Vogue's curvy icon and Bigg Boss 7's oomph-ilicious babe, Sofia Hayat. Having burst into the limelight with her appearance on Bigg Boss, the British model and actress has taken care to keep making hay while the sun shines. How, you ask?
Umm … we aren't quite strangers to the publicity gimmicks that Bigg Boss deploys. From pitting the best of the house's inmates against each other for an amusing string of catfights, melodrama and slang showers to bringing the unlikeliest of people together through the inked arrows of the paid Cupid (the 'talented' scriptwriter) working endlessly behind the scenes for some canoodling, kissing, and steamy PDA to bomb the TV screens, the show also makes it a point to distill some sort of inevitable controversy potion from this venomous + love spew-vial each year.
Image source: Google, copyright-free image under Creative Commons License
In the year the lady in question, the 'lovely' Sofia Hayat made her appearance on the show, she had ugly spats with Armaan Kohli, another inmate of the Bigg Boss house and the-then beau of Tanisha Mukerji, Kajol's li'l sister. Sofia, upon being evicted from the house, had lodged an FIR against Kohli, for manhandling her in the house, following which, Kohli was arrested and released on bail, soon after. Rigged or not? Well, we do not know – after all, didn't Bigg Boss make a certain couple MARRY, for the heck of it (and well, 50L rupees)!!
---
Suggested read: Michelle Keegan voted FHM's Sexiest Woman In The World 2015
---
After rolling in THAT grass for a while, Sofia moved her toned assets to greener pastures and how! She uploaded a video on Instagram of her taking a shower to commemorate India's victory against South Africa. Well, some jump in joy, some burst firecrackers, some hug it out with buddies, and some shout and scream – but Sofia Hayat, she expresses her joy by taking a shower and posting it on social media!
"Singing in the shower #selfie #shower #wet #naked  India Won. .so im happy!!," (sic) she posted.
Soon after, followed Ms. Hayat's nude photo shoot. And you get no points for guessing this one, it was up for one and all to see – with an equally outrageous tweet caption:
"Dedicating my nude shoot to Rohit Sharma for his historic score! Well done! This one is for you! Proud day for India!"
And if such overtures weren't quite enough to keep Ms. Hayat basking in the 'tainted' glory of being a Bigg Boss contestant (if that counts for anything), the lady has done it yet again. For a bridal photo shoot in London, Sofia Hayat has donned a bridal gown worth a whopping INR 1 crore. Wait, do not let your jaws drop just yet! After all, we've been privy to her penchant for photo shoots for just about any milestone marker there could be – a birthday, Holi, a new bikini, to even her cute French dog Hector making a poop, maybe!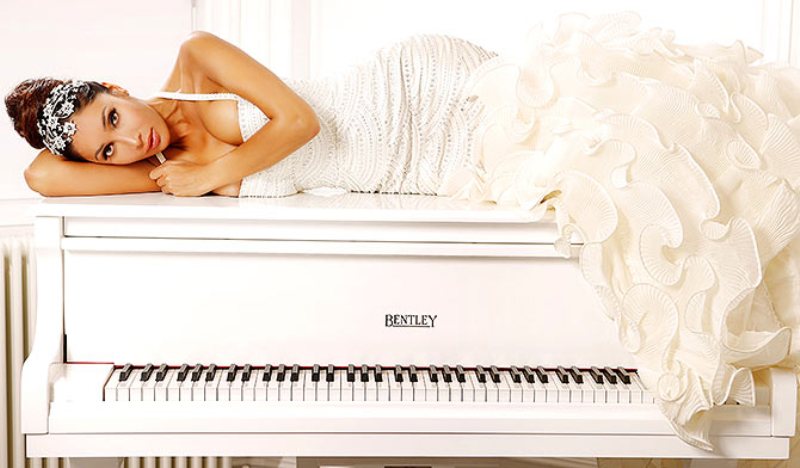 So, the gown in question is adorned with diamonds worth INR 1 crore, and Ms. Hayat poses for some relatively conservative (by her standards) pictures for the said photo shoot. Designed by Italy-based designers Atelier Italia, the outfit was exclusively made for the occasion and clubbed with a head piece, designed by Louis Mariette (designer and judge of America's Next Top Model), also adorned with invaluable diamonds!!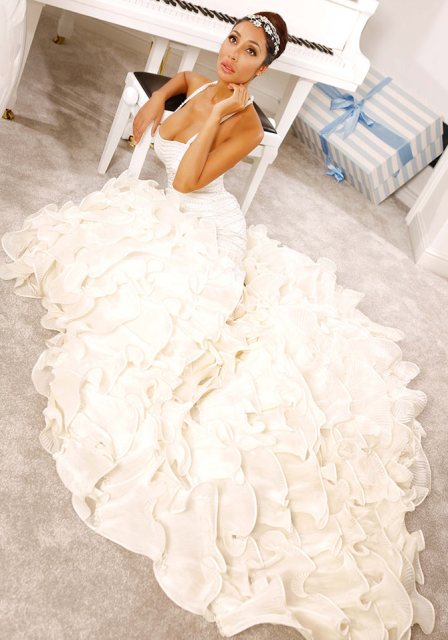 We really do not know what's next for Ms. Hayat. And we are seriously running short of words for a conclusive note too! Why don't you people just let us know what you think about Sofia Hayat's 'bold' moves! There's a comments section below.
Summary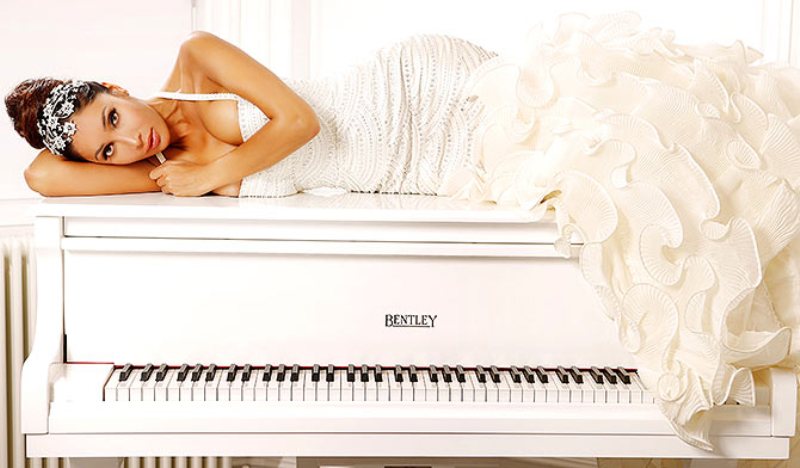 Article Name
Sofia Hayat's Bridal Photo Shoot May Just Be The Most Outrageous Yet!
Author
Description
Sofia Hayat is known for her outrageous selfies and photo shoots. Here's her latest 'outrageous' photo shoot that will leave your jaws on the floor!