All of us women love to live life to the lees. Especially when it comes to makeup and fashion, we love to be the trendsetters, the game changers in our group and what not. Well, well, before you get too excited, let us remind you that fashion for working women might not always be over the top or blingy. The same applies to makeup too. For those boardroom women out there who juggle a career with a love for fashion, choosing the right lipstick shades, nail colors, accessories and the like, become prime responsibility. When you have us as your makeup and fashion guide, why worry when it comes to making such a choice?
Check out our compilation of top 10 lipstick shades that you can use to rock the boardroom diva look in a jiffy.
1. Layer up some lavender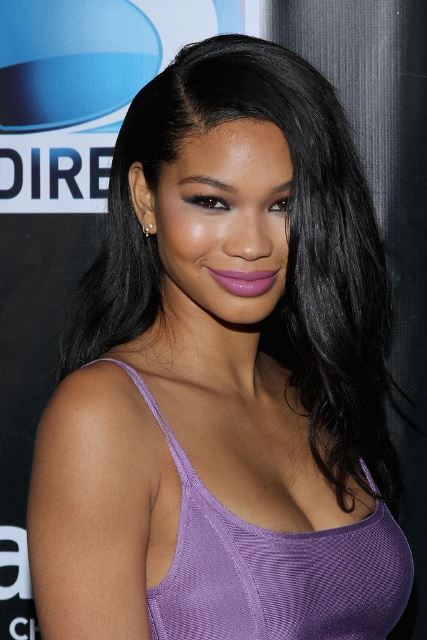 Image source: Pinterest
Watch out for the lavender lipstick shades when you go shopping for lip colors. Your skin tone could be peaches and cream, bronzy or exotic—but lavender shades for the lip work wonders on every type. The best part of the hue is that it fits all complexions, no matter if they are glossy lipstick shades or matte This shade accentuates the pout perfectly.
Top tip: The one tip to follow when applying lavender lipstick is to never go overboard with the application; two coats work just fine. The color is rich and therefore, over-coating your lips could make you look crass.
---
Suggested read: 10 amazingly easy tips to get pink, kissable lips
---
2. Oomph up with orange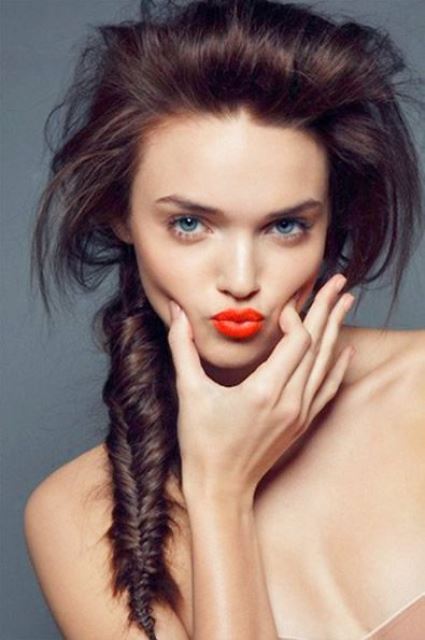 Image source: Pinterest
Orange is the new black in the fashion world and thus, we could barely dare to skip mentioning an orange lipstick for the boardroom divas here. While we detest the tangerine orange, the mild saffron-ish orange shade works wonders for those pretty lips. The main functionality of orange is that it understates your lip shape while rendering a thinner line.
Top tip: Use a similar colored lip liner when filling up the lips with orange. Bleeding in orange lipstick is worse than bleeding red lip color.
3. Notch it up with nudes
Image source: Pinterest
Nude lipstick shades are classics. As much as lip colors that pop are hits in the casual and glam dressing world, the boardroom world of fashion swears by nudes. Come in any hue or style – from glossy to powdery matte – nudes will never go out of fashion. It is a boon since they stay longer, need minimal touching up and never give a tired look to your lip-chin area.
Top tip:One thing to always keep in mind when flaunting a nude shade on your lips is the fairer your complexion, the glossier the nude could be. The darker skins must always play down the gloss effect and pick a well-matted nude lipstick hue.
4. More power with oxblood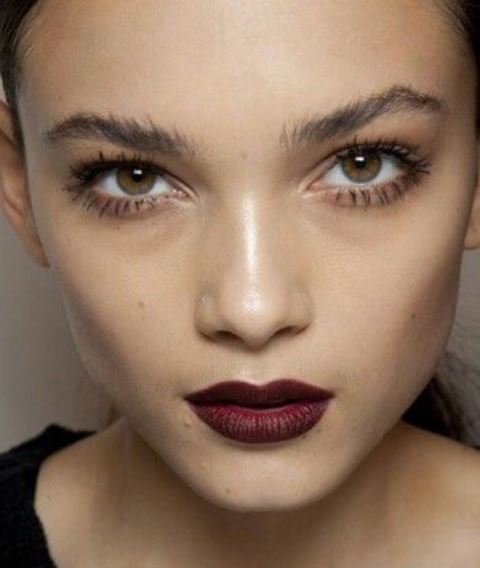 Image source: Pinterest
Ever since M.A.C gave us the oxblood range, we cannot stop going bonkers over this hue. Closer to the color of marsala wine, this shade is for those boardroom divas who mean business. Think, a consultant or a marketing pro, or even a financial honcho. Oxblood lipstick gives more power to you *wink* and automatically makes you confident to hit any note on your career meter.
Top tip: While wearing oxblood, go no makeup on the eyes. The rich swash of oxblood on your lips should be the star on your makeup count.
5. Cool it down with coffee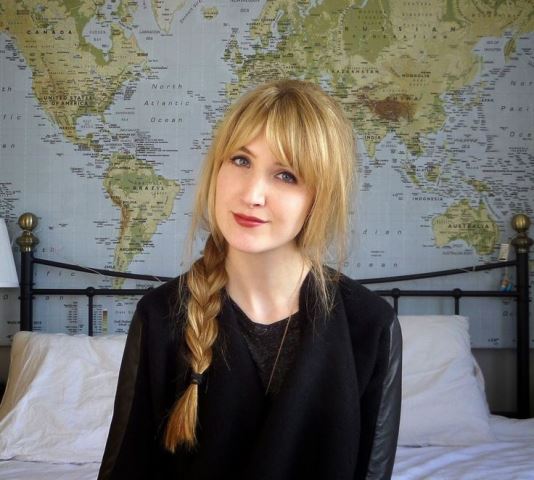 Image source: Pinterest
The coffee lipstick shade suits all skin tones and is a special blessing for Indian skin colors. What is even better is that the hue is so light in terms of effect that you can easily highlight the kohl on the under eyelid. The coffee shades of lipsticks are ideal for boardroom divas who are not in a rush and those who like to play down their style statement.
Top tip: Accessorize smartly when going with a coffee lipstick shade. Danglers or sleek jewelry on the ears look ethereal when you have filled up your pout with some coffee shade.
6. Understated elegance with light pink lips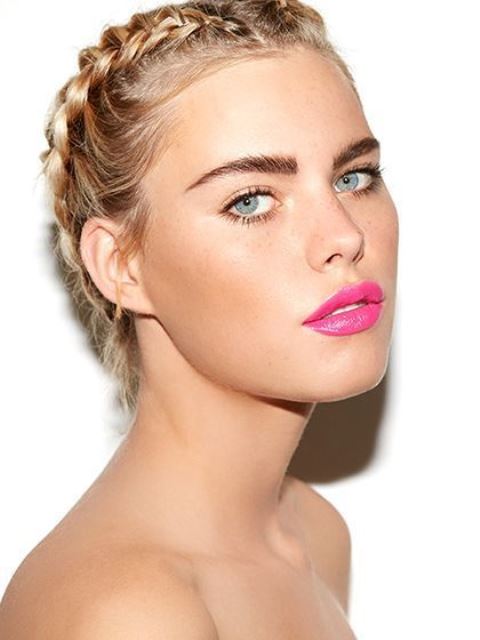 Image source: Pinterest
Pink is a classic hue that is understated yet ladylike. You can never go wrong with a pink hue.
Top tip: Always go in for a French manicure when flaunting light pink lips.
7. Haute up with some mocha lipstcik
Image source: Pinterest
A cousin of the coffee shade, mocha lipsticks are haute. Meant for the fresher boardroom divas who have to slog their way to the top of the ladder. Ambitious without being too gaudy, that, folks, is a mocha lipstick for you.
Top tip: Match your bag with the mocha lipstick for a blinding fashion statement. We mean it!
8. Go au naturel with translucent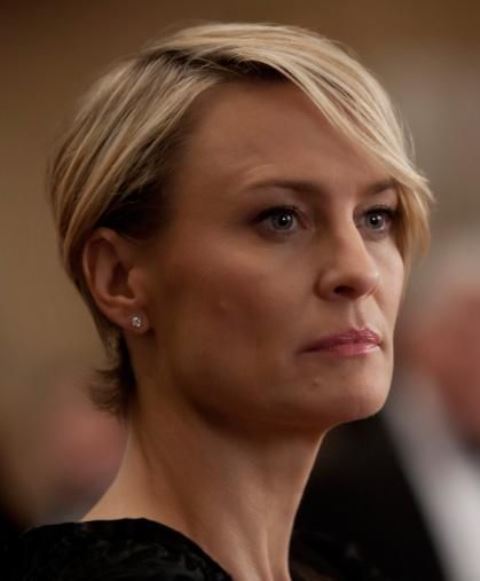 Image source: Pinterest
This is one lip color that suits wheatish skin tone. Olive-skinned complexion also stands well complemented by the translucent shade. This is a very natural shade and the effect is good as long as you have non-cracked, healthy lips.
Top tip: Avoid a lip liner when going in for the translucent shade.
9. Punk it up with rose berry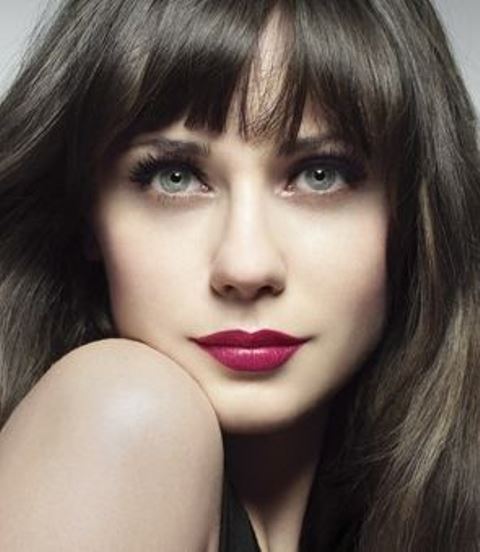 Image source: Pinterest
A classic shade that works best for women who reign boardrooms after age 35.  This is a color that will stay fashionable forever and will always highlight your best features with ease.
Top tip: Stick to ear studs and avoid danglers when painting your lips in rose berry.
---
Suggested read: 10 home remedies to get rid of dry, chapped lips this winter
---
10. Go cover girl smoky with bronze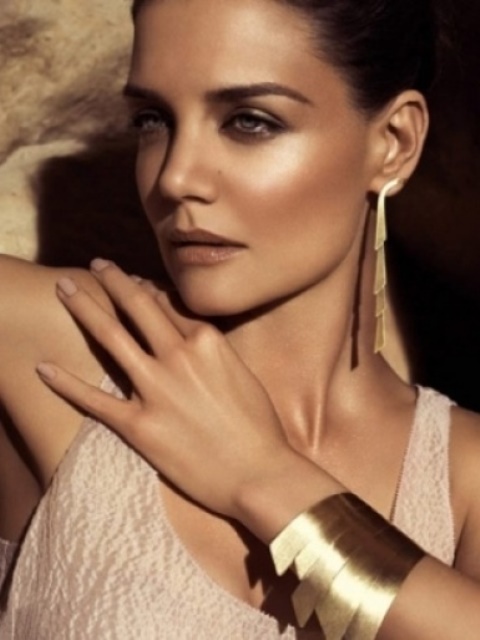 Image source: Pinterest
A runway-worthy shade meant for those boardroom divas who can carry off something gorgeous without being too over the top. The bronze shade suits any skin tone and can be worn to both parties and work with equal élan.
Top tip: Use kajal when going in for a bronze lip shade. Trust us—the effect is very professional and makes you look like someone who has a point to make – always!
Got more to add to our lip shades for boardroom divas list? Hit us up in the comments below.
Featured image source: Pinterest
Summary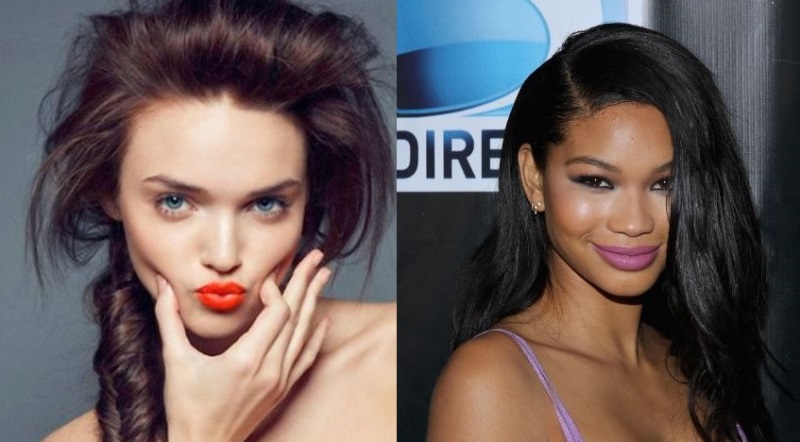 Article Name
Top 10 Lipstick Shades Perfect For The Boardroom Diva In You
Author
Description
Check out the 10 must-have lipstick shades for the boardroom diva in you.