Red and pink lips are passé. The not-so-recently-turned-chic purples and blacks are smiling back from more than just the billboards! So, what is NEW?
BLUE!
That's right. It's time to move beyond the tried-and-tested palette of lipsticks and think blue. Contrary to popular perception, it will beat your blues (if any) and change the way you look at blue lipsticks forever! If the gorgeous azure blue lipsticks that Alessandro Michele sent models down the Gucci Cruise 2017 runway in are anything to go by, you can expect a whole stunning range of cobalt, sky, sapphire and turquoise blue lipsticks reigning the fashion scene this nippy season. So, this cold season, beat your blues with the next big thing in beauty. You've got a tonne of exciting picks but to make the search less blue-sy, we've picked our favorite and some of the best blue lipsticks from the bunch and brought them in.
---
Suggested read: #InstaGlam Work your lipsticks to give you instant celeb looks
---
They're just beginning to make an appearance on lips, so pick your smile this blue season by picking one of these cool hues. Trust us when we say they're way cooler than all our other hues put together!
Let's go:
1. MAC Blue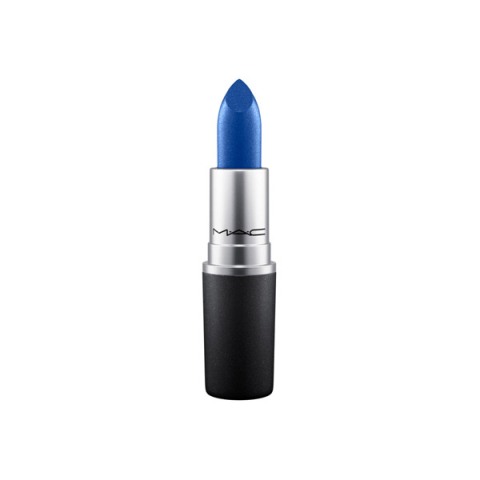 Image source: maccosmetics
If you are the go-to denim chick, you can add a flair of chic to your lips by wearing this rich metallic shade as the denim garb for your lips. Trust us, your lips will thank you for it! This one's called MAC Lipstick in designer blue and is available at maccosmetics.com for $17 only.
2. NYX Blue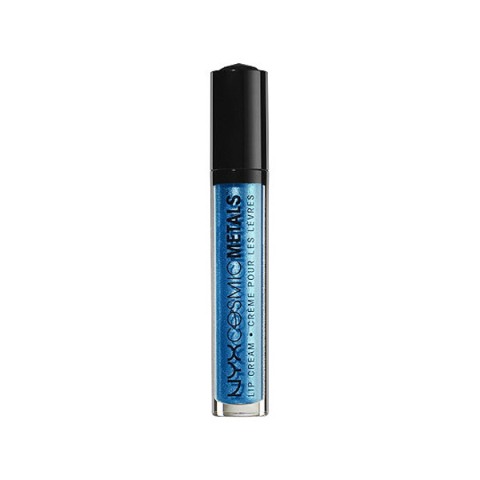 Image source: ulta
Wear the universe on your lips by donning this ultra-glam, ballsy blue lipstick on your puckers. Let your pout do the talking with an entire celestial-inspired blue coming together on its edges…after all, when the sky does the talking, everyone's gotta stop and take note! Aptly christened NYX Cosmic Metals Lip Cream in Comet's Tail, this one's available at ulta.com at $7.49 only!
3. Ardency Inn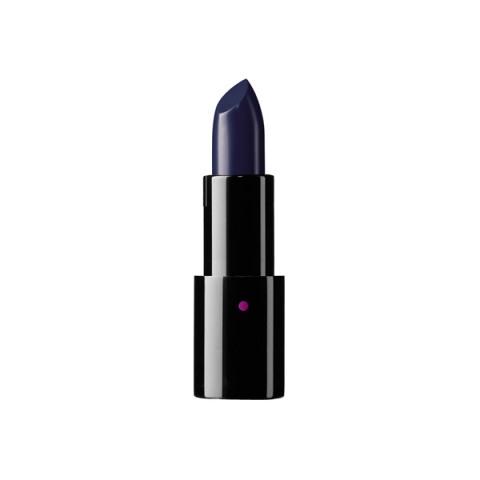 Image source: Sephora
So, Halloween is behind us but sometimes, the bada*s babe in us just can't have enough of bada*sery, can she? Wear your vampish bit*hy mode on your lips and never utter a 'sorry' for being be-YOU-tiful. The Ardency Inn Modster Long Play Supercharged Lip Color in Black Is Blue simply sets out to prove 'blue is the new black' or is aspiring to be. Lend it a helping hand at Sephora, where it's vanishing off the shelves, priced at an incredible $27!
4. Be Free Like Kylie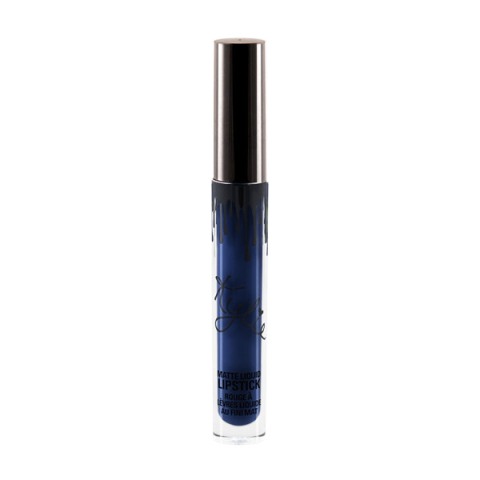 Image source: Kylie Cosmetics
If the Kardashian klan sets the f*cking fashion bar to aspire to (because it so abso-f*cking-lutely does), waste no time in wearing the Kylie navy blue lipstick in a gorgeous super pigmented shade called Freedom. For these sisters, sure, aver their freedom with their zero-f*cks-to-give attitude and you can avail yours' at Kylie Cosmetics for $29 in the Kylie Lip Kit In Freedom!
5. Make Up For Ever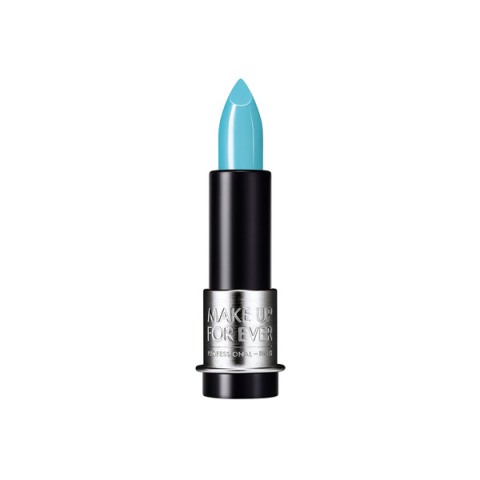 Image source: Sephora
If Frozen inspired you to create your own fairytale, then set the ambience right. Wear your own Frozen vibe with this icy blue shade from Make Up For Ever. Get the Make Up For Ever Artist Rouge Lipstick in C602 from Sephora for $22 only!
6. Maybelline Midnight Blue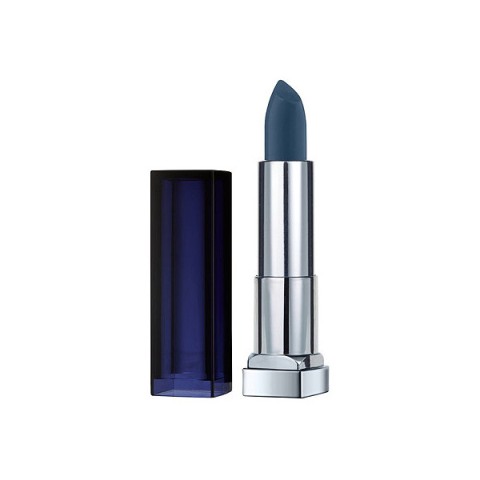 Image source: ulta
A creamy, super pigmented hue from Maybelline, this vampy blue bathes your lips in a bold, audacious blue that shall shame the midnight. Wear this when you are feeling a tad cheeky and lusty- we promise there are no limits to what you can do!
7. Serenity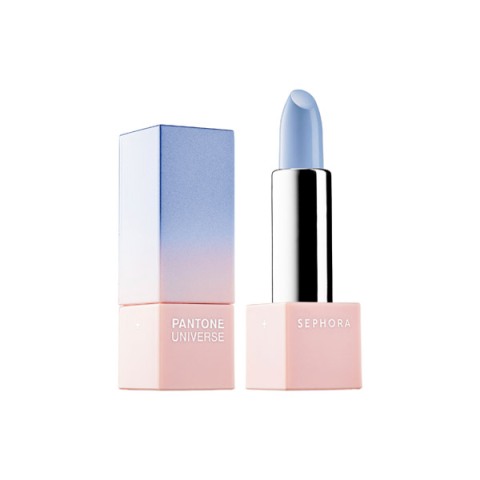 Image source: Sephora
If the Pantone Color Of The Year (2016) was a blue (and for good reason coz we are still not over Serenity), then it only makes sense that we send the hue a warm kiss! Sephora brings out the Pantone Universe Color of the Year Matte Lipstick in Serenity at an incredible price of $18! An ethereal matte lippie, this one exudes dreaminess and delicate charm rolled in one creamy pastel combination. And it belongs in your clutch, forever!
8. Dior Rouge Couture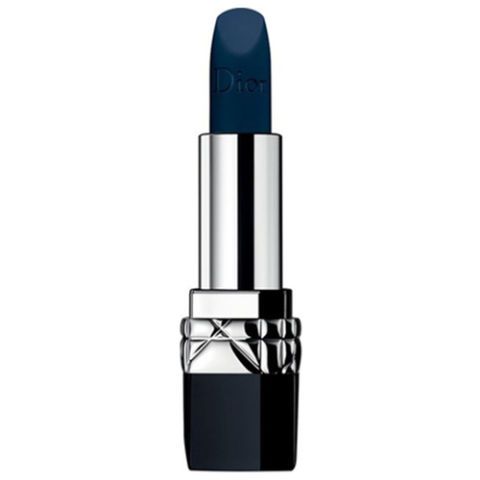 Image source: lordandtaylor
Another denim stained lippie, the Dior Rouge Couture bathes your lips in a velvety denim shade that dries out from its satiny finish to an almost softened matte that's an opaque vision to behold. The pigmentation is super-rich and is more edgy than any alternative shade in the range.
9. Urban Decay Vice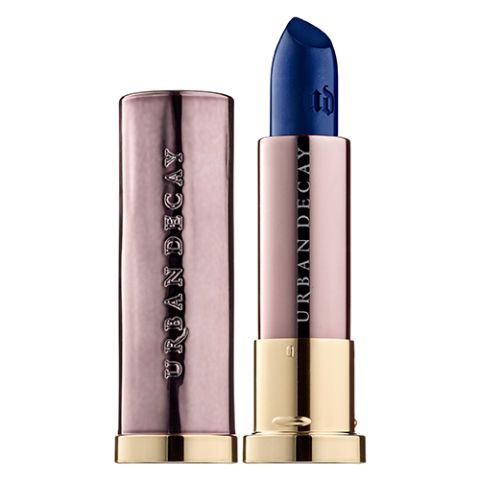 Image source: Sephora
One swipe of the Urban Decay Vice lipstick shall give you an unbelievable laydown of color that is at once addictive and indulgent. Super-creamy, this eccentric shade blends femininity with a bold aesthetic, sending out a clear message- 'what you view as vice could be a virtue for me!' Roger that! Get the edgy shade at $17 only!
10. MAC Lipmix In Cyan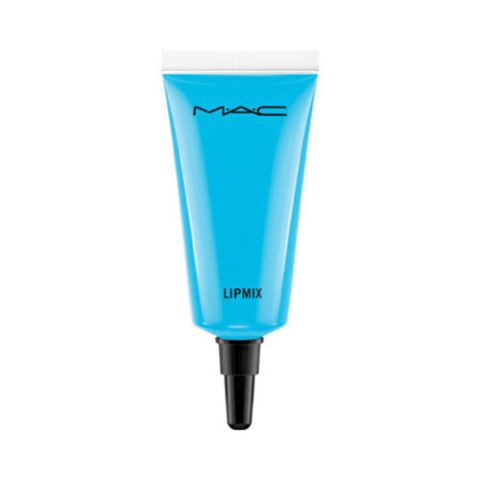 Image source: maccosmetics
MAC has always amazed us with its range of liquid lip stains and this one is singularly striking. A mix formula that renders your pretty puckers a rich opaque cyan, this one calls for a swipe or two of transparent shimmer gloss for that flirty finish. How else would you send the mercury soaring in the winter, eh? 😉 Get yours' at maccosmetics just for $17!
---
Suggested read: The beau idéal guide on how to fake plump lips like Kylie Jenner's
---
11. NYX Macaron Lippies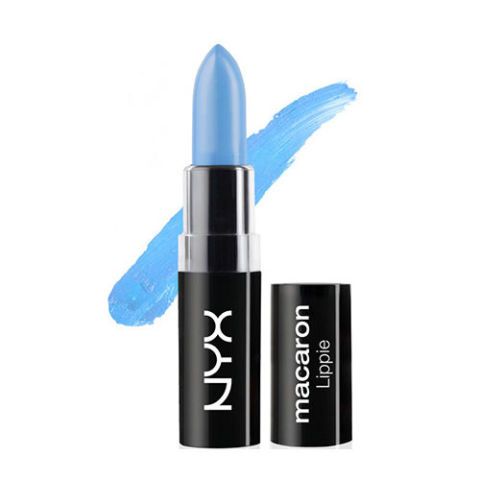 Image source: beautyplussalon
If you were carefully sifting through our list to find a practical shade of blue (c'mon- they all are), this one fits the bill best. A soft, delicate hue with a creamy texture and a flattering satin finish, this macaroon shade can be worn with a pair of washed out denims as well as a baby dress for a modish Spice Girl vibe!
Don't forget to tell us which among these best blue lipsticks dispel your blues! There's a comments section below.
Featured image source: Pinterest
Summary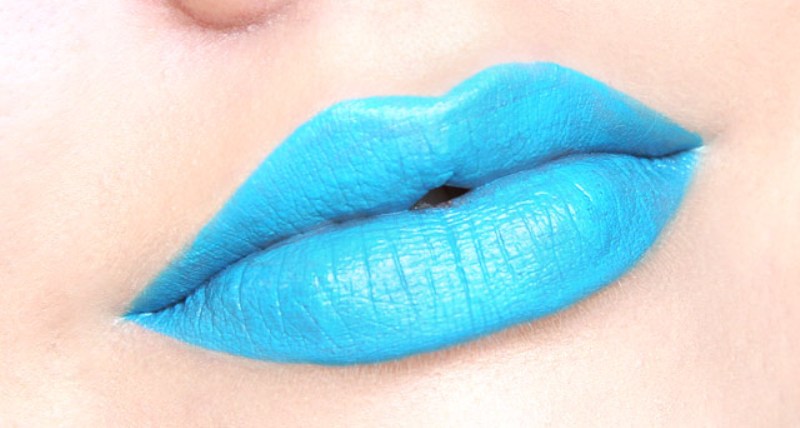 Article Name
11 Totally Wearable Best Blue Lipsticks To Try This Cold Season
Author
Description
Don't forget to tell us which of these best blue lipsticks dispel your blues!