At our workplace, we girls face a real tough challenge! Expressing our individuality and our love for makeup is limited by the necessity to look professional and chic. The choices we make with our outfits, and the beauty routine we stick to, affects the manner in which we are perceived by our colleagues. There are numerous ways in which we can goof-up our makeup, and these makeup mistakes make us look less competent. But that doesn't mean you ditch makeup totally. Women who avoid makeup at work are paid way less than those who don't, says a recently conducted study. But slapdash cosmetic application too results in a wage cap!
So rather than fretting about makeup mistakes, turn cosmetics into your hobby! Here are a few things you need to ensure if you want to steer clear of the makeup mistakes at work, and instead have fun with different looks you can flaunt!
1. Applying makeup under the bad lighting at office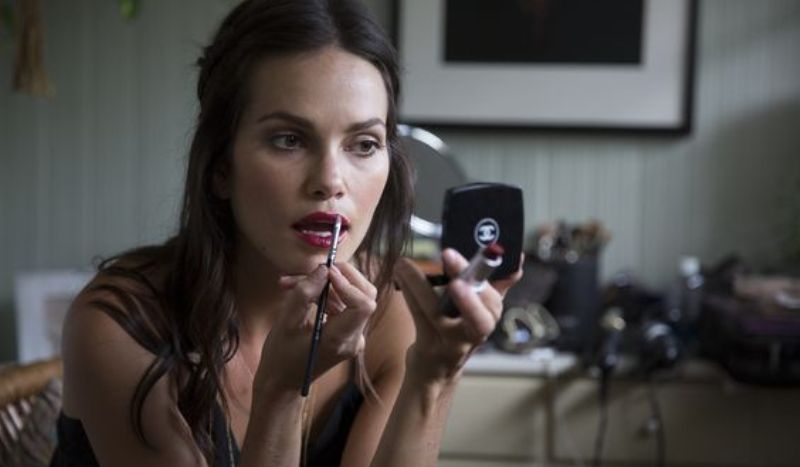 Image source: Pinterest
If you usually put your makeup at work, you need to seek good lighting first. You are already aware of the fact that fluorescent light bulbs are not flattering, and they are going to make you look sickly! They are also awful when it comes to makeup application! It is a way better idea to get your touch-ups done at your bathroom, under the window that let's natural light in.
---
Suggested read: 16 stunning ways we are taking to the metallic makeup trend
---
2. Opting for a metallic formula!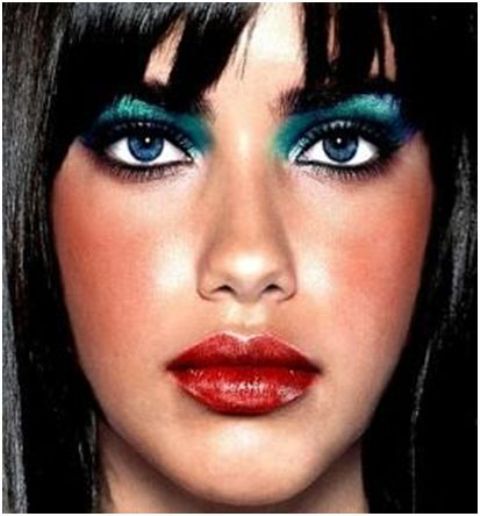 Image source: Pinterest
Shimmer is something you cannot afford to apply at work. Sparkle makeup reads out as you going for a party later at night! If a little bit of luminosity is all you are looking for, strobe the glimmer with an extremely light hand. This will be enough to lend a healthy glow to your skin.
3. Not going in for a power lip!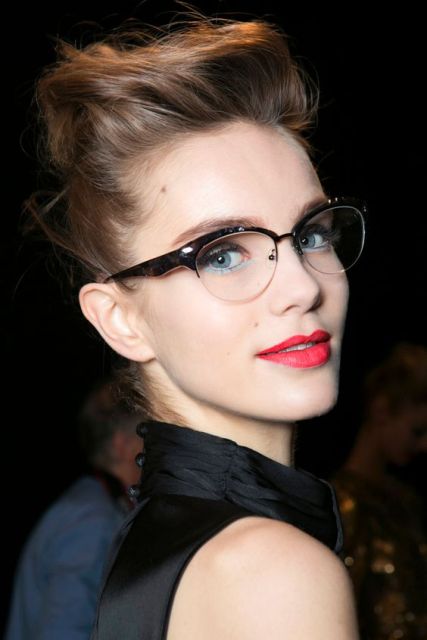 Image source: Pinterest
To standout when you are presenting or speaking in front your office crowd, a little pop of tomato cherry in your lip colour will help to glue their attention to what you are saying! However, in other instances, it is best to avoid a bold pout at work.
4. Too much foundation!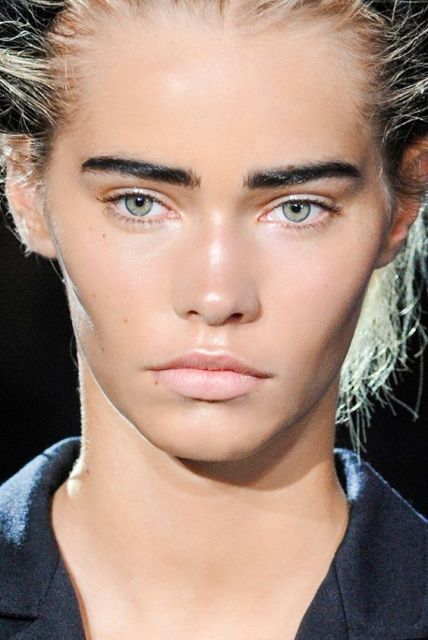 Image source: Pinterest
Try to maintain a natural amount of coverage when you apply your foundation. Excess of the foundation or the setting compact will look heavy under the fluorescent light. Focus only on covering the dark circles or any other blemishes with a concealer.
5. Checking yourself in the mirror every now and then!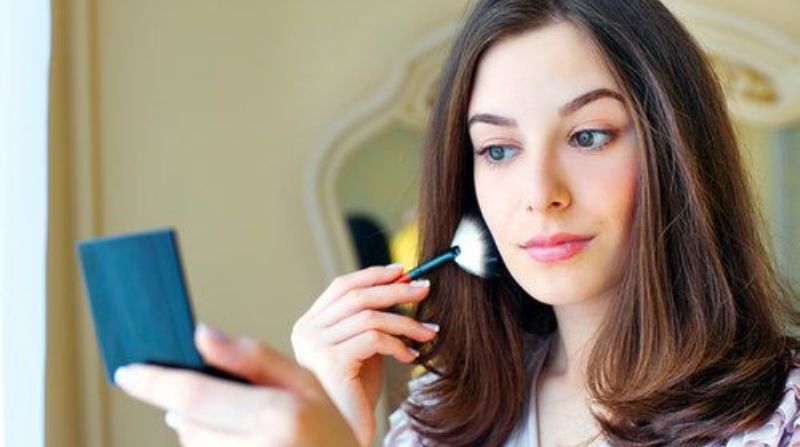 Image source: Pinterest
If you are the assistant beauty editor, your boss might appreciate your effort to recheck the makeup every two seconds on company time! Well, even that's not for certain! So restrict your touch-ups to the restroom or moments right before a meeting or a presentation.
6. Not filling your eyebrows!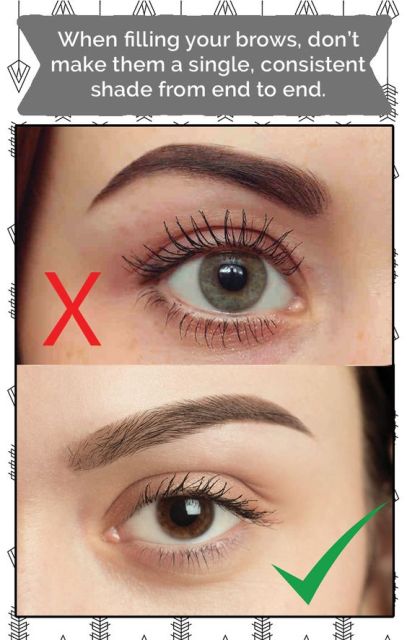 Image source: Pinterest
Defining those arches is essential to look groomed, professional and polished. Your brows shape your face. The filling should, however, be done super subtly. Lightly sketch the sparse parts of your eyebrows with a pencil like Laura Mercier's. Don't make them too heavy though.
7. Going berserk with the lip gloss!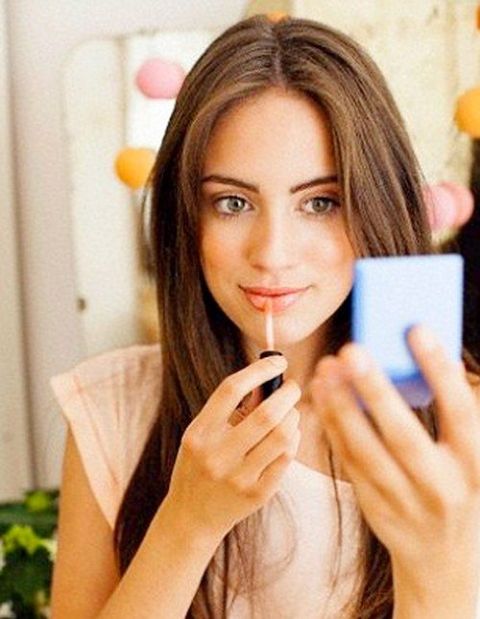 Image source: Pinterest
Lacquered lips tend to look exaggeratedly youthful and too casual for the workplace. Opt for the matt, balm or cream formulae instead.
8. Contouring way too aggressively!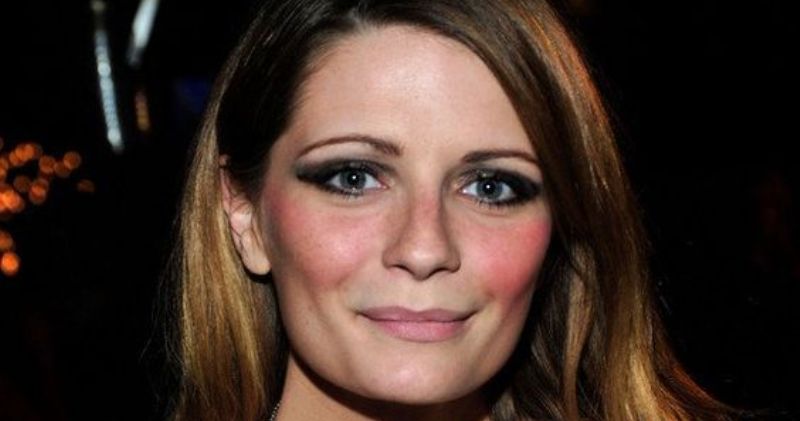 Image source: Pinterest
A soft contour is always suggested at the office. Sculpt with a product which is just one or two shades duskier that your skin tone. Powder or cream? Well, that does not matter. What matters is you save the aggressive cheekbone artefact for Instagram only!
9. Not working that blush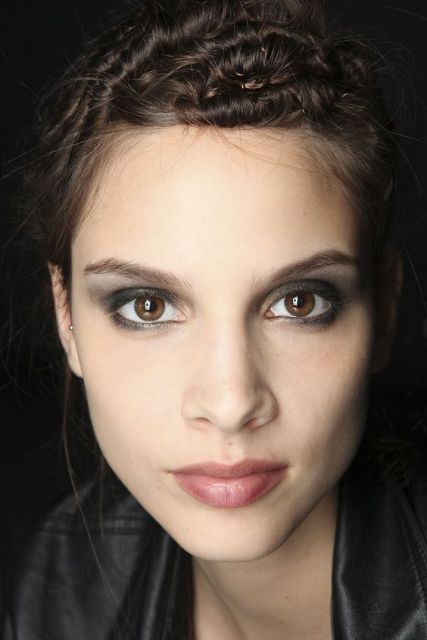 Image source: Pinterest
When you contour, you definitely need blush. Blush adds the necessary colour to your face. A little rouge always counteracts the otherwise shallow complexion rendered by the foundation and the fluorescent office lights. Figuring out the undertone, however, is crucial.
---
Suggested read: 22 makeup rules that are worth breaking
---
10. Skimming through the beauty routine at the office desk!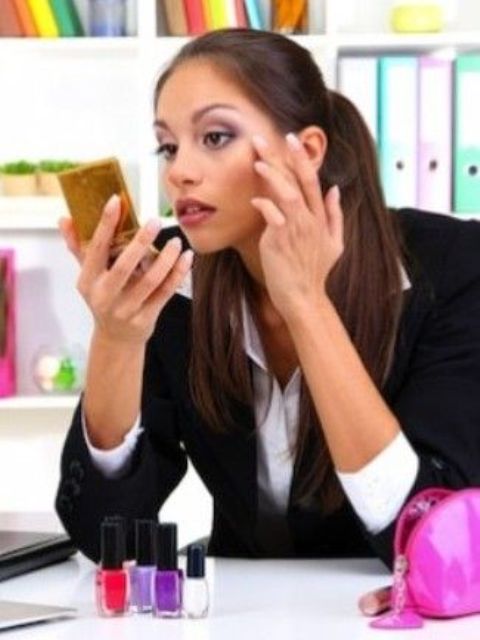 Image source: Pinterest
Carrying out the 15-step beauty regime in your work station is a very bad idea! Don't overdo it. All you need is a matte lipstick, mascara and a compact. Losing time over extra make up at work is surely going to hit you hard by making you come across as unprofessional.
KISS: Keep it simple, silly! That should be your mantra at work, if you want to avoid the aforementioned makeup mistakes!
Featured image source: minq
Summary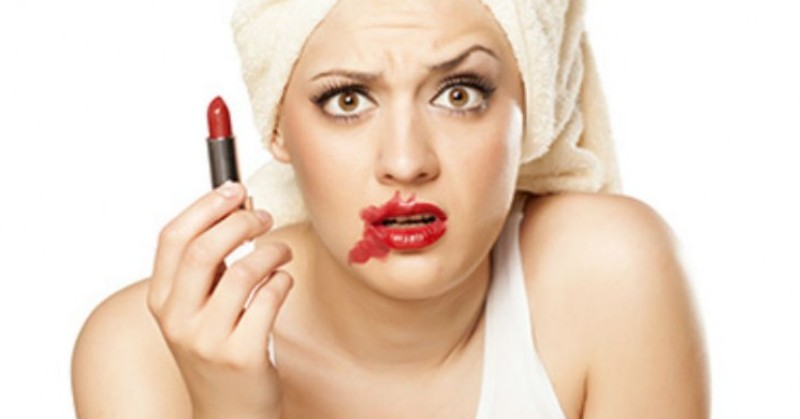 Article Name
10 Makeup Mistakes You Should Steer Clear Of, At Work
Author
Description
Because some makeup mistakes are too hard to forgive!