An interesting palette of captivating colors swept the runway in 2015. As we kiss goodbye to the year, we cannot help but look back on our favorite tints that were a runaway success on the runway. What's more- we think these awesome hues shall totally make our New Year's Eve closet picks..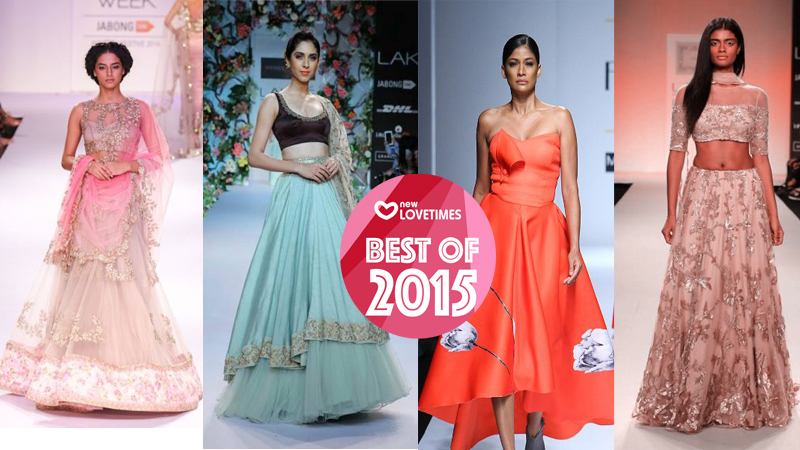 Don't believe me? Take a look at the surprisingly sexy-licious colors that graced the runway in 2015..
1. Aquamarine
Subtle as the perfect sky of an autumn evening, this is just the color to bring out the smoky sensuousness of your personality. Mild in its feel, it accentuates the innocence of your pretty face like no other. Just pair the subtle flawlessness of this shade with the bright glow of your skin and see the magic happen…
Look at the color team up with some breathtaking blossoms on the ramp…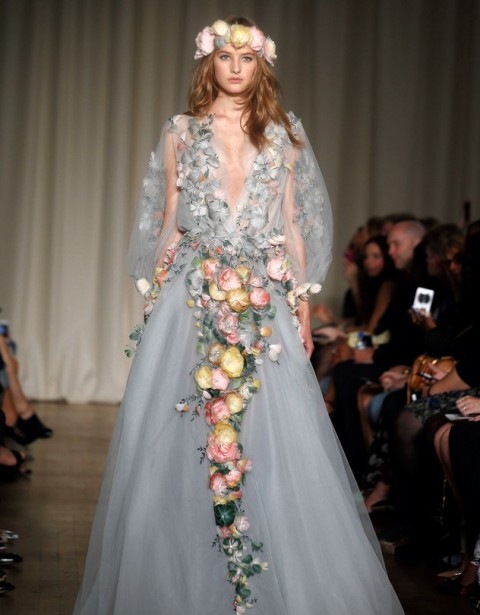 Image source: wsj
2. Glacier Grey
Definitely the color that rocked 2015, this one is reflective of a depth that knows no bounds. Smooth in its aesthetics, yet sharp in its impact, Glacier Grey is the perfect tone to highlight the deep aspects of your personality. A matchless pick for your formal wear, you can also choose it to style up a special night of yours…
Watch it give the LIFW ramp some additional depth here…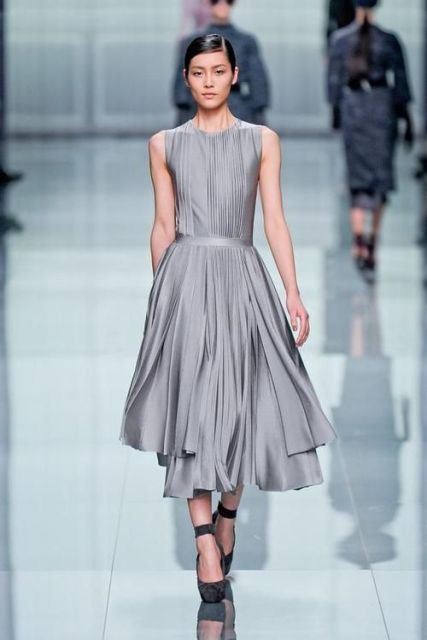 Image source: Pinterest
3. Strawberry Ice
It is the color of first love, the color of the magical moment that releases a thousand butterflies in your tummy. A beyond-perfect tone to paint all your dreamy moments with, this one is the promise of working wonders every single time…
Check out the hue that makes every fairy tale come true… at LIFW…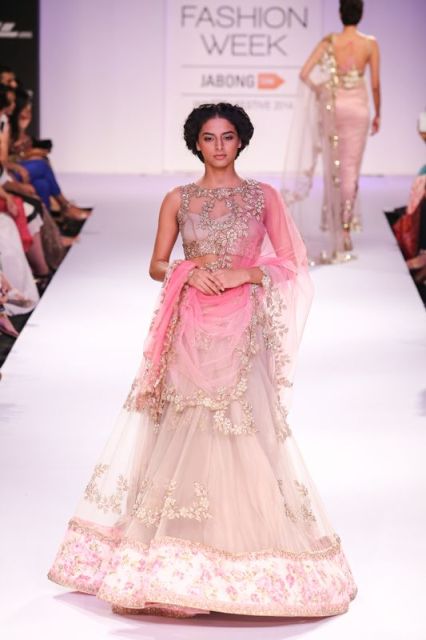 Image source: shaadi-bazaar
4. Beveled Glass
Now this is a color that can get all eyes riveted on you with its bottomless reflection of cool.. Beveled Glass is the finest choice for the wine fueled evenings of late winters. You can use the exciting potential of this hue in creating your unique style statement any day… (hey, New Year is knocking..)
Check the tint work cast a spell here…
Image source: linkedin
5. Custard
Delicious in name, Custard is a delightful color that brings the vintage elegance and poise back to life. All of its shades tell a different story of magnificent moods. You can use this delightful color on all the occasions where you wish to leave an unforgettable imprint of YOU behind…
Check out the tasteful Sahar Atif Pret collection notch it up with custard…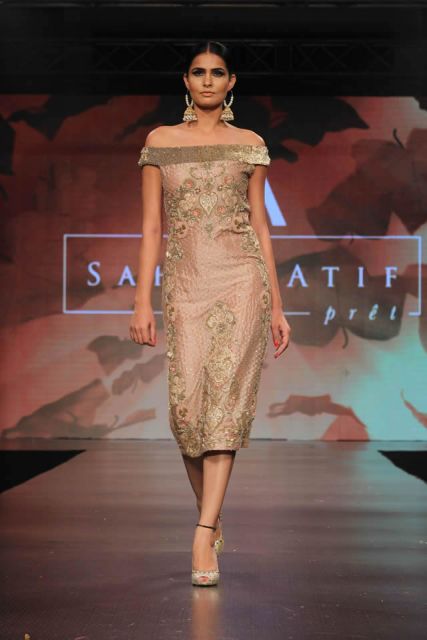 Image source: newtrendsinfashion
---
Suggested read: Top 10 kickass feminist moments of 2015
---
6. Tangerine
Filled with the priceless flame of youth, Tangerine is a color for the magpie in you. Bright and beautiful in its feel, this tone can breathe adorable naughtiness into any attire. So without further ado, let the cheerful hue splash its zest for life all over your life…
Check out the blooming trend of tangerine at LIFW…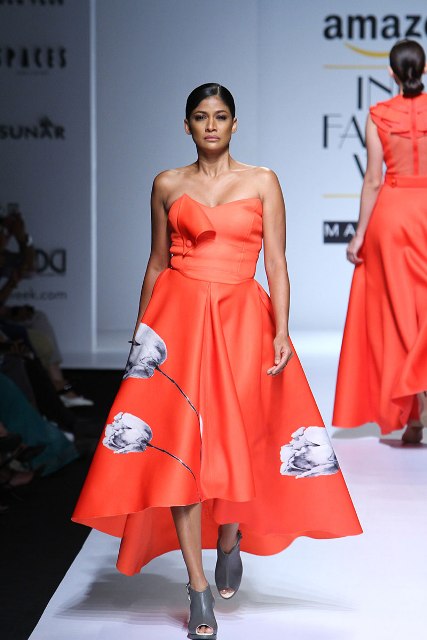 Image source: vogue
7. Scuba Blue
If there is one color that brings the deep wide pleasure of the ocean or the expanse of the sky on a sunny day together, it is this. Positive, pure, and pretty on your skin, Scuba Blue is the best color to celebrate all your happy moments.
Check out the blue that staves you from feeling blue here…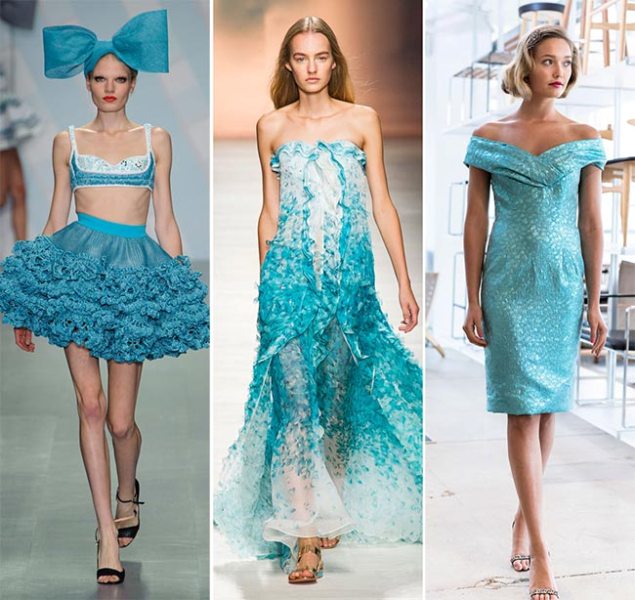 Image source: fashionisers
8. Marsala
The color of class, this Pantone color of 2015 needs no introduction. A tone for those born to rule,  Marsala leaves you breathless with the richness of its feel and the majestic depth of its verve. If you need an exquisite pick to kiss 2015 goodbye, you just got it…
Check how it sets the ramp ablaze…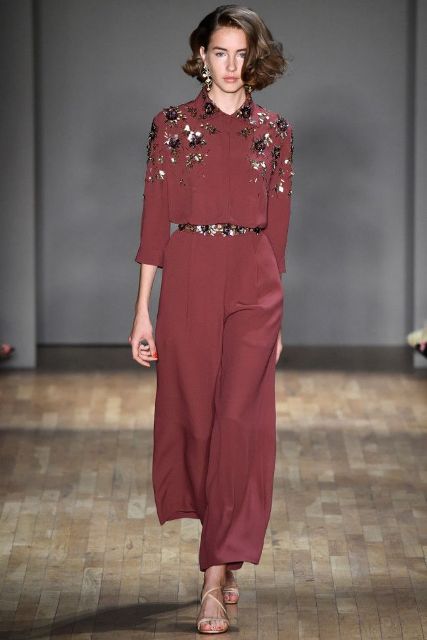 Image source: Pinterest
…and has our beloved celebs sporting it in style…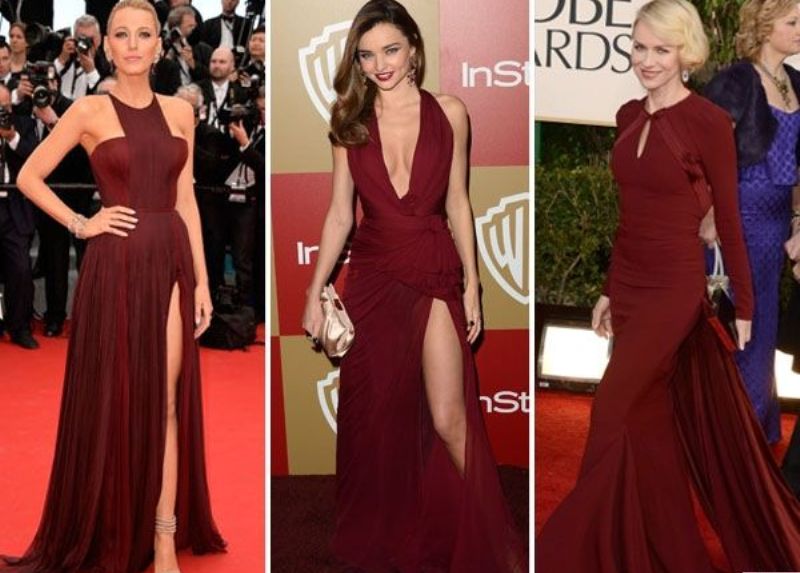 Image source: Pinterest
9. Toasted Almond
Subtle and delicate in its appeal, Toasted Almond is a color that magically befits all skin types and instills a feel of elite grace in your look. If anything, bidding adieu to 2015 has to come with marking all your achievements in this remarkable tone.
Here's proof: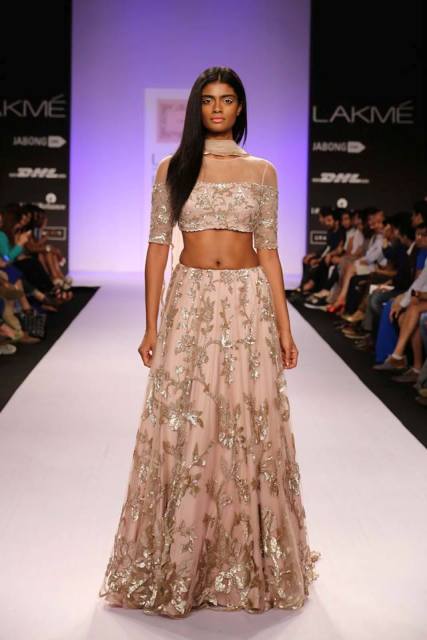 Image source: linkedin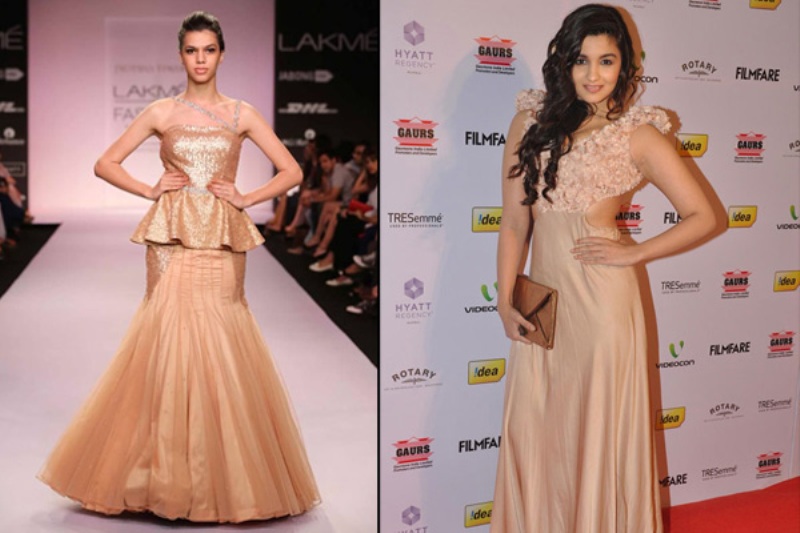 Image source: bollywoodshaadis
10. Rose Quartz
Flawless, chaste, and delightful beyond-compare, Rose Quartz is just the right color for all princesses (even warrior princesses). What's more- you should greet 2016 with it, coz it has made its way up the Pantone 2016 color list already…
Check the alluring, mystifying feminine wonder at its best here…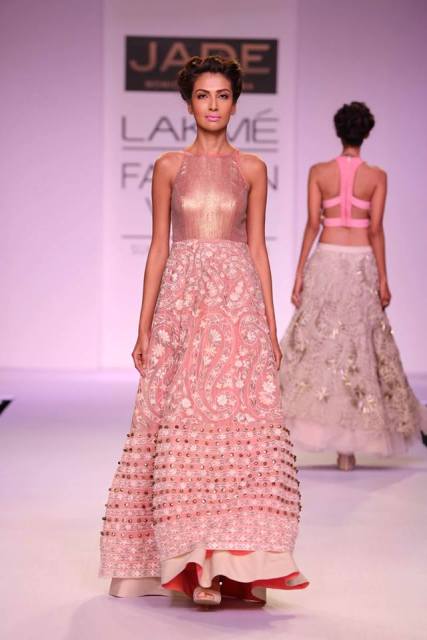 Image source: hotstar.pk
Which of these would be your welcome color for 2016? Tell us in the comments below.
Summary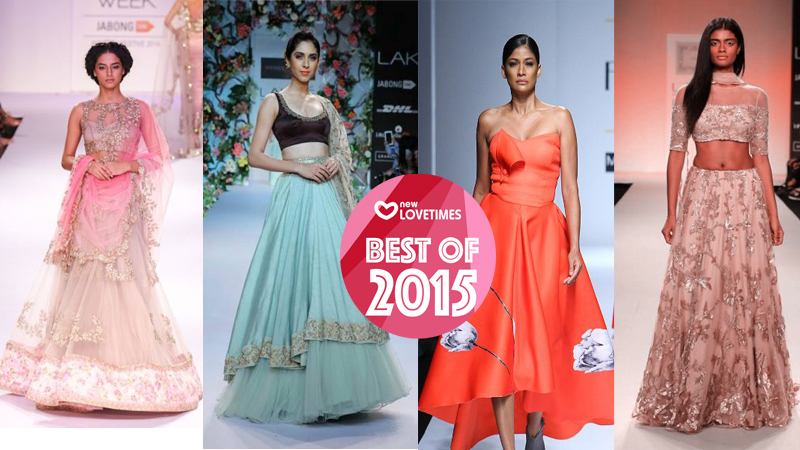 Article Name
#BestOf2015 10 Surprising Colors That Scorched The Runway In 2015
Author
Description
Coz these runway colors were the runaway success of 2015...