Recently I colored my hair pastel. I had been wanting to do that for a long time. The only thing that was stopping me was the fact that the more guides that I read on pastel hair color, the more confused I got regarding how I should go about it.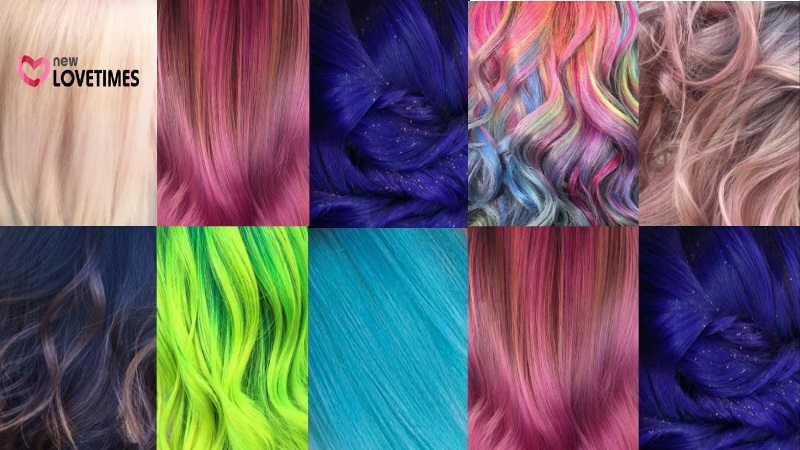 I kept stalling the idea until I finally tried it and it looked amazing! While I dyed my hair, I kept noting down the steps to come up with my own guide on how to color the hair pastel. And today, I am going to share it with you.
Pastel hair is beautiful. Ask Katy Perry about it! And contrary to popular belief, it is not very difficult to attain. Yes, the maintenance ritual can be a little trying, but we have covered that for you in detail at the end.
---
Suggested read: Everything you EVER wanted to know about temporary hair color and how to get it
---
Before we get started, there are two salient principles of hair dyeing that I want to spell out:
Always use quality products. Do not be penny wise pound foolish, because if you decide to save now by purchasing low quality hair products, then you will have to pay a very heavy price later on.
The other thing that I need to warn you about is the excessive use of bleach. If you bleach your hair a lot, then except it to break a lot too. Also, overdoing the bleach wreaks havoc on the natural hair color and texture.
Preparations before dyeing your hair a pastel hue
Unless your hair is naturally pale and blonde, you will have to bleach it once. Doing once or twice is not a problem. Wear a pair of latex gloves before you apply bleach on your tresses. After you apply the bleach, do clean your hands, your shoulder area and the neck.
For the fear of sounding repetitive use quality bleach and avoid cheaper alternatives. Also purchase a crème developer, the volume will depend on the natural shade of your hair. L'Oreal offers some of the best crème developers, that too at an affordable price.
According to Ian Michael Black, a senior hair artist,
"Lightening your hair can be one of the most damaging things you can do, so always use a low volume of peroxide with your lightening product, and lighten slowly to preserve the condition of your hair."
You will also need a mixing bowl, so it is best to buy a new use-and-throw one. A brush applicator is the next item on the list.
Before you begin the operation of bleaching your hair, read the instructions on the box of the bleach powder. Be extra careful about the time they have prescribed for you to leave on the bleach.
Begin bleaching by applying the mix on the hair tips. Because you do not want to leave the bleach on near your scalp for a longer time than at your tips, as you will end up with orange hair!
Keep your hair that way for the time suggested in the instruction.
You should not color your hair any time before the next week. This gives your hair some time to recuperate from the bleach assault!
Let's talk about toning the hair
You can consider this non-compulsory, but IMHO you should hear me out, just in case.
If because of some calamity your after bleaching turns super pale white or even yellow, then you will need to tone it. Also, when you tone your hair, you can be sure that you will not end up with uneven pastel hair color.
Get yourself a quality toner, and mix it with the crème developer. The instructions on the box will help you out. Once the toner turns a violet-ish tinge, which should take about 5 minutes, apply the mix on your hair. Leave it on for about 30 to 40 minutes. Rinse out thoroughly.
Dyeing your hair pastel
Ah, we are finally here!
Now first thing you need to do is to decide which color you want to dye. We will discuss a few ideas in the next section.
Once you pick a color, you need to get yourself a bottle of conditioner. Make sure it has no sulfates.
Follow the instructions on the hair dye box to mix the color. You should begin with less dye.  Mix rigorously as you don't want chunks.
Once you see the color that you desire, apply the mix on your hair. Be generous in your application. Use a plastic wrap to cover your dyed hair. This will help protect against stains.
You should leave the dye for about 3-4 hours, depending on how dark you want the color to be. Once the alarm buzzes, wash out the dye with the conditioner.
And before you know, your hair is a perfect pastel color!
---
Suggested read: 13 metallic hair color ideas that will make you visit a salon ASAP!
---
Pastel hair color ideas
Here are a few ideas that you can try your hands on:
1. Pastel lilac
This color requires bleaching, so be prepared. The color is gorgeous of course; however, if your hair is dry and texture-wise damaged, the you should not opt for this one.
2. Blue ombre
You can take some inspo from Rita Ora for this tinge. It is stunning, and the blue tinge it lends your hair is just awe-inspiring.
3. Metallic blush
This is a smart pick for people with naturally dark hair. This is a pink perfection and its application is effortless.
4. Pastel teal
For those with naturally blonde hair, this dusty shade is amazing. This blue should be kept darker at the roots otherwise every other day, you will need an appointment at the hair studio.
5. Grey-pink ombre
Grey and pastel go hand in hand. And when you add a pink ombre into the mix, the result is flawless! Audacious yet gorgeous this shade hits all the right notes.
6. Purple color melt
If you are a fan of lavender hues, then you will surely love this exaggerated violet. When you look closely you will see that the dye has few hints of pastel pink too. That gives the whole look a 3-D effect.
7. Pastel pink with blonde hair
When you add a pink tint to your blonde hair, you get a hue that is as good as rose gold. Hollywood has been going crazy over this color, and so are we!
8. Pastel lavender
If you are looking for a romantic, more feminine shade of pastel, then you should try this one. It isn't as puerile as baby pink, but is nonetheless cute. When the purple starts fading, the color gives out a silvery sheen which makes you look like a diva.
9. Turquoise and other soft pastels
You can go the balayage way with these pastels. That will lend the color the necessary pop. Add more curls to your tresses and you will be proud of the look you achieve.
10. Pastel rainbow
To make sure this looks great on you, get a haircut. An asymmetrical lob is what we're thinking! Also you need to pick the shades of the VIBGYOR colors tactfully, keeping your complexion and the color of your eyes in mind.
11. Silver holographic highlights
For those of you who still don't know which color to go for, this look is the best! It has all the right shades in it and makes you a head-turner in no time!
Things to do to protect the color
Once you manage to get the pastel hair shade of your dreams, you need to alter your hair care routine to some extent. Here are a few things that you can do:
1. Get yourself a clarifying shampoo
To maintain your hair color and make it last longer, you should wash your hair as less as you can. Also, when you rinse out your hair, always use cold water. Warm or hot water not only fades out the color faster, but also ruins the texture of your hair.
2. Always pick dry shampoo over wet shampoo
To preserve the lovely shade of the pastel hue, you should cherry pick dry shampoos and ditch the wet variants. The dry ones protect hair color and also stop your hair from becoming dirty or greasy too soon.
3. Get touch ups done frequently
Whenever you think that your natural roots are visible, you should get a touch up done. It will not require you to go through the toiling dyeing process all over again, and maintain the hair dye longer.
---
Suggested read: If you read one article about hair color, read this
---
Have you tried any of the shades yet? Which one is your favorite? Or, is this your first time? Doing you think this guide will help you to effortlessly dye your hair in a pastel hue?
Let us know in the comment section below.
If you like us here, then you might as well like us on Facebook! Hope to see you there soon.
To receive these beauty and fashion tips, tricks and tutorials in your inbox, sign up for our daily newsletter today!
Summary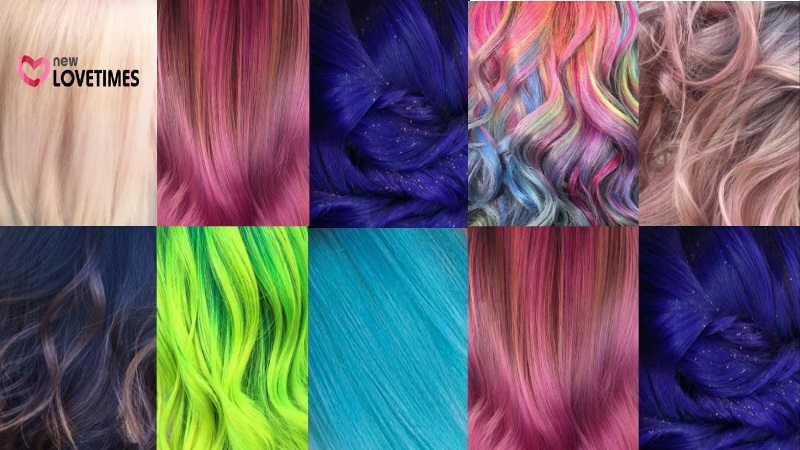 Article Name
11 Pastel Hair Color Ideas And How To Maintain It To Make It Last Longer
Author
Description
Pastel hair is beautiful, and contrary to popular belief, it is not difficult to achieve or maintain. Read in detail all about pastel hair color right here!