Temporary hair color is the first thing that we suggest people who either are trying hair color for the first time, or want to give a bold unconventional color or trend a try, but are not very confident about it.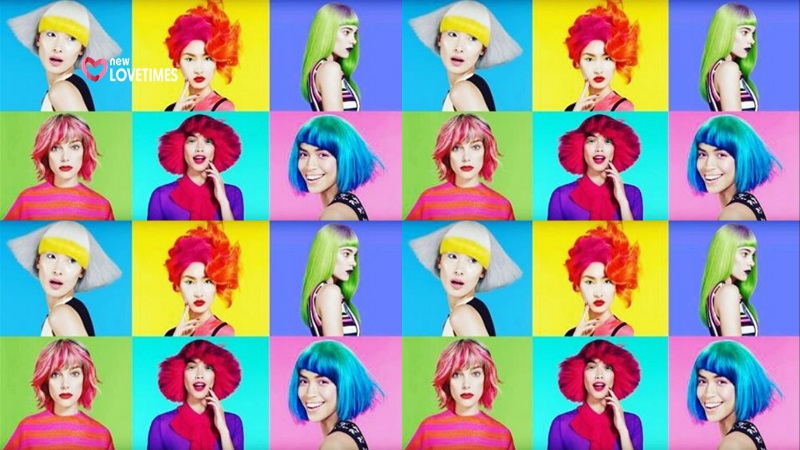 The other advantage that temporary hair color has over permanent ones is that it is less harsh. As a result, they are less likely to damage the texture and natural color of your hair. It does not seep through the hair core, and so, it does not weaken the roots. The color sits on the hair surface alone, and rinses out over a period of time.
Also, the colors are easier to apply which gives them an added advantage.
---
Suggested read: The ultimate DIY guide to help you color your hair at home like a pro!
---
The variety of colors offered by these semi-permanent hair colors is beyond belief! So those of you who like going the quirky way, this is just perfect for you!
Up for the trial? Let us walk you through the most important things to consider while coloring your hair with temporary hair colors.
Things to do before coloring your hair with a temporary hair dye
1. Choosing the right shade
The first thing one has to decide is the color they want to try. There are thousands of shades that you can pick from, and are easily available in your nearest beauty store.
First, pick five colors that you like the most. Now consider which one of these will flatter your natural hair color, the color of your eyes, and complexion the most. Also, it should complement your taste in clothes.
2. If necessary, then bleach your natural hair
If you want the hair color to be its brightest best, then you should consider bleaching your hair. Especially those of you with dark natural hair who want to try bold and vibrant colors, should bleach first. However, being very honest with you, bleaching severely damages the natural texture of the hair.
3. Try a patch test
You could be one of the few people who are allergic to hair colors. To err on the side of caution, a patch test is crucial.
Take a small portion of the dye you want to try on a cotton ball. Now apply the color on behind your ear lobes. Leave it on for an hour and rinse out. If it does not itch or agitate your skin, then watch for another 24 hours. If even after that there are no signs of allergy, then you can go ahead and try the color.
Note: If after applying the patch your skin itches, then be sure to remove it instantly.
4. Use a clarifying shampoo
Wash your hair a day or two before applying the hair color. The drier your hair, the better will it soak the dye. Avoid using the conditioner.
5. Get yourself an old towel and a least favorite t-shirt
Though temporary dyes rinse out eventually, it can be pretty difficult to wash them off fabrics. Wearing an old tee and covering yourself with a towel will save you from making a mess and staining your good clothes.
Also invest in a pair of latex gloves because I am sure you don't want to have a blot on your hands, right?
6. Color placement needs to be worked out
Do you want just one shade? Or do you want to unleash your creativity on your hair?
You need to consider a few things before coloring your hair with a temporary hair dye. You may want to go for only highlights. Imagine your dark hair accentuated with blue highlights. You could also only dye the hair ends, which is known as "dip dyeing", where you get to try out multiple hues. You can go for an ombre appearance too.
So there are a number of options too choose from. Have your pick!
Once you have decided which color/colors to apply, follow the instructions on the box to dye your hair.
---
Suggested read: Which hair color will suit your hair best? Find out.
---
Things to do to make the temporary color last longer
Temporary hair dyes do not last as long as the permanent ones (I mean that is the whole point, right?). But there are ways you can stretch their life span.
1. Do not wash frequently 
Unless absolutely necessary, do not wash your hair as that quickly rinses out the color.
2. Invest in color-protecting shampoos
Use color-protecting shampoo. When you do wash your hair, be sure to use a shampoo that will minimize fade. Most major shampoo brands have at least one color-protecting product. If you have trouble finding one at the drugstore, try checking a specialty beauty supply shop.
3. Moisturize your hair
Hair that is dry fades out sooner. For this reason, you need to moisturize your hair thoroughly, on a regular basis.
You may want to use conditioners with shea butter base for oily and excessively textured hair.
4. Get touch ups
If you liked the way your hair turned out after dyeing it with the semi-permanent hair color, then might want it to last longer and look the same way. For this, touch ups are essential.
If you bleached your hair before but the natural hair roots have not grown out, then you do not have to bleach your hair again.
Shampoos to get your hands on to make your temporary-color-treated hair last longer  
If you are tired of your highlights turning brassy, or your color fading easily, then you might want to buy a few products that will allow you to preserve the hair look for longer.
Chemical shampoos that you buy off the counter, the chlorine-treated swimming pool water, the UV rays of the sun, the heat from your blow dryers, all these ruin the hair color and fade it faster.
To protect against these, here are a few shampoos you should consider buying.
1. A color shampoo form Goldwell
The Kerasik Color Shampoo from Goldwell keeps your temporary hair dye from fading away. According to Meri Kate O'Connor, who is a senior colorist at Eva Scrivo, says that you should try this shampoo for shinier strands as this formula contains keratin that gives your tresses shine and softness.
2. A moisture retaining shampoo from Pantene
Pantene is amazing and experts recommend the product to those who want softer, manageable hair. Also, it saves the color of a hair. It has a GH seal, so even if you think you cannot believe me, you can trust the product! 😉
3. Rene Furterer Okara Protect Color Radiance Enhancing Shampoo
Is extra-luxurious a requirement you need to tick off on your list of "things a shampoo must provide me"? If yes, then you might want to pick this product.
According to Daniel Raboh, an expert hairstylist, who recommends this product,
"They're known for using plant extracts from their own homegrown farms. It preserves color and gently cleanses the hair, leaving it shiny and vibrant."
4. Tresemmé Color Revitalize Shampoo
This Tresemmé shampoo not just protects your hair color, but also keeps it vibrant. Laos, it cleans your tresses perfectly well.
According to David Stanko, a hair colorist ay Redken, this shampoo is a formula that is both gentle and protective, which makes it a favorite among hair color enthusiasts.
5. Shu Uemura Color Lustre Shampoo
If you want a shampoo option that is sulfate-free, then you don't have to look beyond this Shu Uemura's color-protecting shampoo. It is endorsed by O'Connor. She says,
"It has refining lipids in it that help to protect the cortex, in other words where the color goes, so your color lasts longer — and hair is left shiny and soft."
---
Suggested read: 13 metallic hair color ideas that will make you visit a salon ASAP!
---
6. Volumizing and clarifying shampoo from Minerals of Eden
According to Raboh, there is no color protection shampoo as good as this product from Minerals of Eden. Raving about it, he says,
"It's enriched with minerals from the Dead Sea, as well as ginseng."
He further added,
"It removes the buildup of daily pollution without removing color, leaving the hair silky, shiny and moisturized."
7. The light revealing shampoo from L'Oreal Paris
This Luo shampoo is strongly recommended by not just us, but also Allison Bentov, the celebrity hairstylist.
She says,
"As far as a shampoo for colored hair, the best one is Luo Shampoo by L'Oréal. Not only does it smell phenomenal, it leaves the hair feeling like silk." 
The product though professional, is easily available on Amazon.com.
8. An anti-aging moisture replacing shampoo from Alterna Caviar
A moisturizer replenishing shampoo, this product is Raboh's second favorite. According to him, this cleanser contains all the ingredients that are necessary for stronger and more lustrous hair. It contains caviar as well as vitamin C, which makes it a much coveted product on this list. He says,
"This shampoo will keep color on as well as make hair look and feel younger."
The shampoo also protects against the harmful UV rays of the sun and acts as a sunscreen for your hair.
That brings us to the end of the guide on temporary hair color. Did you find the information worth your while? Was it useful? Let us know in the comment section below.
You can subscribe to our daily newsletter to receive these tips and tutorials in your inbox, every day.
You can also visit us on Facebook and show us some love there.
Summary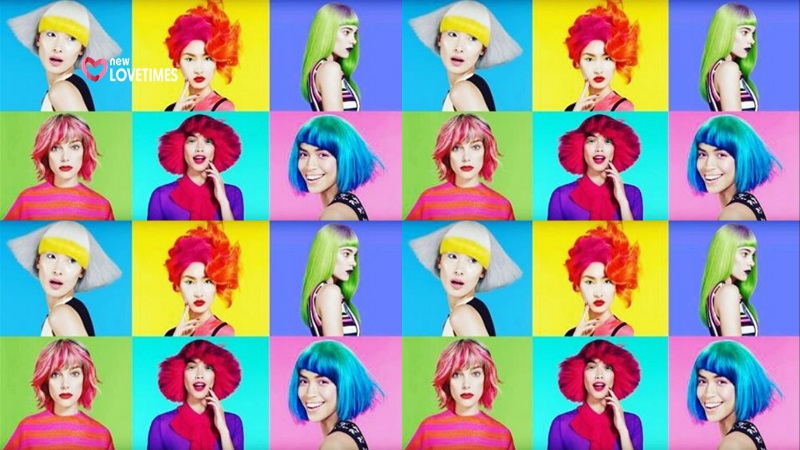 Article Name
Everything You EVER Wanted To Know About Temporary Hair Color And How To Get It
Author
Description
The variety of shades offered by temporary hair color is beyond belief! So those of you who like going the quirky way, this is just perfect for you!