Is it just me or everyone around you is getting married as well? The wedding season is already here and you are sure to receive tons of invites from your friends and family. Needless to say, dodging a wedding invite can be the toughest thing in this world sometimes. It is always recommended RSVPing an invite to make sure that the host would know about your arrival. If you are allowed to bring a guest and have a perfect date, then it is of utmost importance that you mention a "plus one" as well.
A wedding ceremony requires months of planning and you certainly don't want to make it more chaotic for your friends, right? Nevertheless, if you know you are not going to make it, be sure to send a no to the wedding RSVP to your invite. I know, it might sound a little harsh, but it would be the best thing to do. Your friend could make the hosting plans accordingly and your absence can solve the sitting arrangement problem that they might be facing right now.
---
Suggested read: A complete guide on how to meet someone at a wedding
---
Bailing out on a wedding can make you feel a little guilty at times. Chances are that your loved ones might not appreciate the idea of it at all. We understand how difficult it can be at times to send a no to the wedding RSVP of a close friend. Though, we all have commitments and at times, we are just not able to make it. You might be expecting a promotion and leaving for a few days might be a deal breaker. You could be medically unfit and traveling might be your biggest nightmare. There could be plenty of genuine reasons of missing their big day.
We have come up with some smart suggestions that will help you send a wedding RSVP with a no without having a guilt trip. The next time you can't attend a loved one's wedding, implement one of these thoughtful ways, as they would certainly save the day!
1. Be fast and specific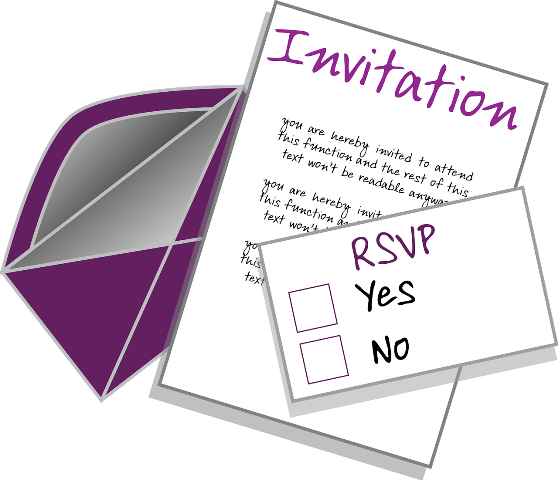 Image source: Pixabay, under Creative Commons License
It is always recommended to reply to an RSVP as fast as you can. Ideally, one should not take more than a day. We understand, it might be tricky at times, especially when a close friend or a family member is getting married. There could be a valid explanation for that, but letting them wait is certainly not the right thing to do. If you know you can't make it, reply them as soon as you can. This will help them know how many guests they would be expecting and can commence the preparations accordingly.
Needless to mention, you can't really change your mind after that. If you have sent an RSVP no, then you should always stick to your decision. Don't think that you have made a mistake. Yes, you will feel guilty and chances are that you would try to undo the damage. Though, if you change your mind like that, then it might cause more damage than good. Be consistent.
2. Send it with a gift
Image source: Google, copyright-free image under Creative Commons License
This is one of the most simple and polite ways of declining a wedding invite. Even if you can't attend the ceremony, send them a thoughtful gift. Try to make it a little personal and send them something that they can cherish in the long run. If you think you are running out of time, get a gift card to a store they like the most. Send them a kind of gift that can help them in their wedding preparations. In this way, you would be able to contribute a little to their big day.
If you can't think of anything at all, then send them some chocolates and flowers. This is one such foolproof gift that never disappoints. Sending a blank RSVP no might seem a little rude. It is always recommended to accompany it with a kind of personal and thoughtful gift that would make a polite and sincere statement.
3. Write them a letter
Go a little old school and explain them everything in the form of a letter. With the advancement in technology, a lot of people are sending invites via emails. Though, if you have received an age-old wedding invite, then sending a handwritten letter might seem like the best gesture. Accompany it with your RSVP no card and let them know your reason for missing out the wedding. Handwritten letters have an everlasting charm and there is nothing in this world that can replace them. Be thoughtful and write it all down with some love.
If you have received an email, then it is recommended to reply it in the same way. Write them a thoughtful mail and let them know how much their happiness means to you. Lastly, explain why you won't be able to make it to their wedding and put a perfect end to the mail.
4. Plan a dinner or an outing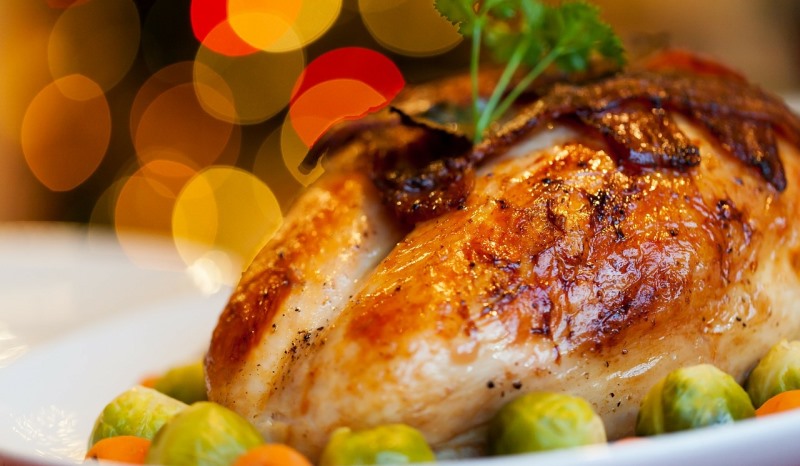 Image source: Pixabay, under Creative Commons License
If you can't make it to their wedding day, then it is always recommended to meet them a few days (or even weeks) before their big day. Take your loved one out to a perfect dinner and reminiscence about the good old days. This would let the two of you to bond and celebrate the big milestone without being surrounded by everyone else.
You can also give them a wedding gift while having an ideal meal. This would be your way of letting them know how much they mean to know. They would surely understand how apologetic you are and you won't feel guilty as well.
Planning a wedding can be a herculean task and chances are that your friend might be bombarded with a lot of work. You can always take a day off and help them manage everything. Taking them out of that chaos can be a great idea as well. Plan an outing and spend some time with them. Watch a movie together, go on a hiking expedition, or simply visit the bowling alley to spend some time with them.
---
Suggested read: Things you MUST know before hiring a wedding planner
---
5. Host a small party
If you are missing the wedding of a loved one and know that nothing in this world can make it up to it, then why not host a small party for them. You can always invite your mutual friends and have a cozy house party. This could be your way of coming up with a small pre-wedding celebration on your own.
If they mean a lot to you, then you can always organize something big and take everyone out for a fun night. They would certainly appreciate your gesture and will understand why you can't make it to their wedding.
6. Give them a call
If you are in a different city or haven't been in touch lately, then it is always a good idea to talk to them. Instead of simply leaving them a text or a blunt RSVP no message, always follow up and call them as soon as you can. Let them know about your reason for missing the wedding and thank them for sending the invite. Talking to a close friend after a long time could mean a lot to them!
7. An honest explanation
Don't lie or come up with a bizarre excuse. Always give them an honest and heartfelt explanation. There is this thing about truth – it has a way of coming out. If you have spared them a lie, chances are that they might catch you off-guard in the future. This might ruin your relationship forever. Instead of giving an excuse, be honest and give them a simple and straightforward explanation.
8. Be emotionally connected
When you are explaining them the reason for missing out on their wedding, always let them know how much it means to you. If you two had a history, are connected with a strong bond, or have been friends for years, try to reminiscence about the past. Talk about those good old days and let them know how much they mean to you. They will certainly appreciate your sincerity and love.
---
Suggested read: 35 breathtaking wedding venues for that perfect ceremony
---
9. Don't forget to congratulate them!
Image source: Google, copyright-free image under Creative Commons License
Most significantly, no matter how you are sending that RSVP no message to them, don't forget to congratulate them. You don't want to sound like a bitter person who is not happy for your friend, right? If you would simply give a straightforward "no", chances are they might think of it as something else. It doesn't matter if you are writing a letter or giving them a call, always end it with a positive note. Congratulate them while pouring your heart and soul out to them in the end.
We all have sent an RSVP no message in the past. Often, we make the mistake of not sending it in the right way, which creates a lot of complications in our relationship. Most significantly, it makes us feel guilty. Nevertheless, with these clever ways, you would be able to miss a wedding without having an unnecessary guilt trip. Let them know how much it means to you and that you would always be with them. So what if you can't make it to their wedding day! You will always be there for them the rest of their lives. Value their presence and let them know how happy you are for their big step!
Featured image source: Google, copyright-free image under Creative Commons License
Summary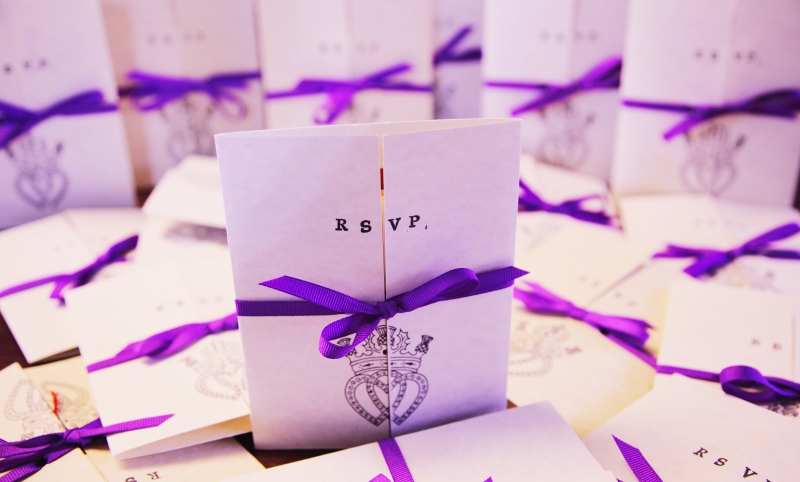 Article Name
9 Clever Ways To Send A No As A Wedding RSVP Without Feeling Guilty
Author
Description
It will be a no wedding RSVP. But the more you fumble with that pen in hand, the more complicated it will get! Allow us to make it EASY!