Every bride knows the nightmare of having to pee when you're in your wedding dress, without spoiling the silk/tulle/satin confection. Granted, you could enlist a couple or three or four bridesmaids' help in going to the toilet in your wedding dress, but that's a hassle you don't want to deal with. So what do you do?
Wear a Bridal Buddy!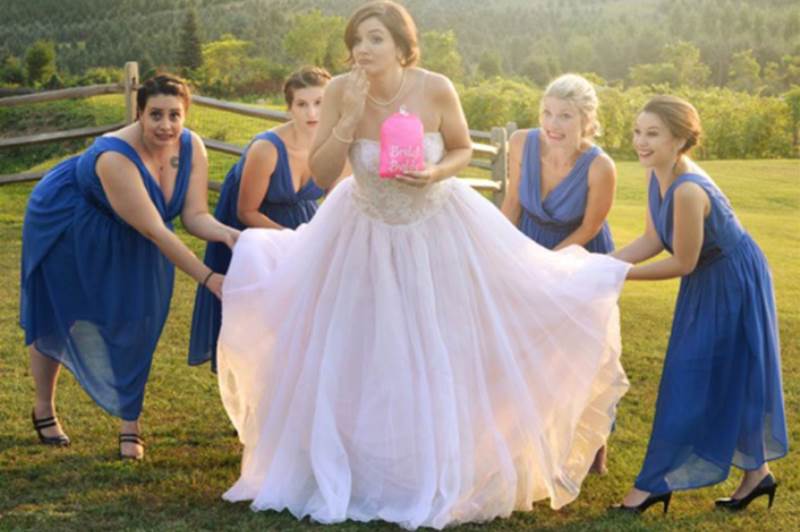 Image source: BridalBuddy.net
That's right, the Bridal Buddy is a new invention, which was created by a genius woman, Heather Stenlake, 38, a Pennsylvania mom. Since she's been working in a bridal shop for many years now, she has been asked by many a bride about how to go to the toilet wearing her glorious wedding dress. But Heather didn't have an answer to these brides.
---
Suggested read: 22 unique wedding thank you notes your guests will cherish
---
So she created Bridal Buddy, which is basically a special device that helps brides go to the toilet while still wearing their massive, dream of a confection. The Bridal Buddy is a skirt you wear under your wedding dress. The ingenious little skirt has a drawstring around the hem and little arm holes too.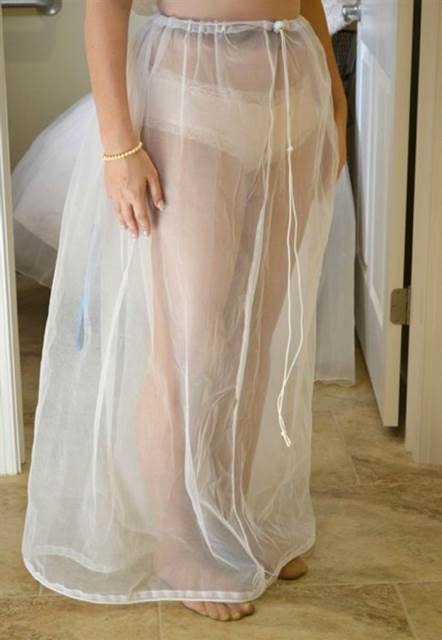 Image source: BridalBuddy.net
So when nature calls during your reception, you just flip the skirt up, scoop up your flouncy wedding dress skirt with it, and pull in the drawstring.
Eh voila! Your dress is protected within the sheath that it the Bridal Buddy, which is now secure near your shoulders and far away from the toilet. The best part about this invention? You can do it all by yourself, without any assistance at all!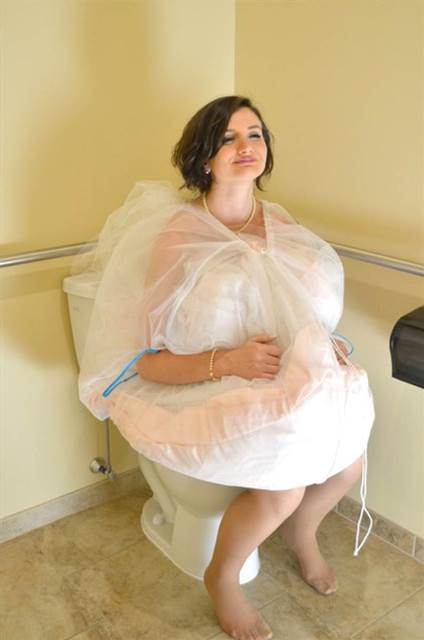 Image source: BridalBuddy.net
And if you don't want an additional layer underneath your wedding dress, you can simply carry the Bridal Buddy around in its hot pink pouch with you, and whip it out when you have to answer nature's call! How bloody ingenious is that!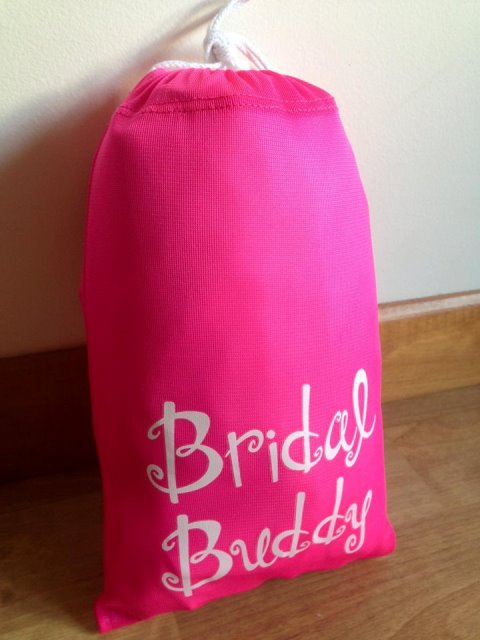 Image source: BridalBuddy.net
Apparently, Heather had the idea for the Bridal Buddy way back in 2002, but put it on the back burner for more than ten years. Talking about her invention, she said,
"About a year and a half ago, I brought it back out and thought, it's time. I worked on the prototype. I had it sitting in a bag for years. I sewed it together, got the manufacturing, the patent pending, the trademark – all that took a lot of time."
The Bridal Buddy, which costs around $59.95, was launched earlier this year, and she has sold about 500 pieces so far.
This is one invention that is awesome and very helpful for brides everywhere.
Check out the video explaining how Bridal Buddy works here:
What do you think about Bridal Buddy? Would you use it? Share your thoughts in the comments below.
Featured image source: BridalBuddy.net
Summary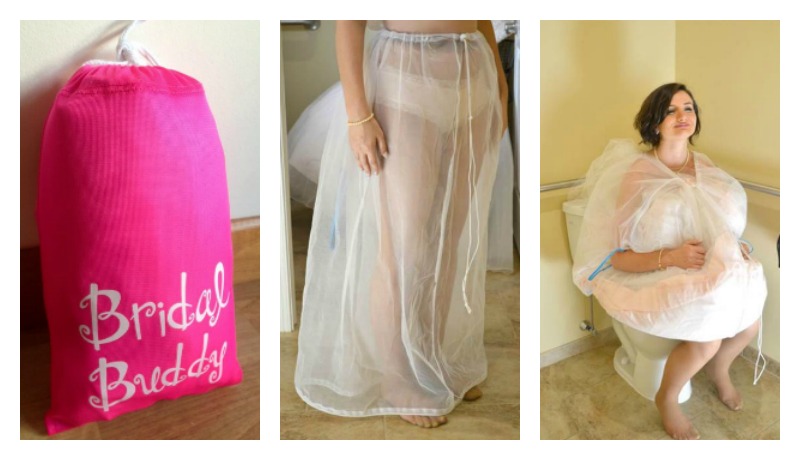 Article Name
Bridal Buddy Makes It Easier For Brides To Pee While Wearing Their Wedding Dresses
Author
Description
This ingenious invention, Bridal Buddy, makes it super easy for brides to answer nature's call while wearing their wedding dress. Check it out!