Jane Iredale Mineral Bronzer in Rose Dawn
L'Oreal Paris Glam Bronze Mono in 06 Golden Bronze
Bare Minerals Invisible Bronze Powder in Fair To Light  
If you have warm toned skin, then you are likely to notice a distinctive yellow tinge to your skin. This can make you look slightly wheatish, and oftentimes, it is people who have warm undertones to their skin who turn red when they exert themselves or undergo stress. If you have fair skin with warm undertones, then finding the right bronzer for you is a piece of cake. The colors which would suit your skin the best is golden tones and copper bronzers and honey shades, so that you can use the warmth to your advantage when you are trying to add depth to your face. Also, honey-toned bronzers are the most widely available bronzers on the market, so you should have no trouble the bronzer which looks perfect on you. Here are some our favorite picks.
Givenchy Healthy Glow Powder in Dous Saison
Bobbi Brown Brightening Finish Powder in Bronze Glow
Too Faced Milk Chocolate Soleil Bronzer
If you have neutral toned skin, then you have to find yourself a bronzer which doesn't make you look too blue or too yellow. It has to look completely natural with your skin, which is why swatching is essential when you are picking bronzer for your skin type. It would be best if you went to matte shades which are peachy-pink. Shimmer is also a good way to go, because it can further neutralize your skin and look natural. However if don't want to be extra and want to stick to a natural glow to your skin, then you can always go for standard mattes which are dependable, and give you the perfect bronze shine. Here are the bronzers we recommend.
Laura Geller Baked Bronze-n-Brighten in Fair
Tom Ford Ultimate Bronzer in Terra
Benefit Cosmetics Dew the Hoola Soft Matte Liquid Bronzer
---
Suggested read: Great Tips You Need To Pick The Best Powder Concealer That Suits Your Skin Tone
---
3. Additional tips: Now that you are equipped with the basic knowledge of choosing the best bronzer for fair skin, here are a few tips you can use to make sure that your application is flawless, every time. Bronzer can be an intimidating thing to handle, especially if you are a novice. However, once you use bronzer, and you use it well, you will realize what an indispensible part of your makeup routine it truly is.
You can use your bronzer as a contour stick if you don't have contour powder or a contour brush. The depth that bronzers add to your face has the same effect as a well-done contour.
When you are picking your bronzer, make sure that you pick a shade which is a couple of shades darker than your actual skin tone, so that you can create a playful shadow-light effect on your skin.
Get a special brush for your bronzer when you are buying this product. A perfectly applied bronzer can be your entry into the world of flawless makeup looks.
Apply bronzer in front of a bright light, so you know where the shadow would fall on your face, naturally. Draw along those lines, so that you get a more natural and precise look.
Featured image source: Instagram

Summary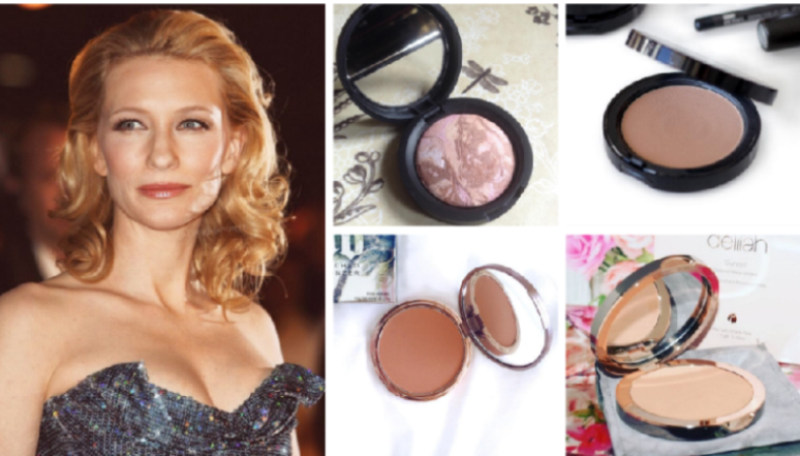 Article Name
Tips And Hacks For Choosing The Best Bronzer For Fair Skin
Author
Description
Picking bronzers has never been this easy! Learn about the vital tips for choosing the best bronzer for fair skin here!