As we kiss 2015 goodbye, we couldn't help making a list of all kiss-worthy looks of 2015..So, get those 'looks to steal' notebooks out and set to work- coz the best pouts of 2015 are coming…
1. Red-HOT Sonam Kapoor
This is one woman in Bollywood who can pull off anything ever writ in the style books. Do you see those bold red lips curved in a perfect smile – that's what you call confidence painted in red-HOT!
2. Demi Lovato –as hot as red gets…
When a magically dark, deep red pout answer just why it isn't criminal to capture hearts with a pout – you can't really blame the killer, can you? She rocked the AMAs with these deadly lips and the damage still aches in a million hearts!
3. Jacqueline Fernandez in a hot pink avatar
When Jacqueline decides to dole out some of her cuteness in a contagious sweep of pouty freshness… this is what happens…
4. That's how Asli Sona rocks in RED
That's some super-hot red madness unleashed! Sonakshi made every heart skip a beat or two with the crimson sparks flying off her lips.. #TheRedLipsToBite
5. Taylor PERFECT Swift in perfect neon-y red pout
Ooh…look at that! If the perfectly-sculpted shape of her lips wasn't deadly enough, Swift is going to be the end of her humongous fandom with those bright and beautiful red-red lips. Sorry, but this is the definition of YUMMY!
---
Suggested read: 10 surprising Hollywood hookups of 2015
---
6. Ooh La La – Shraddha Kapoor's hot And mischievous berry
Shraddha's sweet innocence when highlighted with a killer pout in this mysterious berry color is just the shade that can get you love-blinded without a blink.
7. Aishwarya Rai's kiss-worthy pout
Calling her the most beautiful woman in the world sounds like an understatement when she can so effortlessly enchant all the hearts on the planet with one airkiss on those ruby-blood red lips. This brilliant pout is all dreamy desires coming alive…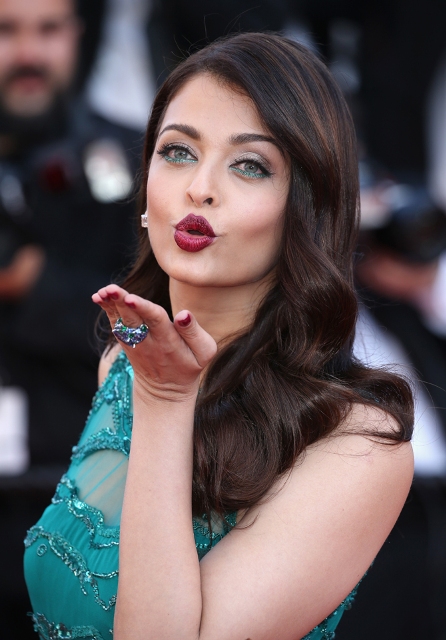 Image source: Instagram
8. Kendall Jenner – ENOUGH SAID
The beauty of this stunning Victoria's Secret model is no secret for any heart. Jenner is an angel who shows no mercy when it comes to rendering us speechless with her out-worldly picture-perfect specimen of pouts. Paint it red and you're done for beyond any possible repair.
9. The crazy hot red for the crazier Miley Cyrus
Just a look at the red tinted look she sported in this year's Grammys and that hot citrus-red smile will color your imagination as well.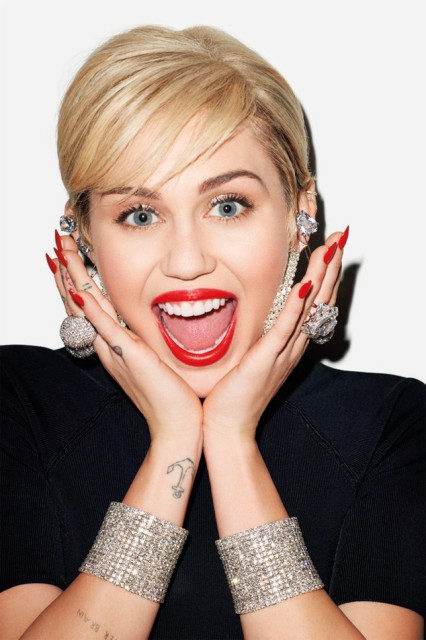 Image source: eonline
10. When Victoria Justice put spring to shame
Bright and beautiful as a fresh blooming lotus, Justice's pretty pink smile cheered countless fans with a matchless charm  at the MTV Movie Awards. Check out the magic here: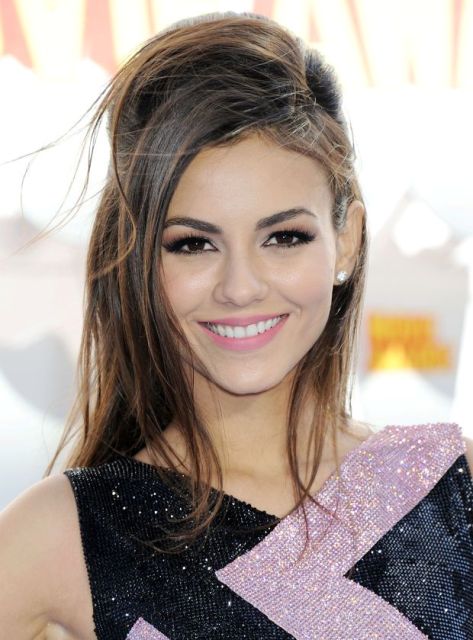 Image source: Pinterest
Stay inspired. Stay pout-ilicious!