Whether it is the red carpet or a beach holiday, our favorite Hollywood celebs did not miss an opportunity to show off their rad, fit bodies in 2015. There were some celebs from whom hot bods and ripped abs were expected, such as Kate Hudson, while others, like the Kardashian sisters, Chrissy Teigen, etc., were pleasant surprises. But hey, no one is complaining! In fact, some of them worked so hard that they made sure the paparazzi caught them sunbathing or frolicking in the waves. And if that didn't happen, if circumstances didn't allow, then they helped us out by uploading some of the pictures on their Instagram, so that we got an eyeful of their gorgeous bodies, something they had worked hard to get with some really rigorous workout routines.
Here are some of the hottest celebs who showed off their hot bikini bods which gave us serious gym goals this past year.
1. Gigi Hadid
Here is Gigi Hadid looking like absolute perfection in her blue sporty bikini. She uploaded the picture on her Instagram and captioned it "Baewatch," and we were left behind nodding our heads vigorously in agreement.
---
Suggested read: Top 10 sizzling Hollywood red carpet looks of 2015
---
2. Alessandra Ambrosio
This is only one of the pictures that Victoria's Secret model Alessandra Ambrosio released from her Ale by Alessandra swim campaign. You might find it hard to believe that this stunner here is mother to two gorgeous children, and she is one of the top models of the industry today, with her face and name appearing everywhere. With a body like that, why would she not be?
3. Kylie Jenner
The youngest of the Kardashian sisters, Kylie Jenner, has been one of the most talked about celebs of 2015, possibly even more than her controversial half-sister, Kim. Especially because she seems to have bloomed into a bombshell, with a killer body, which has been showed off multiple times throughout the year, such as in this strappy black bikini!
4. Miranda Kerr
Miranda Kerr is another one of the more well-known faces from Victoria's Secret, and when she shared pictures like these on her Instagram, she convinced us that she deserved that position. Even Kerr here is a mother to her only son, Flynn, which is insane, considering that even having a baby didn't alter the way her body looks.
5. Kate Hudson
Any list containing names of Hollywood celebs with killer bodies would be incomplete without Kate Hudson. This is because she is a well-known fitness freak, and stalking her Instagram for about 2 minutes will prove to you how much she loves working out, and then how much she loves partying. 2015 was no different, as she showed off her flawless curves in a barely-there bikini while holidaying with mom Goldie Hawn in Greece.
6. Kendall Jenner
We have already mentioned the youngest of the Kardashian clan, and where there is Kylie, Kendall has to be there. This 20-year-old stunner has also managed to pull out the big guns this year (no pun intended) and stunned the world with her ripped abs and well-toned, fabulous bikini body which has landed her deals with some of the biggest names in the fashion industry. Some people are calling it foul play and influence, but frankly, we don't really care!
7. Beyoncé Knowles
If you think Beyoncé does not belong on this list, then think again, because Queen Bey proved yet again in 2015 that she is no less than the younger crowd when it comes to keeping fit and having a killer body. For example, this is her, casually sunbathing on the grass in a monokini, looking like an absolute Goddess. Power to you, Queen Bey!
8. Chrissy Teigan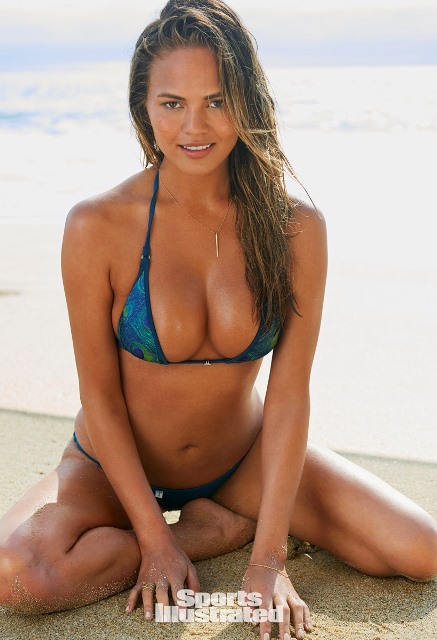 Image source: Sports Illustrated
Chrissy Teigen has been giving us relationship goals (with all their cuteness with husband John Legend), food goals (because she keeps cooking and keeps uploading pictures of it on Instagram), and when the 2015 edition of Sports Illustrated magazine came out, she gave us body goals as well. Is she the perfect celebrity or what?
---
Suggested read: Top 20 ballsy celebrity outfits of 2015
---
9. Shay Mitchell
The Glee star uploaded this picture on Instagram on Wednesday with the caption, "My favourite attire to walk to breakfast in." Only if we looked half as gorgeous when walking to breakfast in the morning!
10. Nicole Scherzinger
When we are talking about one of the hottest women on earth, it is natural that she will be on the list of hottest celebrities with the hottest bodies for 2015. This picture was posted to Instagram while she was on holiday in Hawaii. That is the life. *sigh*
Summary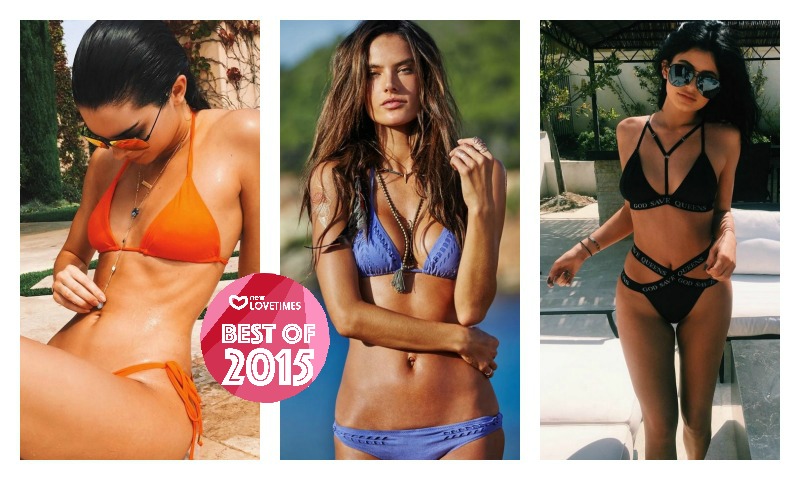 Article Name
#BestOf2015 Top 10 Hottest Bikini Bods Of 2015 (International)
Author
Description
You ain't seen nothin' till you've seen these hot bikini bods of 2015... *Sigh*