It is human to want to be noticed, and the desire becomes, oh-so-more fierce when the humans in question are celebrities!! The fancy to draw all eyeballs towards oneself and keep them glued, can you make you dress up ballsy, to say the least.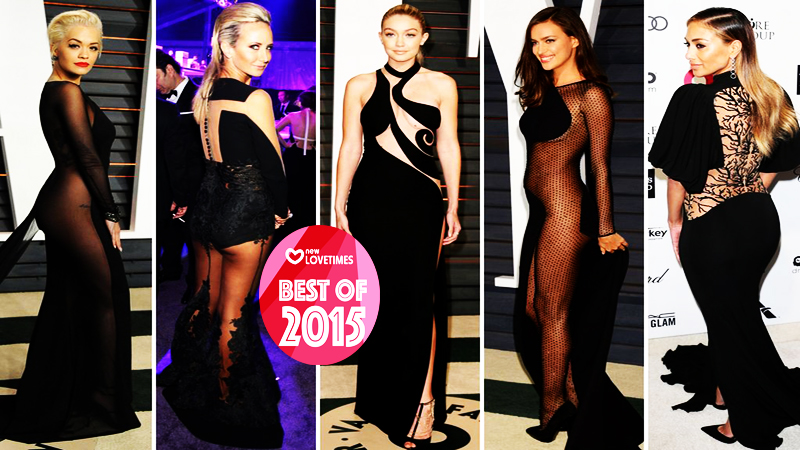 2015 has been the year of the sheer! Hollywood and Bollywood divas stormed award functions in 'naked dresses' that only covered the 'essentials!' And just so their 'sheer' courage receives a tribute, we look back at the ballsiest, most daring outfits of our beloved celebs in the past year…
1. Nicki Minaj
The thing that you do when bae says NO! 😉 As if the dress wasn't ballsy enough, Nicki Mouse goes ahead and boasts them – ass-ets! 😉
2. Miley Cyrus
She wrecks 'balls', okay?! 😉 The twerker has been on the ballsy list consistently throughout the year and the one before. Has she just got started? 2016 will tell!
3. Rita Ora
'Are we gonna play, Ora?' 😉
4. Kim Kardashian
Now that's a bumm(p)er! Kim K's bootiful, I tell you!
5. Rihanna
'B*tch better have my money' so that she can buy some clothes for herself! 😉 After you read this, "I don't want 'you to e' a murderer!" 😀
6. Jennifer Lopez
Peek a boo (boo)! 😉 Usually we like 'having her back' but the front view ain't disappointing at all!
7. Ciara
'Back' in black. Sheer 'bleu' is the new black! 😉
8. Beyoncé
To 'Bey' or not to 'Bey' bootylicious, mmm!!
9. Irina Shayk

Image source: Twitter
We love 'in halves', don't we? Ronaldo could vouch for that!
10. Taraji P. Henson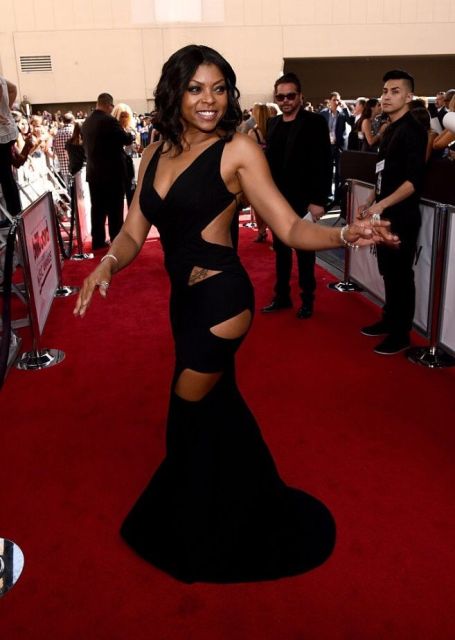 Image source: Twitter
"I am here to get what's mine!" First being proper un-tattered clothes! C'mon you own an 'empire'! On a serious note, when it comes to celebrities smart enough to carry ballsy outfits, Taraji is our 'person of interest'!
---
Suggested read: 10 times Taylor Swift gave everyone major outfit goals in 2015
---
11. Sonam Kapoor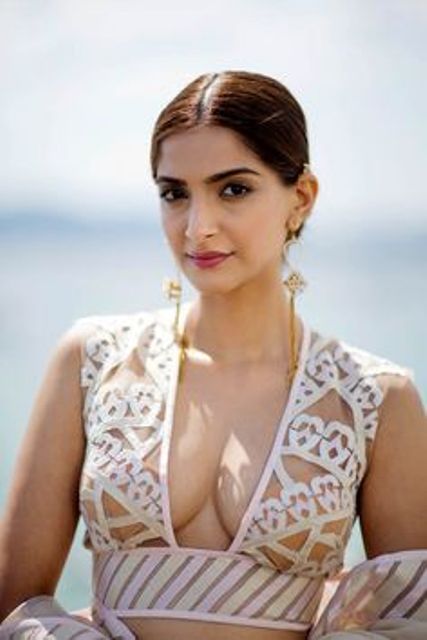 Image source: filmibeat
Sonam 'Canne(s)' flaunt it too! The Bollywood diva famous in Tinselville for her fashion sense, took the game a notch up with her Cannes appearance this year. She has also been giving some real smoking hot photo shoots lately. I smell 2016 will be more sizzling!
12. Jessica Stam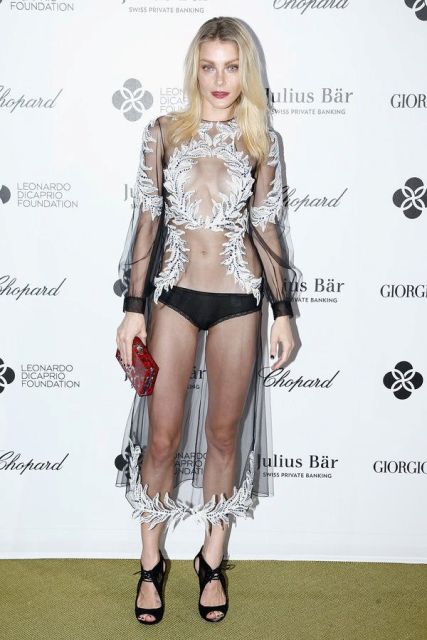 Image source: Getty Images
Whatever it is that she is wearing will fit into the red purse she is carrying, I tell you! Minimalist monochrome. Ballsy much!
13. Kangana Ranaut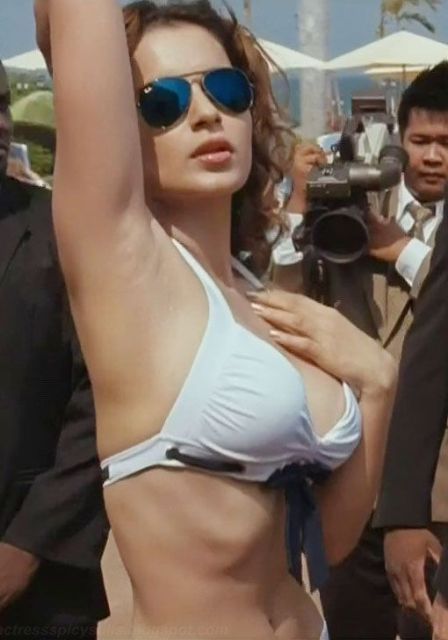 Image Source: filmymonkey
A skinny 'deep?'  😉 Revolver Rani's gonna revolve more eyeballs in 2016!
14. Ranveer Singh
Sleepover? Sylvester booties at a GQ function? Indeed no f***s to give!
15. Julianne Hough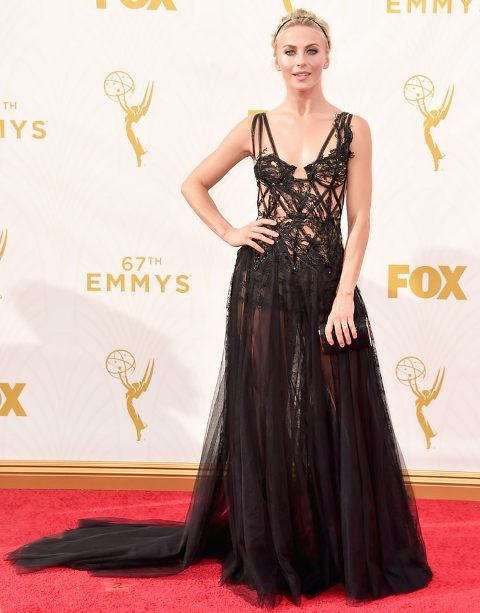 Image source: usmagazine
When you leave your dress with your cat! Remember what Meredith did to Taylor Swift's gown! Exactly!
16. Bella Thorne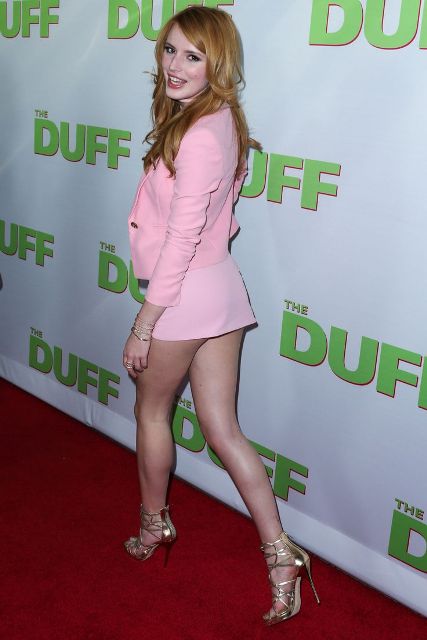 Image source: Twitter
When you forget to wear your pants! In Bella's case, I think she is too cool to care!
17. Gwen Stefani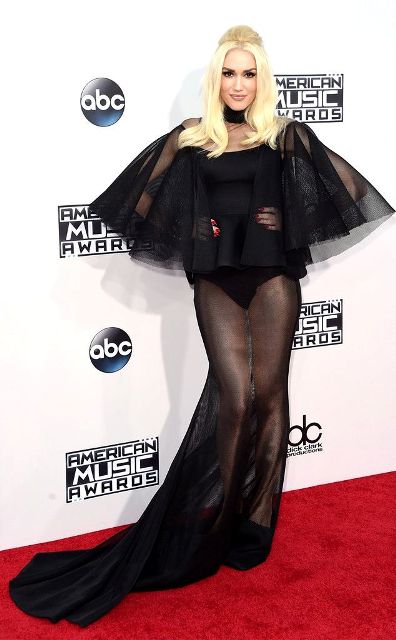 Image source: Getty Images
Woah! We have the next Batman costume right there? What say Ben Affleck?
18. Chrissy Teigen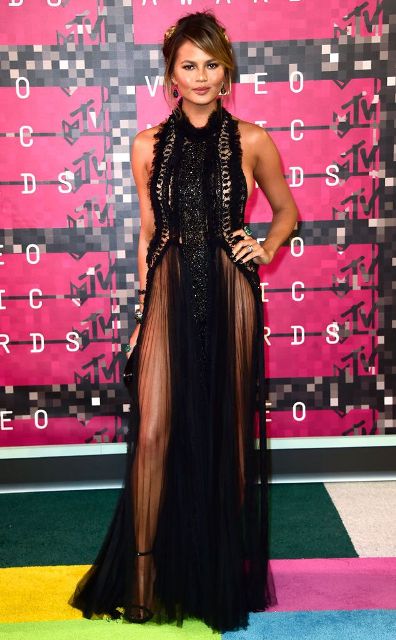 Image source: Getty Images
Lady long leg(end)s! 😉 She is giving 'all of her' to her fans too!
19. Jada Pinkett Smith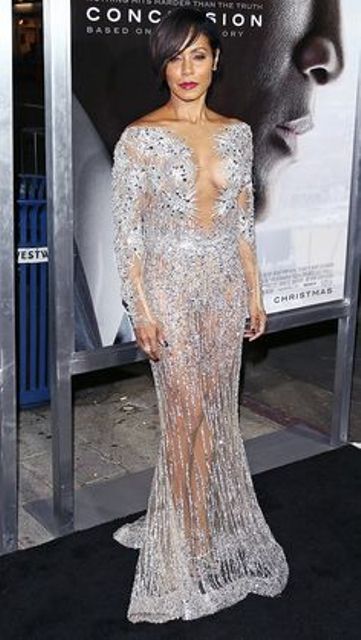 Image source: Twitter
This is what happens when you shove your inner garments somewhere and can't find it while going out! You just go with (out) it!
20. Alessandra Ambrosio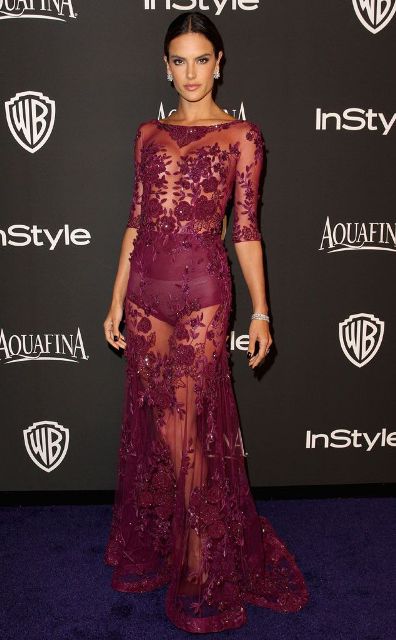 Image source: Getty Images
We get it. You were a tummy tucker! But darling, is 'daddy home?' 😉
Dare to (almost) bare, is something we think twice (nay twice a hundred times) about, but the celebs don't  at all..guess that's what makes them who they are- stars! And we hope to see more (or less ;)) of it next year! Nah ah- keep the ballsy dresses…they steal the show!
Summary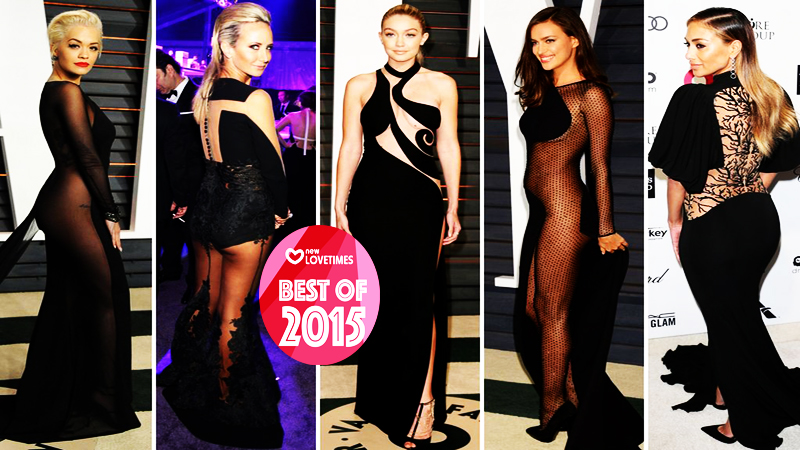 Article Name
#BestOf2015 Dare To Bare: Top 20 Ballsy Celeb Outfits Of 2015
Author
Description
Coz we want to applaud the 'sheer' courage behind these ballsy moves...