With winter on in full swing, some are already looking ahead to spring fashion while some are still decked in layers to keep warm. Whatever you may like, fashion can never be complete without some nail art.
The art of painting nails or polishing them dates back to … well, a long time ago. We have seen trends come and go but the trend of French manicured nails lives on. In fact, we have somehow come to believe that French manicure nails are turning so stale that we need to hunt for peppier alternatives.
Here are the hottest nine nail art alternatives to French manicure that you can experiment with:
1. Blazing nails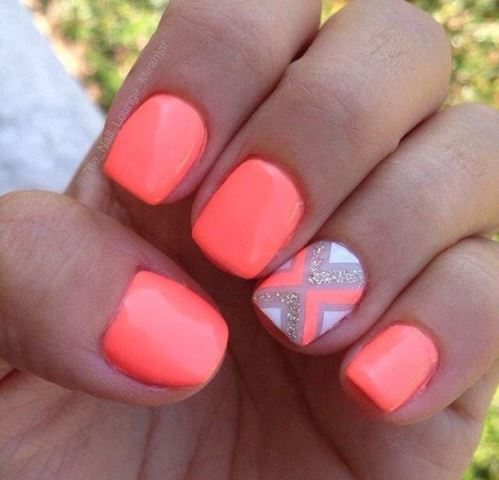 Image source: Pinterest
This is one art that makes use of fiery colors for bringing about the sexy seductress in you. Forget bland colors; stick to shades such as scarlet and blood red that stand out no matter what wardrobe you flaunt. The trick here is to use a color that brings out the spunky and sassy aspects of your personality. Interestingly, you can go in for shading effects using similar colors with different intensities.
---
Suggested read: Top 20 nail colors to sport this seasons
---
2. Animal print nail art
Image source: Pinterest
Simple to do at home and easy to match with all styles of attire, zebra stripes and leopard prints are easiest to create using the nail art kits you get in the local stores. Basic shades such as black and white or yellow and black do the trick. In addition, these nail art designs are way sexier than French manicured nails. Moreover, they can be worn to work as well as flaunted at a party without second thought.
3. Pop nail with lacing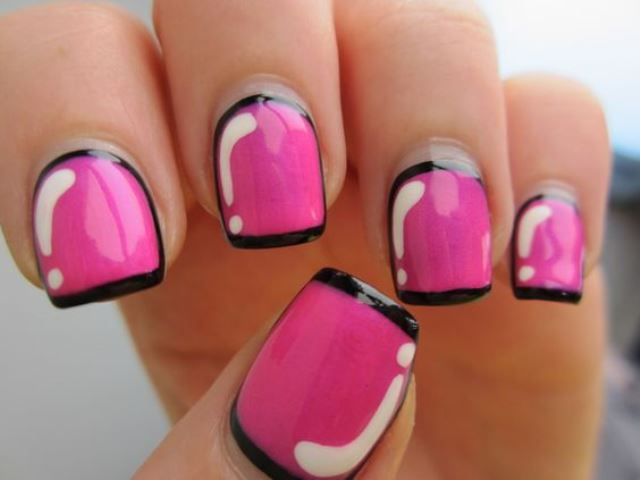 Image source: Pinterest
Now, this sounds too detailed, but trust us, these take even less time than a French manicure. By lacing, we mean a neat white border along the upper and lower edges of your nails. Use pop colors such as blue or green that have a girly vibe. You may even spruce up a dull day look by flaunting this interesting alternative to French manicured nails. Very lively, understated, and an awesome nail art style that hits a six on fashion scorebooks.
4. Glitter paint
Image source: Pinterest
Perhaps this is one of the trendiest nail art designs that will soon be a rage all over the world. This simply calls for having neatly clipped nails that are perfectly filed and then coated with a layer of glitter. Instead of the natural transparent glitter, we pick glitter art that comes laced with a hint of gold or copper hue. This alternative to French manicure is perfect for corporate ladies of today who barely have a chance to fix their nails every weekend. And yep, this style is way low in terms of maintenance over French manicure.
5. Goth nails
Image source: Pinterest
Yes, Goth or punk nails are the new things in terms of nail art designs. Black, gray or metallic shades are seen as very vibrant and work well with almost all ensembles. In case you have a corporate job, then you may simply tone down the shades to look more sober. This interesting alternative to French manicure is here to stay, and this is totally worth trying at home.
6. Royal style nails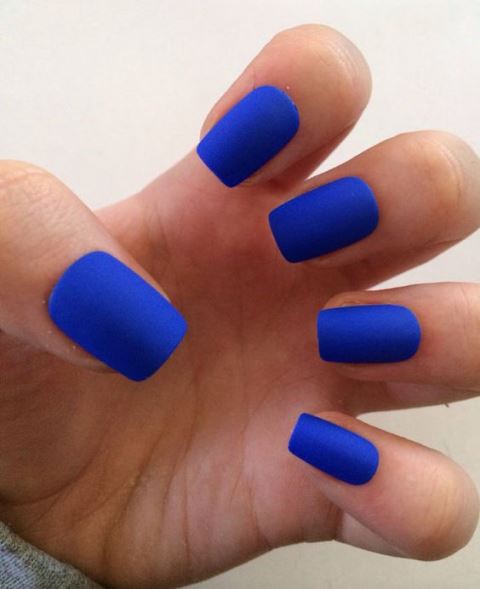 Image source: Pinterest
Try colors such as royal blue or green for optimal effect. Team these nail art styles with your work wear or even at a wedding. Once you master the art of flaunting royal style nails, you will know how interesting this could be. A way to jazz up this style is to border the nails with a dash of glitter. The nail art nibs work well here since we do not want something too elaborate or in-your-face.
7. Multi-colored nails
Image source: Pinterest
This is a top alternative to those neat French manicured nails. You can sport light shades or alternate dark with light colors. Make sure every nail has a different hue on it. The effect is very bright and adds freshness to even the blandest wardrobes. The trend of multi-colored nails is seen as very hip but rest assured that this style can be aced even if you are a high flying professional.
8. Monochrome nails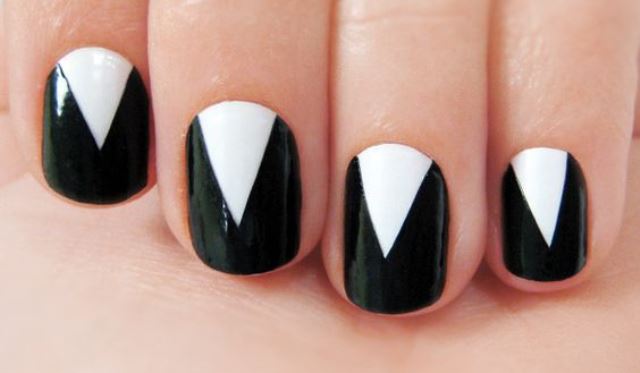 Image source: Pinterest
Monochrome is haute. And yes, this has transmigrated from the dress code to the nail code of cool people. Who said French manicured nails were the most decent nail style? The monochrome trend is jazzy and also offers some funk in your daily wardrobe. The black and white can also be substituted with off white and ash shades. Just ensure that there's ample contrast in terms of the hues chosen.
---
Suggested read: 20 nail art ideas for fabulous-looking nails
---
9. Rosy nails
Image source: Pinterest
While rose gold is killing the fashion ramp critics, rosy nails offer an interesting alternative to the typical French manicure. The soft breezy color of the nails is very elegant and almost resembles a French manicure but again, these nails look perfect even with ethnic outfits. Western wear definitely looks perfect with rosy nails.
With such awesome nail art designs available,  sky is your limit. Get creative, unleash your imagination and paint your nails in ways that are new. Get gorgeous women, these nail art designs are hot off the fashion charts. Ace them before somebody else does.
Featured image source: Pinterest
Summary
Article Name
9 Haute Nail Art Designs You NEED To Try In 2016
Author
Description
Be it winter or spring, you can't leave your nails bare! Check out 9 of the haute nail art designs you NEED to try, like, NOW!