What is a Brazilian wax? It is usually a subject of graphic horror stories among girlfriends. It is a taboo for women who grew up in the 60s and 70s! It is a fantasy of 17-year-old boys who are obsessed with blue films! But what is a Brazilian wax really? Let me give you a quick definition here.
Bikini waxing is the process of removing a woman's pubic hair, fully or partially, with the help of beeswax. While this practice is common among women, a lot of men also remove hair from their privates from time to time.
Basically, it is a personal choice! But when I made this choice for the first time, I had no one to advise me and therefore, the experience wasn't a very happy one! So I decided that my first-hand knowledge should come to the rescue of the thousand others who are planning to get a Brazilian bikini wax for the first time.
---
Suggested read: 5 amazing flavored waxes you MUST try
---
Now that we are done with what is a Brazilian wax, let's move on to the 15 things you should keep in mind before getting one.
1. You have choices!

Image source: Pinterest
Remember, you have options! Going completely bare might make you feel far from sexy and more like a 7-year-old! In such a case, you can ask your aesthetician to leave a triangle shape or a strip of hair. Alldredge advises that you do "whatever makes you feel comfortable and confident!"
However, no matter what you do, if this is your first time, we strongly recommend that you do it at a spa and not at home. I know you have a wax kit at home and you have waxed your limbs for years, but dear, a Brazilian wax is a different ball game altogether! We are not looking for complications here!
2. Medications prior to waxing!
The wax expert of European Wax Centre, Nadia Montouri, says that a few pre-wax sips of vino can help ease your nerves. It is also key to a quicker treatment. Removing hair, that too waxing it off, from such a sensitive part is going to be pretty painful. You can also go for ibuprofen, half an hour before your appointment. It will aid in lessening the discomfort.
3. Your hair must be around ¼ inches long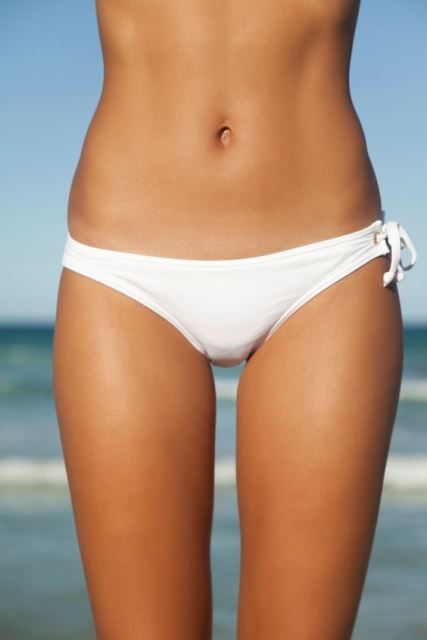 Image source: Pinterest
Shaving before getting your first wax? "It is difficult for the wax to pick hair if they are too short," says the owner of Queen Bee Salon and Spa, Jodi Shays. She recommends that one should trim to around one-fourth of an inch. If it is too long, there are chances that the whole deal is going to be painful and a matted mess! Get a beard trimmer and trim the hair before you get on the wax table! If you are not confident about the length, you can ask your aesthetician to do it for you before she spreads the hot wax on your you-know-what!
4. You need to decide what kind of Brazilian wax you want
The options include simple bikini wax (this only takes the hair off the side), a Brazilian wax that gets rid of all or near-all hair, and a full-bush Brazilian that takes away hair leaving only a triangle or a landing strip in front.
You don't have to come to a decision right away. You may feel like changing your mind half way through the turmoil! But I would still suggest that you think about your desired wax option before the appointment.
5. Schedule the appointment keeping your cycle in mind

Image source: Google, copyright-free image under Creative Commons License
I am sure you don't want your aesthetician working around an exposed tampon string?! The time of the month really matters. You are more delicate and susceptible to pain when you are menstruating, and so must try to avoid this by scheduling two weeks prior. Marta Camkiran, a senior aesthetician at Haven Spa based in New York City, says, "Don't schedule a wax within three days prior to your period. That's when your skin tends to be extra sensitive."
6. Prepare to be fully exposed!
Before the wax, you need to take your pants and inner off. In some places, the spa provides disposable underwear if you opt for a simple bikini wax. However, if you go for a full-bush wax, which will remove hair not only from the sides but from the front as well, you will have to strip naked! A very important thing one should keep in mind, to feel less embarrassed, is that your aesthetician has probably seen thousands of pubic areas by now! She is a professional! So stop worrying about exposing yourself!
Pro tip: Wear a mini skirt while getting your wax done. That will make you feel less exposed. Just psychological things! J
7. Things to do when on the wax table!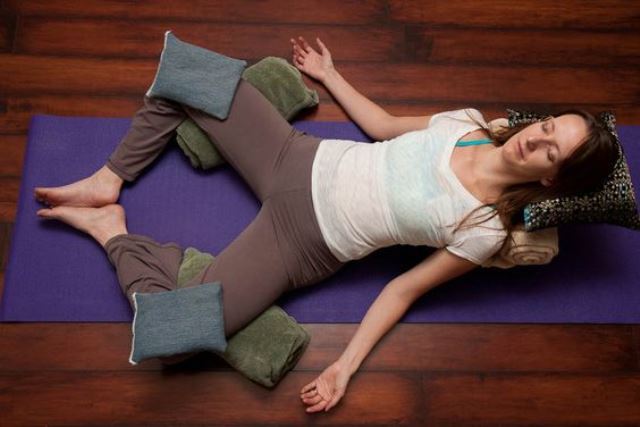 Image source: Pinterest
You better practice the butterfly asana because your aesthetician is going to ask you to take your pants off, hop on the table, and assume the position: Keep your feet together and draw your knees apart!
Think of some talking points. You need things to keep yourself distracted. Mindless talking and deep breathing always help! Know that it will hurt. There are no two doubts about it. Virgin bikini waxing hurts more because, "The bulb of a first-timer's hair is larger than the pore you're yanking it from," says Nadia.
---
Suggested read: Amazing facts about your beloved lipstick
---
8. Waxing makes your hair thicker: A myth
A shady old wives' tale that has been doing the rounds for years now. You have probably heard it from your mommy dearest, who wants to shield you from all that pain and sorrow (!) or an insane aunt who has to enlighten everyone with her wrong counsels! Hair does not thicken after you get a Brazilian wax. Nadia says that it actually becomes finer with every session.
9. It will burn!   
In many beauty blogs, you will find people claiming that bikini waxing is "virtually painless" or "completely pain-free." That's total BS! There are people who have been waxing for years, and courtesy that, are desensitized to the pain. For you and me, considering you too are not blessed with the thinnest hair on earth or zero pain receptors, this thing is going to hurt a lot! For God's sake, they are ripping hair out of your body!! How can it not hurt?!
10. Hair that the waxing strip can't remove will be tweezed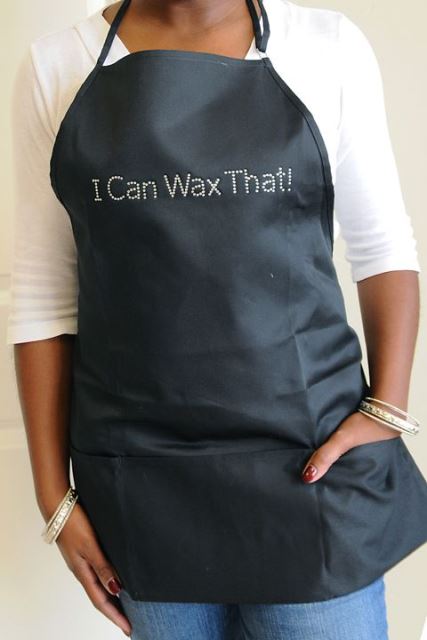 Image source: Pinterest
Every so often, there are tiny hair leftovers even after waxing is done. These are removed using detailed tweezers. Only a few aestheticians ask before getting on with the tweezing. Hence we suggest you let her know if you want to get that done or not. This hurts more, so you better be prepared!
P.S.: Know that you are going to look like a plucked chicken once the whole thing is done! Don't expect to look smooth and bikini-ready immediately after the waxing. Your skin will look red and irritated, and so we suggest, you wear loose clothing after the appointment to feel more comfortable. Avoid friction in that area for at least a day or two. The irritation goes away overnight.
11. You will get what you have paid for!
Like toilet paper, shoes, and inner garments, Brazilian waxes must be splurged on. Always pick a place that you can trust. The quality of the beeswax used and the experience of the beautician performing it are extremely crucial. That is the last area one would want to mess around with!
12. Necessary medications post waxing
Just like tanning, bikini waxing requires certain medications to alter the skin down there. We would like to warn you against waxing if you are taking Accutane and also avoid scrubs or other exfoliating beauty or cleansing products. Also, do not apply any Body foam, which has retinol or alpha hydroxyl acids, to that area a week before your appointment. These products increase skin sensitivity and thus make it susceptible to undesired side effects.
13. Take care of hygiene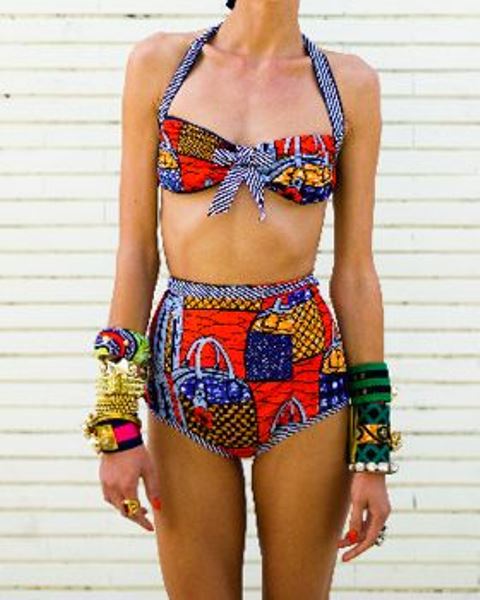 Image source: Pinterest
Keep that area clean. Pack towels for a quick clean up. That will avoid unnecessary infections. Tip: If you are the 100 per cent hygiene conscious freak, take it up to 120 per cent here. We are talking lady parts, woman! Go for a skin check-up before your appointment. This kind of a waxing treatment should only be performed on healthy and supple skin. In case of skin conditions like psoriasis or may be an STD that can result in sores, we advise you to postpone your appointment until these issues are in the clear!
14. Tips for a DIY wax
Start with the less sensitive area- the farther from your vajayjay. Work your way in, like eating a custard! Use pre-coated wax strips. They are not only purse-friendly but also ensure that you don't mess the whole thing by dropping hot wax on yourself or turning the whole bathroom into a sticky puddle! 10 minutes before you get started with this operation, chill out. A cooling spritz sounds just fine. Spike it with some skin-numbing Lidocaine, if necessary!
---
Suggested read: How to effectively remove stubborn lipstick stains
---
15.  Don't try a bikini wax if
You are on Accutane. This prescribed acne treatment makes the skin really thin and hence not only sensitive but prone to tearing because of the wax. Also not recommended if you have sunburns, which is kind of obvious. If you are planning to hit the beach immediately after, waxing is a no-no. In addition to the hair, waxing also takes away the protective layer of the skin cells. Sand and salt water can hence cause a serious sting.
If there is any other thing that you want advice on, do let us know and we will whip you an informative article on the same. Stay happy. Stay beautiful!
Summary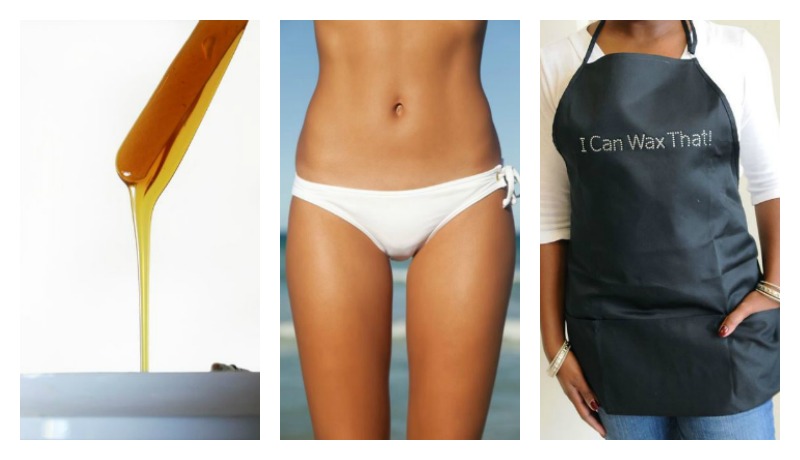 Article Name
What Is A Brazilian Wax? 15 Things Your Must Know Before Getting One
Author
Description
What is a Brazilian wax that all your girlfriends keep talking about? Here's what it is, and all the precautions you MUST take before getting one.