The thing that makes fashion so interesting is its dynamism! The meaning of "hot," "in vogue" and "it" alters in a flash of a moment. The fashion world is a place where status quo will render you 'out of a job' and mediocrity will cut your shelf life.
However, even in a world like this, there are some trends which have been holding it with grace. The LBD by Chanel or the Le Smoke Jacket by YSL or even Louboutin's red-soled shoes being some that never grow old and are redefined every season. One such trend is that of smokey eyes that makes every guy go weak in his knees!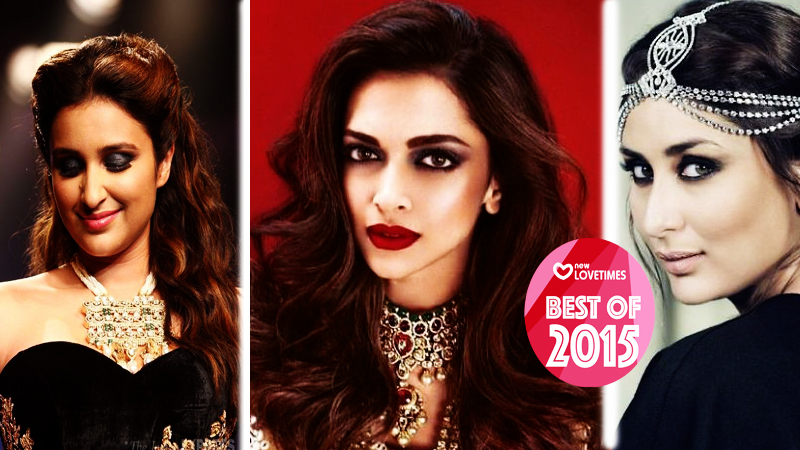 Here's a list of the top 10 divas who made 2015 smokin'HOT with their smokey eyes and won us all:
1. Kareena Kapoor Khan, pretty sooty 😉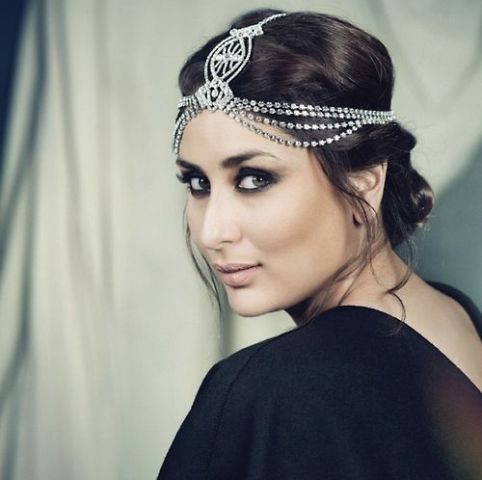 Image source: Pinterest
The femme fatale, Kareena Kapoor Khan, has been channelling her inner goddess through those seductive Smokey eyes! Smokin'HOT Tashan!
2. Deepika Padukone, 50 Shades of Grey
Image source: Pinterest
She is not only reigning Bollywood with hits like Tamasha and Piku, but she is also holding sway as the fashionista extraordinaire!
3. Sonam Kapoor, perfect evening smokey eye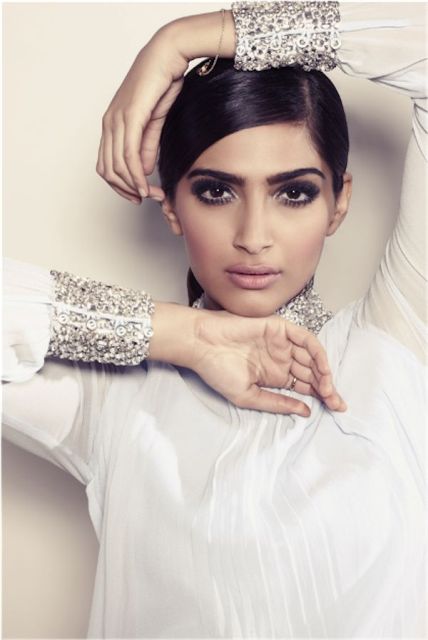 Image source: Pinterest
When it comes to a fashion trends, Sonam has 'been there done that,' twice 😉 The nude look with intense eye makeup never goes out of fashion.
4. Parineeti Chopra, classic smokey eye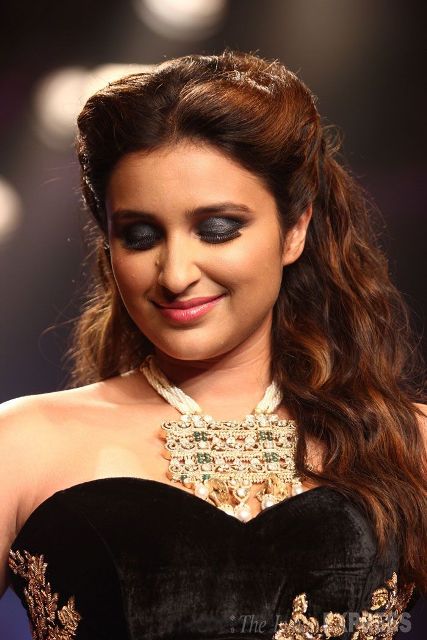 Image source: Pinterest
Parineeti who hadn't had it easy in Bollywood with her appearance, slammed all her critics with her recent weight loss pictures. However, she has also been in the news for the smoke she's been unveiling. As philosophy holds, where there is smoke there is fire! 😉
5. Ginnifer Goodwin, the blended smokey eye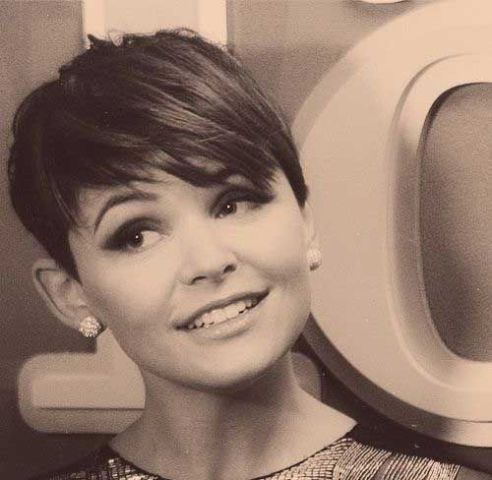 Image source: Pinterest
Ginnifer Goodwin has proven it time and again that she is a fashionista beyond compare. The smokey eyes that she exhibits, so glamorously, cements this fact.
Pro tip: Once you apply shadow, do not forget to blend it with a lighter shade. This shade should be lighter than your skin tone to give you a less forceful and more natural air.
---
Suggested read: Top 10 killer POUTS of 2015
---
6. Aishwarya Rai Bachchan, night-time smokey eye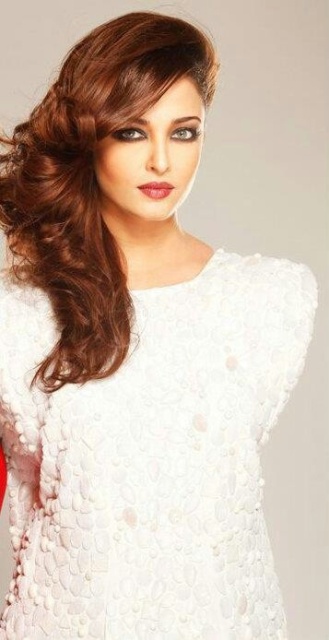 Image source: Pinterest
Those eyes have charmed not only Jr. Bachchan but the world at large for years! Aishwarya ruled the red carpet this year with her smokey eyes.
Pro tip: For this look, make sure you apply a dark eye shadow over the grey one. You can even draw a cat eye using the shadow.
7. Rita Ora, the darkish bling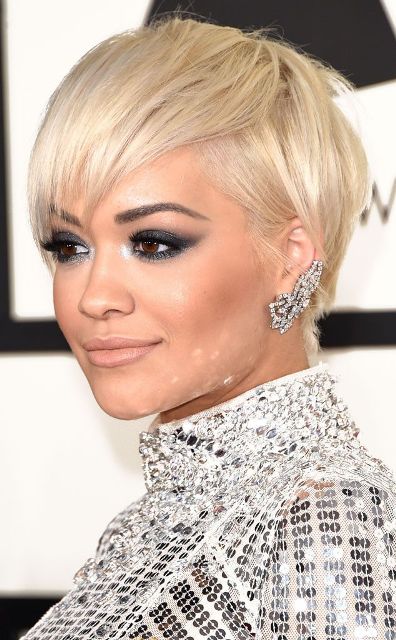 Image source: Pinterest
The stunning British singer, Rita Ora, flaunted her smokey eyes at the Grammy's this season. Do not miss out the $500,000 worth Lorraine Schwartz diamonds! For Smokey eyes, the tricky bit is when you use the eyeliner.
Pro tip: In case you have small eyes, start your line from the middle of your lower lid. For big eyes, line from corner to corner.
8. Anushka Sharma, shadows in the dark
Image source: Pinterest
The world knows that a woman in saree looks the sexiest! But Anushka taught us that you can increase the glitz quotient by leaps and bounds when you 'smoke it up' a little! 😉
9. Kristen Stewart, dark fantasy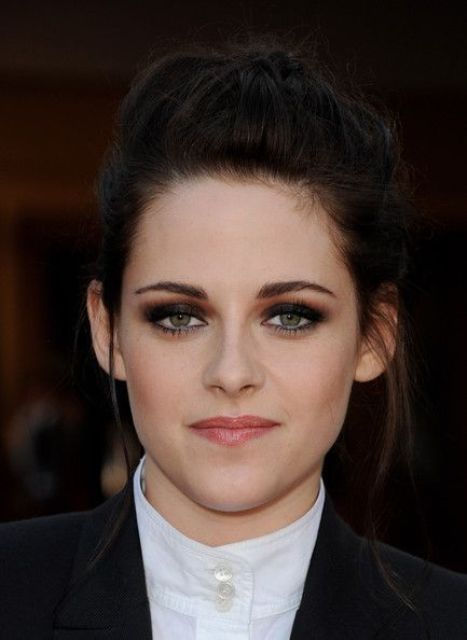 Image source: Pinterest
The Twilight star may share a love-hate relationship with her audience but she definitely got herself many followers after she carried this look! Hot is an understatement!
10. Cara Delevingne, locking smokey eye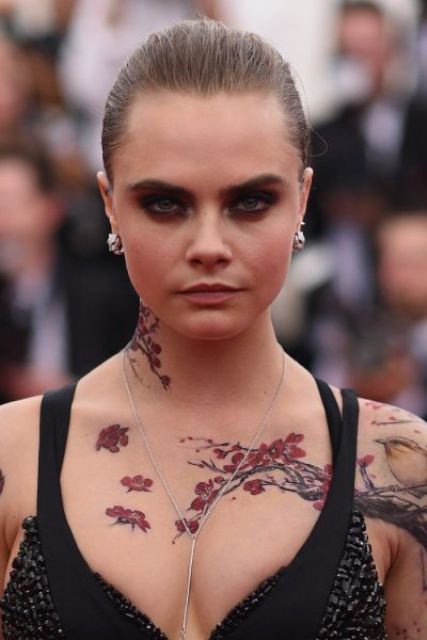 Image source: Pinterest
The supermodel-turned actress stopped the show at Met gala when she walked in with her Smokey eyes and red poutilicious lips! Occupational Hazard, I say! 😉
Since this is a timeless trend like George Clooney ;), I suggest you master it immediately. Skipping it altogether, coz you think it is impossible to create? Nah! The hacks are pretty simple and all the divas have your back. So what you waiting for? This New Year's Eve party, hit the dance floor with the much loved smokey eyes and be the talk of the town!
Summary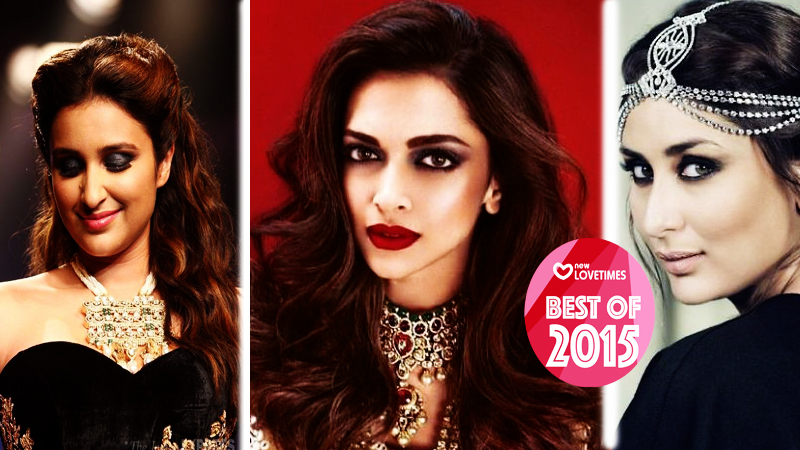 Article Name
#BestOf2015 Top 10 Celebs Who Looked Smokin' HOT With Smokey Eyes
Author
Description
Coz there's no smoke without a fire, eh? ;) BEST of smokey eyes!!