Hi guys!
2016 has been the year of hookups, flings and rekindling of old flames. It has also been a year of rumors! Though we have listed the top 10 celebrity hookups of 2016, we have no clue whether these couples will make it through 2017 or finish off as a celebrity split!
Keeping our fingers crossed, we present to you the 10 smokiest celeb hookups we saw this year! Scroll on.
1. Kendall Jenner & A$AP Rocky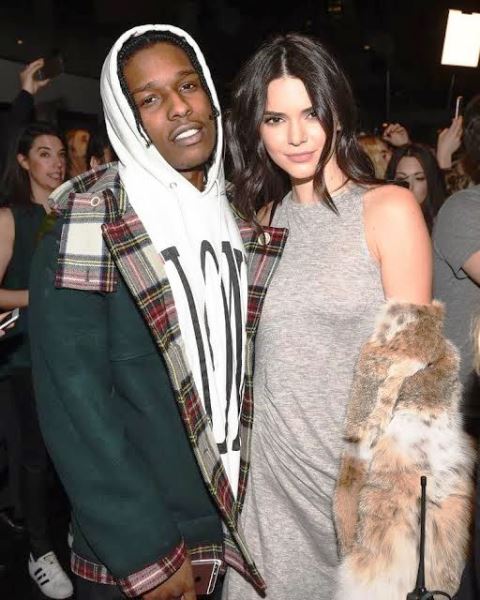 Image source: Pinterest/cartguide.blogspot.com.ng
Jenner and Rocky have been spotted a number of times at restaurants and other public places, together. The paparazzi substantiated this affair with a picture of the two of them at Nobu in Malibu.
The E! News' insider holds,
"Kendall is seeing a few people, and she's not exclusive with anyone at the moment. She's been going back and forth for a while with both Jordan [Clarkson] and A$AP Rocky."
---
Suggested read: #BestOf2016 The top 10 fa-shio-ntastic red carpet looks from 2016
---
2. Prince Harry & Meghan Markle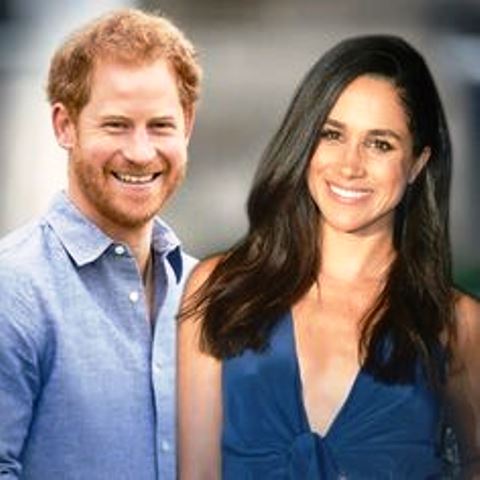 Image source: Pinterest/E! Online
October, this year, Prince Harry confirmed to the media, through a statement released by the Kemsington Palace, about his relationship with Meghan Markle, an actress. Markle portrayed Rachel Zane, a paralegal in a hit American sitcom, Suits.
Since the time the smoke of this fiery relationship was first spotted, the new pair were hounded by the paparazzi, and so Prince Harry expressed his concerns about the same, saying,
"(Meghan has) been subject to a wave of abuse and harassment. (And that he is) deeply disappointed that he cannot protect her".
3. Khloé Kardashian & Tristan Thompson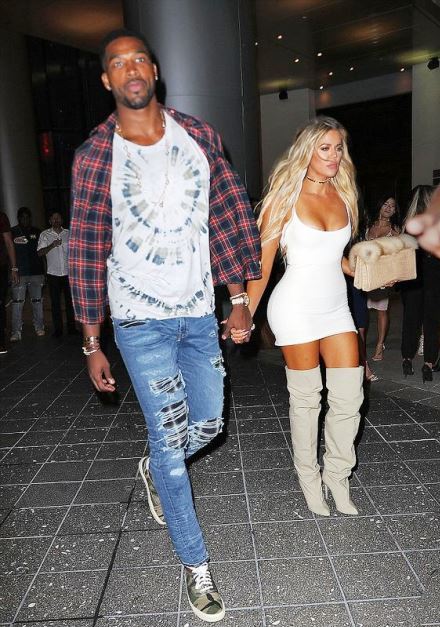 Image source: Pinterest/Daily Mail
America's most famous fam might just have an addition next year! Tristan Thomson, a 25-year-old Cleveland Cavaliers player, has been glued to Khloe, lately. We even saw the two of them spend a weekend in Cabo San Lucas, Mexico.
Khloe used her Instagram to tell her fans about the rumors actually being true. She shared a pic of a sparkling ring on her finger, this month, while shattering a million hearts into pieces.
4. Kristen Stewart & St. Vincent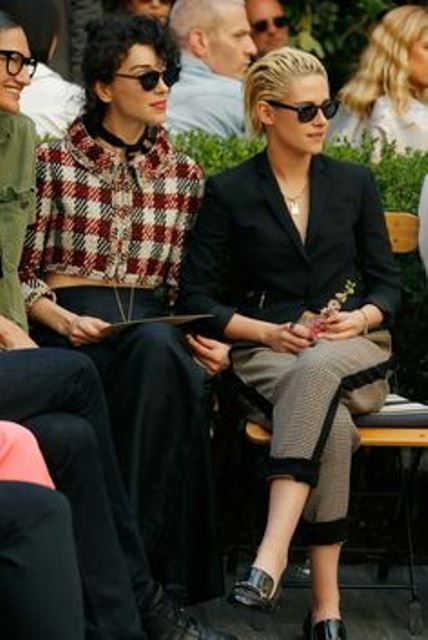 Image source: Pinterest/mavin423
Yes, the Twilight star is dating St. Vincent, Cara Delevigne's ex-beau. This pair was first spotted together in August, this year, when they were out for a dinner date at a restaurant in West Hollywood. The duo officially stepped out as an item at the movie premiere of Kristen's "Certain Women."
5. Perrie Edwards & Luke Pasqualino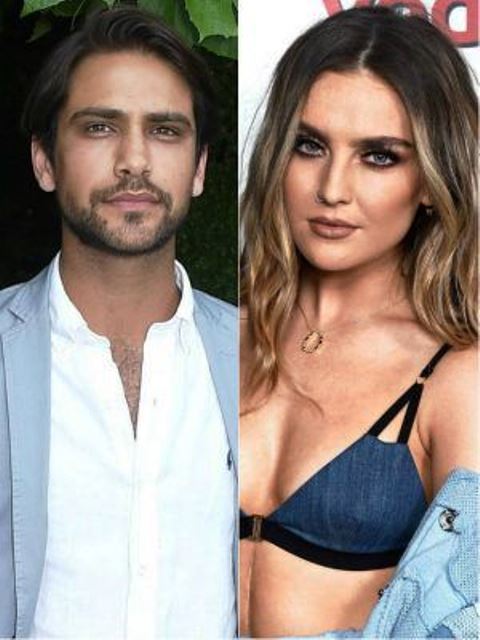 Image source: Pinterest/allurl.co.uk
The media spotted Perrie Edwards and Luke Pasqualino (from Skins) together, this August. They we looking quite cosy with each other, and that set off a wildfire of rumors. However, the singer then confirmed the relationship, and now they are officially dating.
Pasqualino, who has Italian parents, is a total dream. I mean, he is tall, dark and every bit the guy you want to take home (and to your parents… but that can wait ;)). Oddly, Zayn, who is Perrie's ex, had said in an interview, in 2012, that he would want Luke to play him, if ever a movie is made on him. Weird!
6. Demi Lovato & Luke Rockhold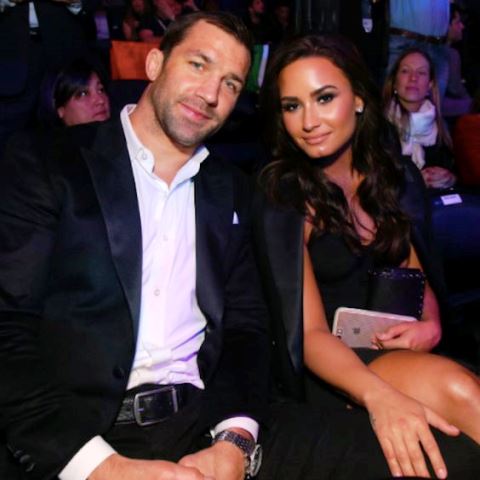 Image source: Pinterest/OCEANUP
After Demi Lovato's split from Wilmer Valderrama, the singer was reportedly seen with UFC fighter, Luke Rockhold. The couple want to take it slow, according to an insider who leaked the info to US Weekly. The insider said,
"They've been talking, hanging out and hooking up, and they like each other. Maybe it'll develop into more."
7. Lewis Hamilton & Barbara Palvin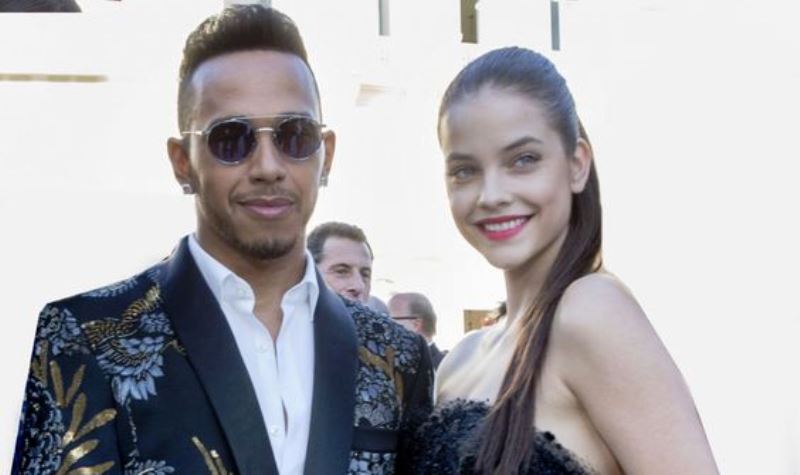 Image source: Pinterest/pagesix.com
Barbara Palvin and Lewis Hamilton hid their relationship under the garb of "good friendship" for months. However, when the duo looked cozier and closer than usual during a boat ride in Venice, this August, it became quite clear that they were seeing each other.
8. Douglas Booth & Bel Powley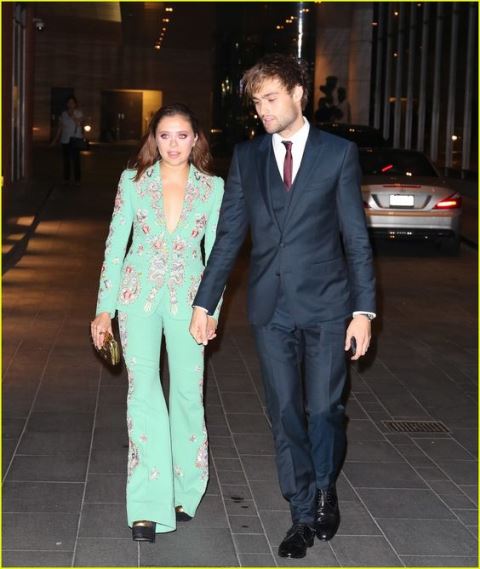 Image source: Pinterest/justjared.com
July, this year, we saw pictures of Bel Powley and Douglas Booth flood every gossip mag! We saw the 24-year-old actor share a rather passionate kiss with Powley, in front of a bar in central London. In our opinion, this is the hottest celeb hookup on this list, people!
9. Taylor Swift & Tom Hiddleston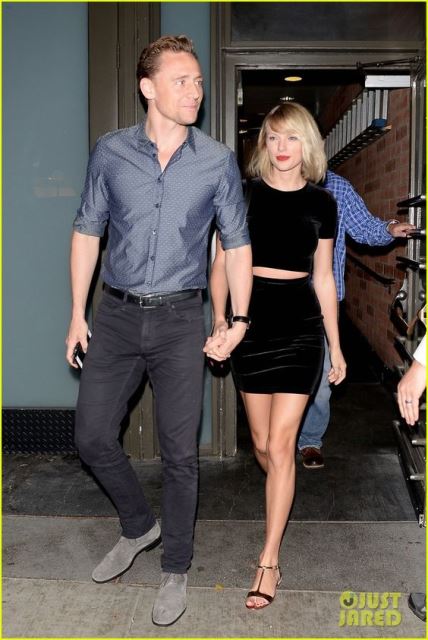 Image source: Pinterest/justjaredjr.com
If there was an award for the most astonishing celeb hookup of 2016, it would undoubtedly go to T-Swizzle and Tom Hiddleston. Just a few weeks after Taylor and Calvin Harris ended their relationship, we saw pictures of Taylor kissing The Hollow Crown actor on a beach.
A spectator told The Sun,

"They were all over each other – hugging and kissing – even though there were 20 people coming and going on the beach. They looked like any young couple madly in love without a care in the world."
Though this relationship ended in 3 months, we now know for sure that to woo Taylor, you gotta be British!
---
Suggested read: #BestOf2016 The top 10 most viewed songs on YouTube in 2016
---
10. Selena Gomez & Charlie Puth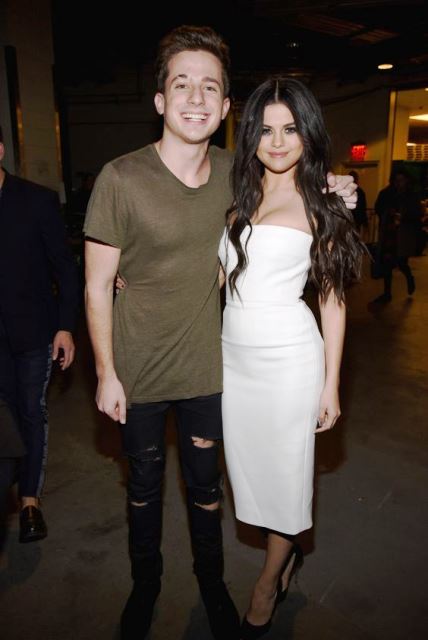 Image source: Pinterest/selgomez-news.com
Earlier this year, we saw Selena Gomez strike up a relationship with singer, Charlie Puth. November, last year, Charlie spoke with US Weekly about his relationship with Selena. He said,
"I don't know if anyone really understands me, which is why I hang out with Selena Gomez. She gets me."
That is all we have for you today on top 10 celebrity hookups of 2016. For more on the best and worst of 2016, keep your eyes on this section. Cheerio!
Summary
Article Name
#BestOf2016 Top 10 Hottest Celebrity Hookups Of 2016
Author
Description
This has been the year of rumors, flings & rekindling of old flames. As it draws to a close, let's look at the top 10 hottest celebrity hookups of 2016!