Sunny or sultry, flirty or sporty, you can wear a look to match any way you feel. NLT brings out the makeup wheel and if you spin it right, you will unlock the makeup tips and tricks that will match the way you feel. Coz let's face it ladies- we are moody mavens. Our moods range from anything lovely to outright outrageous and everything in between. It's like we are a kaleidoscope of spinning emotions, placed on a whirring carousel- never knowing what mood may strike next minute! But even so, what we can do with the melting pot of magic potions we carry in our handbags- yes, I'm talking makeup- is keep some handy makeup tips and tricks up our sleeve so we can change colors, quite literally.
---
Suggested read: A complete guide on how to apply makeup for pale skin
---
Here are all the makeup tips and tricks you need to color you in some of your most favorite moods:
I. Flirty
You know you are feeling flirty when you are practicing that failproof come-hither hair flip, playing phone politics with the hottie in office or wondering if playing up to Perry's I Kissed A Girl shall finally get the cutie in the corner to notice you! The color for playing up to this mood is pink- but words to the wise- go easy with the shade because you do not want to end up looking like a kewpie doll!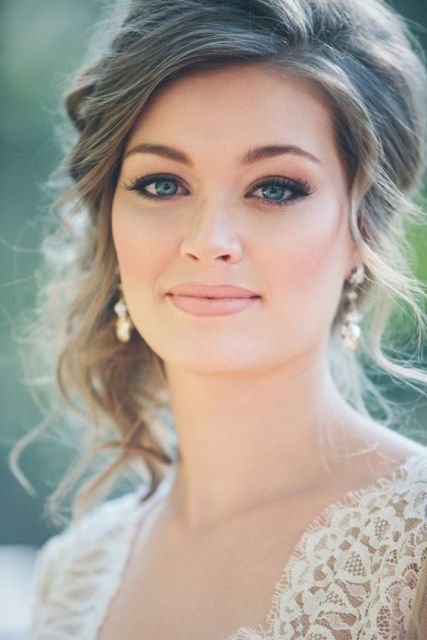 Image source: Pinterest
Since pink is one of the most versatile colors on the palette, ranging from a barely-there presence to well, HOT pink, we'd say work a Lucknowi anarkali by day and opt for a pink gloss. Choose any shade between a light translucent or a pop color. Shade in a soft rose eyeshadow to balance your lips, if you are going all out. Keep your cheeks color-free. At the most, simply go for a subtle cheek stain. And if the idea is to twirl your hair around your finger, you keep those tresses loose and washed- so you are all tressed to impress!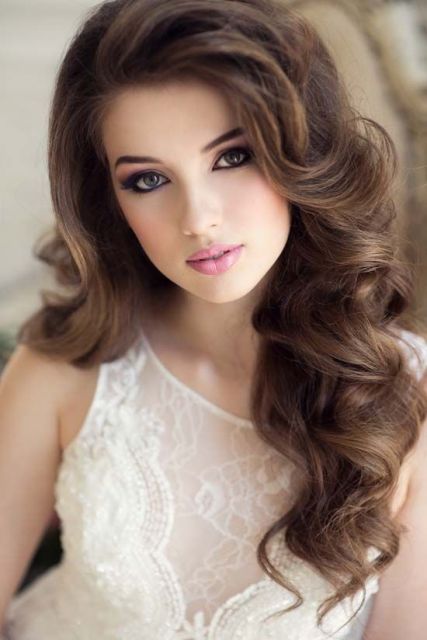 Image source: Pinterest
By night, go for a sequined outfit that guarantees a second look. A pretty pink look will be easy to work as long as you do the blending and highlighting right. Get a high-shine pink pout with a lip plumper or layer your lip color with a wet shine gloss. Blend your blush and highlight the right spots. To contrast, give your eyes a silver shimmer and opt for a light grey touch with shadow. Go heavy with the mascara stick and skip the traditional nail paint. Go for a French manicure, with hot pink tips. Accent the look with an eye catching accessory and you are all set to lock in more than just eyes!
II. Dreamy
You know you are feeling dreamy when you sigh for the hundredth time watching Reeves in A Walk In The Clouds. You reminisce about your first kisses and the ever-growing stack of romance novels beside your bed takes on the proportions of the Eiffel tower! The color to match your dreaminess up on the swathes of clouds is lilac. It is the most dreamy shade on the palette, so play it up to your advantage. Words to the wise- do not seem washed out with the shade. Try to experiment with multiple coats and deeper shades of lavender and mauve.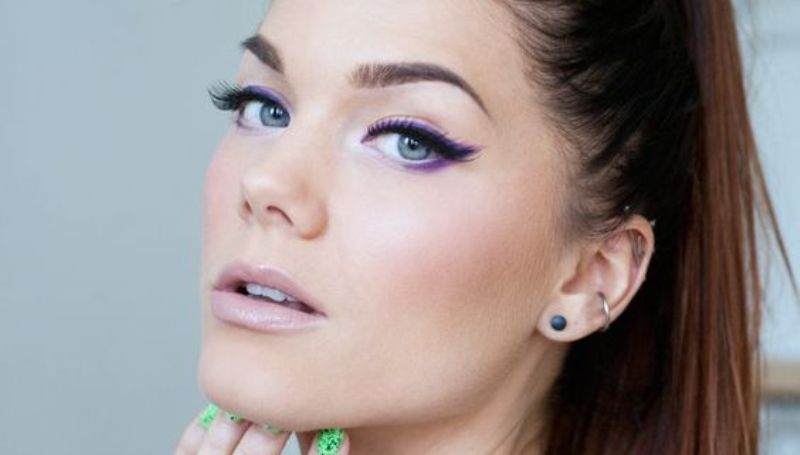 Image source: Pinterest
When you want to look dreamy by day, go for a floaty, layered ensemble. If you are using the shade on your eyes and lips, make sure you don't go for an overkill by highlighting your cheeks as well. Layer the lilac lipshade with some gloss for plumper, fuller lips. For a touch of depth, opt for a blend of two or three different tones in the lilac shade. Lilac nails look great in both matte and gloss finish- so the choice is entirely yours. Team the look with soft, flowing curls and make sure you use hairspray to stop the curls from unraveling. Spritzing on perfume with romantic notes will keep you dreamy with every whiff.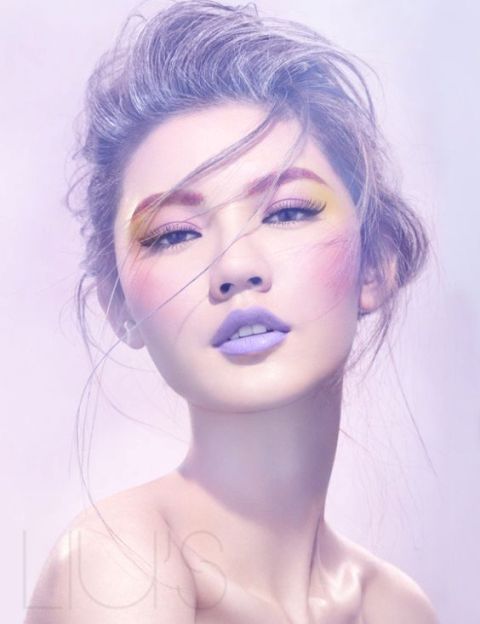 Image source: Pinterest
At night, go for a draped Grecian gown and play with the stronger tones of lilac. Use the perfect foundation for a dewy look and skip the eyeshadow in favor of a bold lilac liner. Curl your lashes and load up on the mascara. Sweep your hair into a braided bun with a few soft strands framing your face and let your lips appear poutilicious in a powerful lilac shade. Make them irresistible, by adding on some gloss.
III. Tranquil
You know you are tranquil when you have your nose buried in a book of Sylvia Plath's poetry and your iPod is blaring Coldplay's songs, one after the other. A favorite line sends quivers through you but since this is a calm state of mind, you work your way from the inside out. Earthy and natural is the way to go, with woody, musky and bespoke fragrances working best.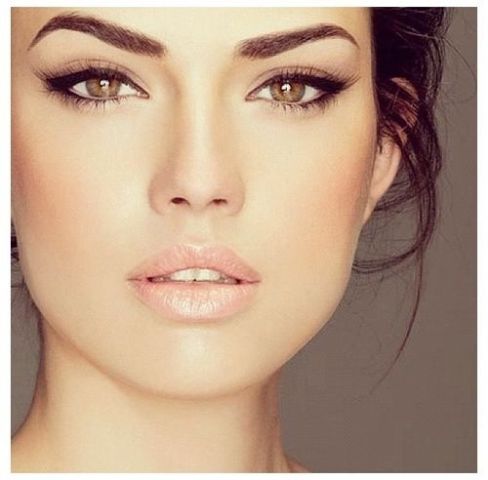 Image source: Pinterest
By day, dress it up in white linen drawstring pants and a spaghetti strapped tank. A slightly tinted moisturizer with SPF should work well to keep your skin safe and gold-tinted. Work with colors that blend into your skin tone and keep your lips a natural nude with just a hint of gloss. On your eyes, use a nude-gold shade and add a slightly deeper shade under your brow bone to add depth. Go moderate with the mascara, after curling your eyelashes and work your hair into soft mini-braids. Accent the look with wooden accessories.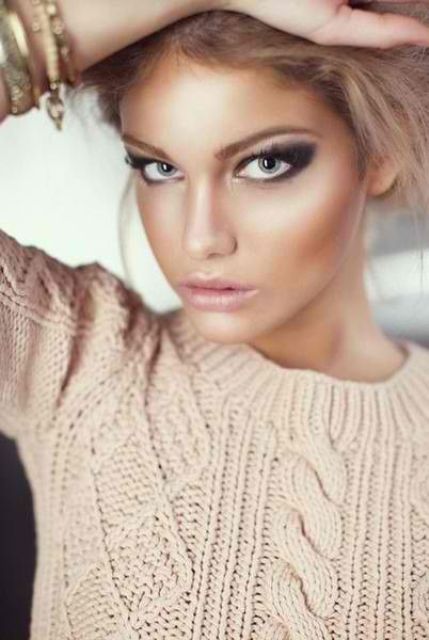 Image source: Pinterest
By night, go for a free-flowing satin kaftan or an A-line dress. Opt for deeper shades for a night look, adding a metallic palette of bronze and gold into your look. Use a tinted body bronzing lotion for an instant glowing tan. Too much brown can look dull and uninspiring – so use shades of nude, fawn and bronze for adding depth. Opt for a neutral cheek stain with a light reflective compact. Go deep with lip color, by experimenting with metallic shades of burning sienna, coffee and bronze. For a romantic touch, sweep your hair into a messy updo.
IV. Fresh
You know you are feeling fresh when the crunch of salad greens and the lazy swigs of smoothies is more comforting than that of fries and cola, when the scent of wet earth rivals all perfume and you can kick off your shoes to dance in the buzz of a garden-hose fountain. Needless to say, green is the go-to color for the mood.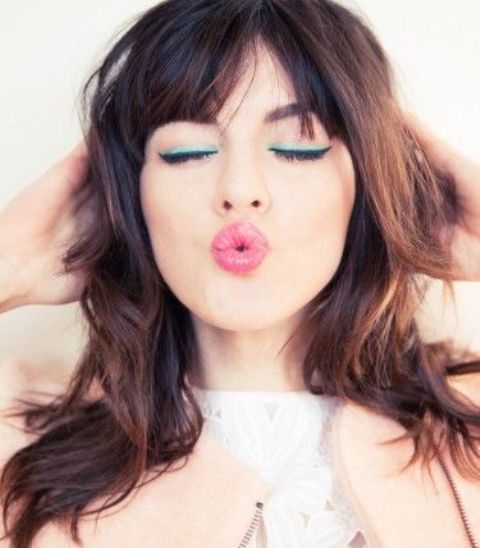 Image source: Pinterest
---
Suggested read: The best fall makeup looks, and how to get them
---
Your day look can be a cute summer shift dress, sprayed with a citrus/oceanic scent. A face spray would work as a handy substitute for foundation. Stick to subtle shades of lime and green for the eyes and ditch the liquid liner in favor of a soft, diffused crayon. Don't overdo the mascara- the idea is to define your lashes and not highlight them. Wear a neutral shade on your lips and accentuate them with a lip-gloss. Wear your hair freshly shampooed and squeaky clean, and accent your look with delicate, feminine jewelry.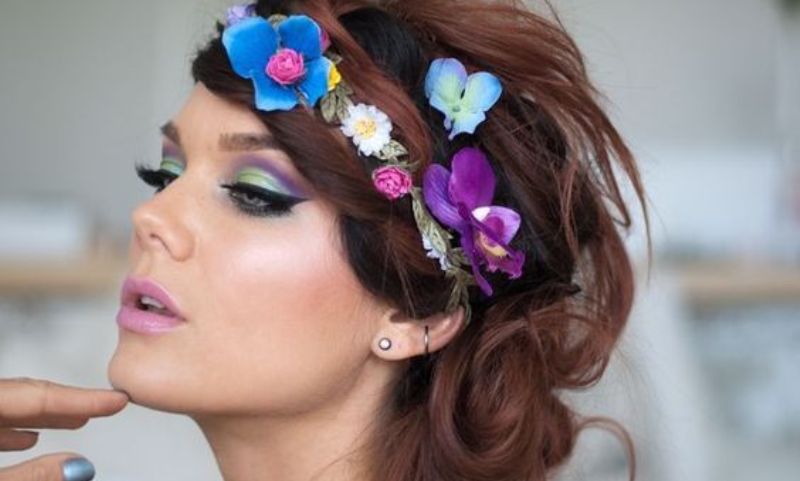 Image source: Pinterest
A forest green printed mini-kaftan dress worked with deeper, jewel tones of green should make for an apt night look. A foliage-inspired look shall leave you feeling fresh and super-inspired. Shade your eyes with darker shades, blending in a little shimmer. Draw a liner below your lower eyelashes and smudge it for a soft, diffused look. Complement the green with soft, coral tones on your cheeks with just a hint. Use a soft coral on your lips, taking care that the look doesn't clash with your eyes. Bangs or shaggy bob shall work well for a hairdo.
V. Sporty
You know you are feeling sporty when you finally jump in joy when your designer-customized sneakers arrive and you plan your dress about them. You know you are being sporty when you are nose deep in Andre Agassi's autobiography and an F1 race makes your adrenaline pumps go in hyperdrive. Turquoise is the color for the mood.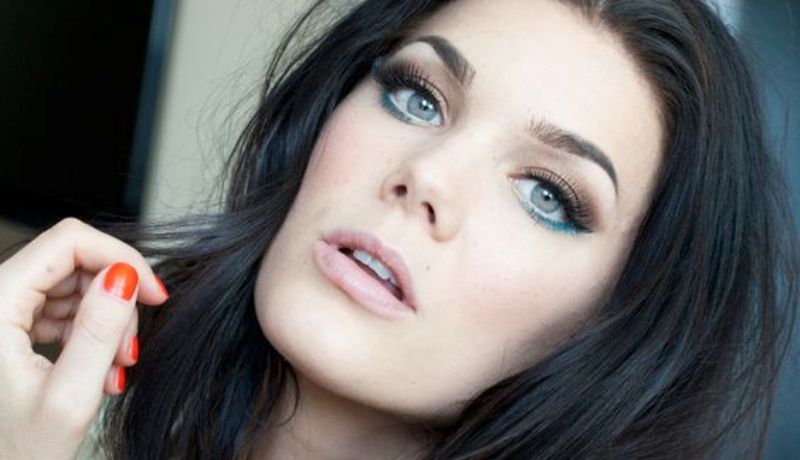 Image source: Pinterest
A relaxed day look would comprise of a racer back tank top with shorts, cargos or jammies. Straight hair, tied into a ponytail with a contrasting hair tie along with short nails, softly squared and painted fluoro-blue shall work wonders. Line your upper lid with a liquid aqua line and extend the tip towards your brow. Opt for a clear brown mascara and use a tinted lip balm for your lips.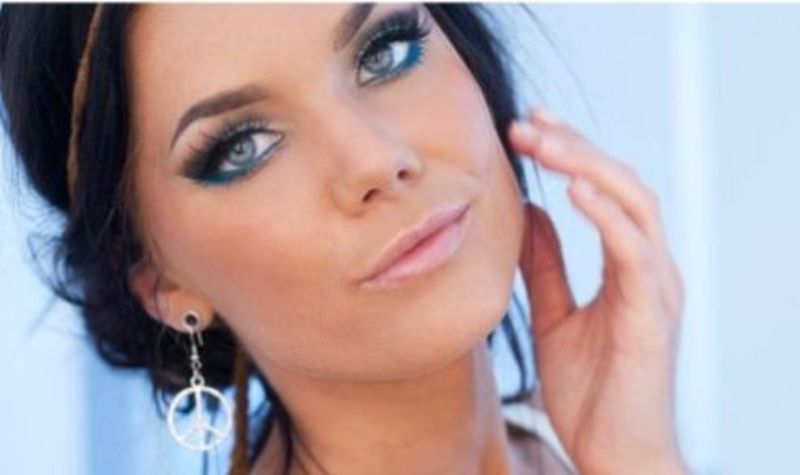 Image source: Pinterest
For the night look, go for a jersey dress with a cut-out back or a tennis dress and be a sport with your skin evened-out and makeup primarily on the eyes. Try a messy fishtail braid and use either a liner or shadow- but not both. Go for different hues of blue to add depth, depending on the shape of your eye and use a liner with glitter to open up your peepers. Draw out a cat eye look for some added oomph. Opt for a neutral shade on the lips but load up on gloss. Paint your nails in a metallic hue. Accent the look with some flats and striped bags.
VI. Sultry
Sultry gone wrong could be skanky. So be careful with this look when you are swirling between strawberry shakes and warm, melted chocolate dips. When you are moving to Beyonce's Naughty Girl and well, you have a hapless victim under your heels, as your happy prize! A word for the wise, the look is makeup heavy, so your post-soiree cleansing routine has to be as lovingly followed as decking up!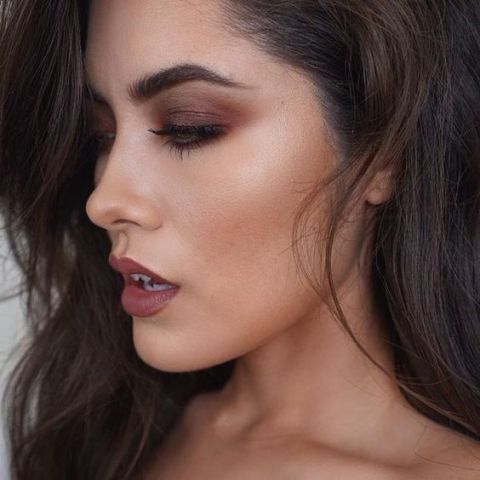 Image source: Pinterest
Go for a strong statement during the day by donning a monochrome bandage dress and go for a tinted lip balm or soft red gloss over matte red lipstick. Use a wet look for your curls and allow a light, lingering fragrance to soothe your person. Play up the eyes with coats of mascara and a very light touch of glittery nude eyeshadow and paint your nails in a bright red! Accent the look with warm metallic tones on bags or strappy sandals.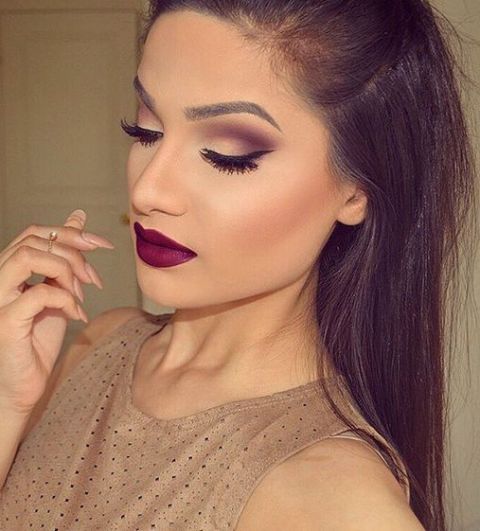 Image source: Pinterest
A deep, red curve-hugging gown with burnished gold stilettos and a mini-clutch should cut the night look. Make your lips bleed with red and tease your hair into wavy ringlets of flirtation. Dab body-illuminating lotion all over and flash fire with French manicure, peeping out from peep toe pumps. Glam up those eyes with false eyelashes and bat them until he's hooked!
VII. Mysterious
With secrets in your eyes, inaccessible to the throng, you are secretly replaying Madonna's Frozen while a carelessly swinging pendant is twirled amidst your fingers, slipping through the sight of many who cannot help but admire the power of mystery that adorns you from head-to-toe. Black is your go-to shade and it can be hard to carry this look, so get it right.
Image source: Pinterest
By day, you need to steer clear of looking ghoulish, so go for a Victorian inspired maxi and focus on your eyes and nails. Load up on kohl, liner and inky matte black nail paint while keeping the lips tinted with a neutral colored gloss and your hair open, and parted in the center. Accent the look with multiple pagan occult pendants.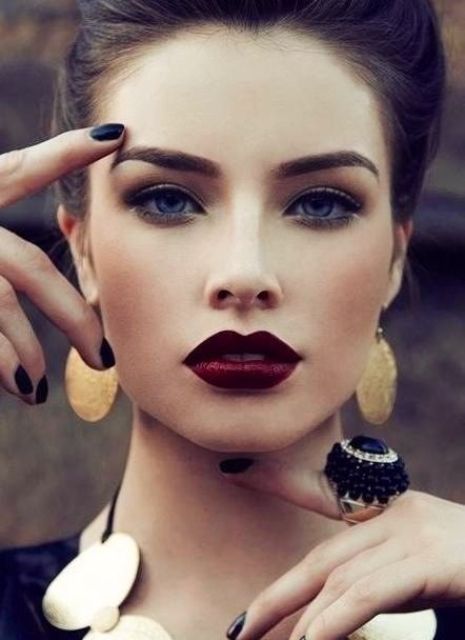 Image source: Pinterest
At night, though, opt for the drama by going all-out with a flowing black cape or a rugged, metal studded jumpsuit. Go for a heavy, defined look for the eyes by creating multiple lines and shade in silver or white for added contrast. Load up on mascara to elongate and thicken your lashes and use a dark plum or berry matte for your lips.
---
Suggested read: 12 makeup must-haves every woman in her 20s should invest in
---
VIII. Happy
Since happy girls are the prettiest, you know you are feeling so when you are singing aloud in the shower, clapping your hands and blowing kisses to yourself in the mirror! A shopping trip with your girls or a FRIENDS marathon isn't far from the mark either. Orange is the sunny hue for this sunny mood.
Image source: Pinterest
Shoot yourself the goofiest grin as you wrap yourself in a strappy sundress. You have a wide assortment of colors to choose from- from peachy to coral to saffron, so choose wisely in accordance with your skin tone. The rule of thumb for coral shades is to go for lips and nails- but there's no stopping you if you are iffy about the cheeks and eyes as well. Use a tinted lip gloss and keep your eyes soft and clear. Brown mascara goes best with peachy shadow and don't forget the thin lower lashline to make your eyes look bright and beaming. Bright nails and peppy toes shall make for happy hands and feet- think fluoro orange.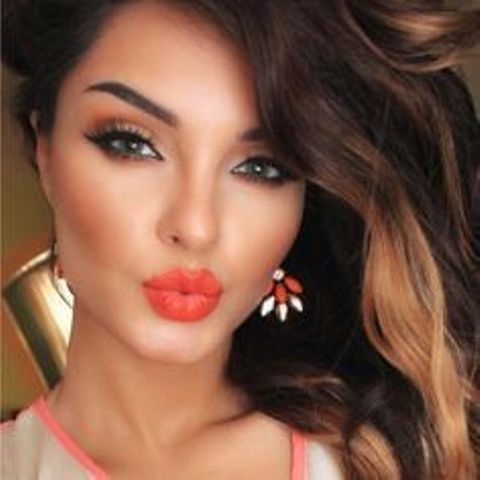 Image source: Pinterest
The night can see you in a striking coral orange offshoulder cocktail dress with a dramatic look, complemented with shades of blue, green or aubergine. Go for happy, bouncing curls and blend a hint of orange in your blush. Use the color combinations on your eyes but do not steal focus from a matte coral mouth. Accent the look with a statement accessory.
Which of these moody makeup looks are you sporting today?
Featured image source: Pinterest
Summary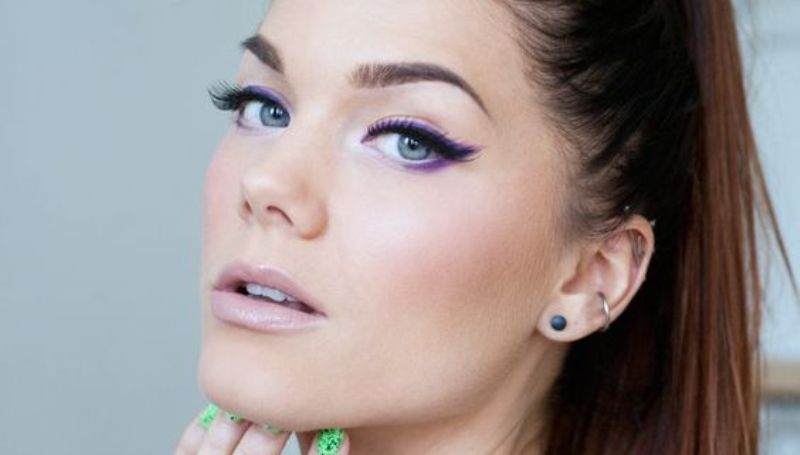 Article Name
The NLT List Of Makeup Tips And Tricks That Will Color You, Like Your Mood
Author
Description
NLT brings out the makeup wheel and if you spin it right, you will unlock the makeup tips and tricks that will match the way you feel.