2015 is slowly slipping away and before it is completely gone (whoosh), we thought we'd like to take you on a memorable-rewind tour of all the craziness that Bollywood threw our way. And you know what they say- a picture says a thousand words- so here's to the most funny, crazy, zany, entertaining, amazing Bollywood selfies of the year.
Sit back and enjoy…
1. Ranveer and Deepika – enough said!
Y u sad? N hw u stl cute? You gotta teach us, less cute couples, the trick…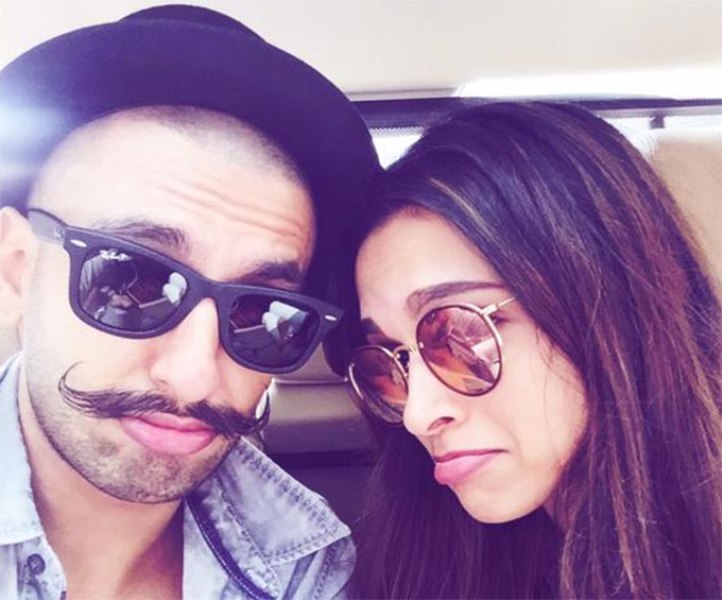 Image source: Instagram
2. Sonakshi Sinha- has to be on the list
Coz she is the undisputed queen of selfies. Don't you think? 😉
From the #TeriSelfieKiAankh look…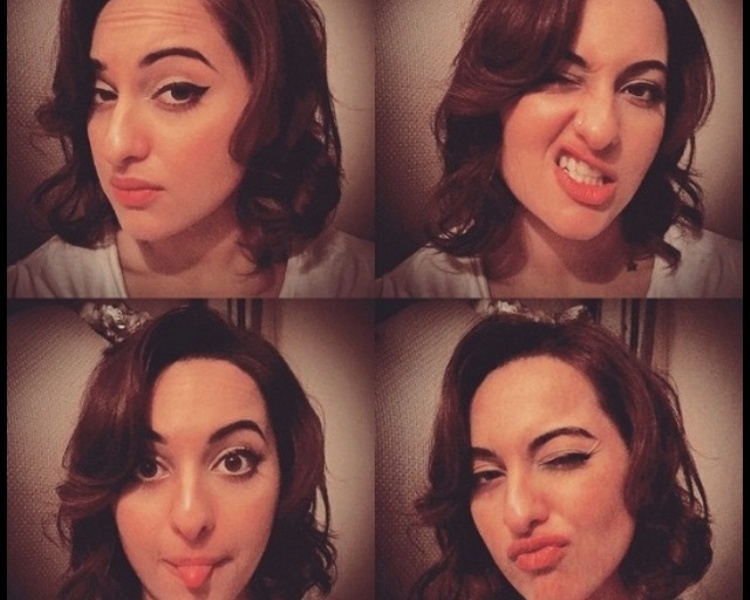 Image source: myladiesfinger
…to the woke-up-like-this look, she's done it and nailed it… #SonaDhamaka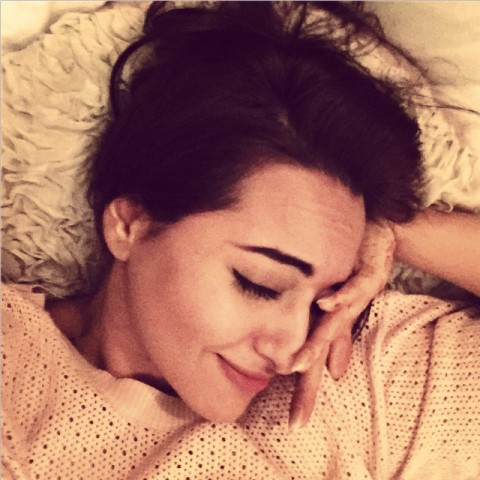 Image source: limeroad
3. Shahid Kapoor and Mira Rajput- rockin' it as newlyweds
Even as this one broke a million hearts, their picture-perfect smile eases the pain (a li'l bit)- after all sacche pyar ka matlab haasil karna nahi hota, right? #ShahidMiraMagic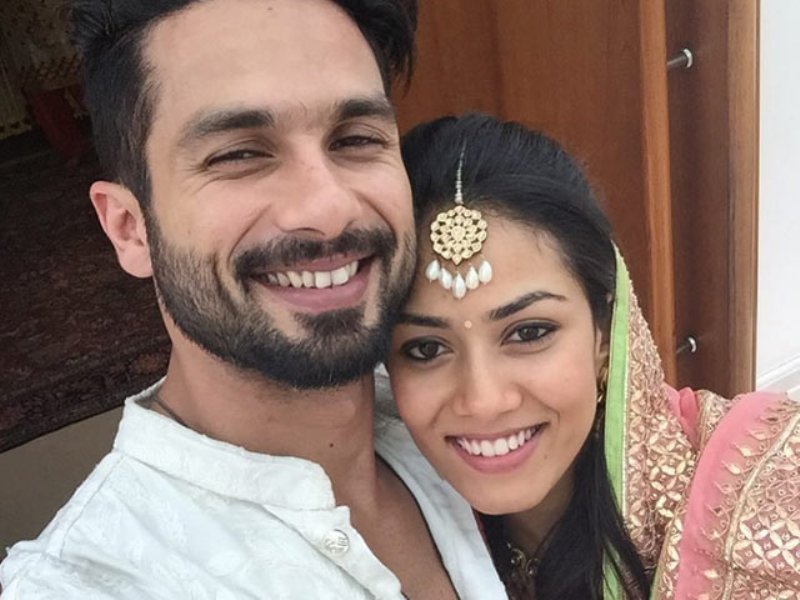 Image source: movies.ndtv
4. Bipasha Basu and Hrithik Roshan in one frame
Yep, you read that one right…and what's more this HOT combo comes with some lime'n lemony freshness… #NotComplaining #CanWeHaveMore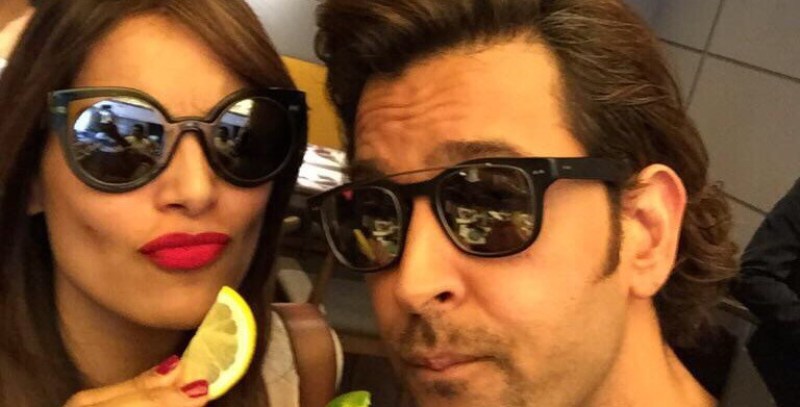 Image source: theffjournal
5. When Salman Khan shows you the RIGHT way to partyyy…
Working hard and playing harder- Dabangg style.
Image source: bollywoodpapa
---
Suggested read: 10 videos that broke the Internet in 2015
---
6. Shraddha Kapoor UNCUT
Jab Shraddha ko gussa aata hai…par Shraddha ko gussa kyun aata hai…
Image source: Instagram
7. Aila, Alia
When two fun people meet – this cute damage is what comes your way. #CutenessAlert #CutenessOverdose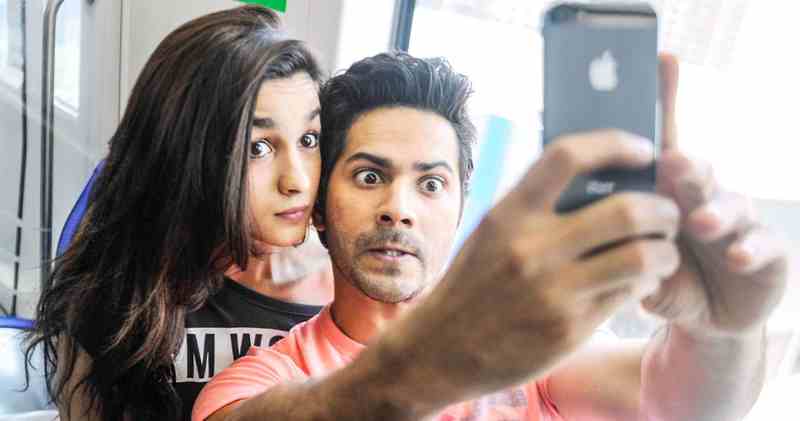 Image source: kyaboss
And the journey continues with everyone she meets… Tell me who's cuter, I DARE YOU!!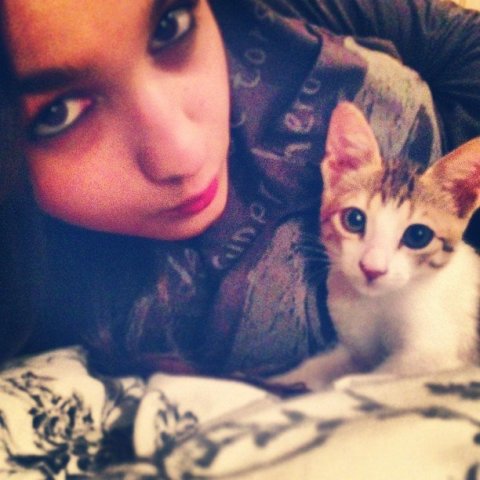 Image source: apnatimepass
8. Jacqueline's jazzy side up…
Are you thinking what I am? 😉
#DirtyMindsThinkAlike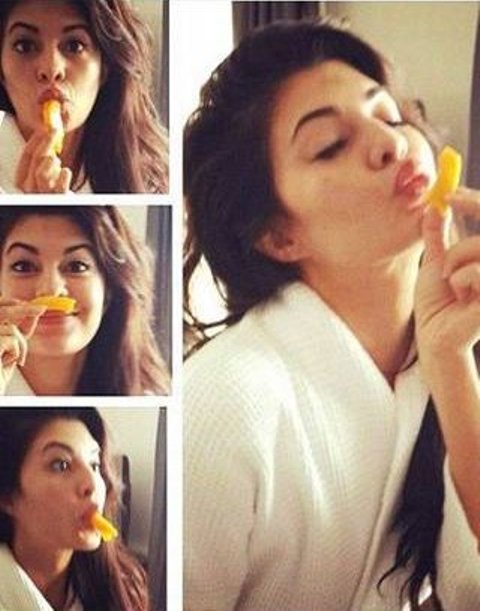 Image source: Instagram
Perfect curls missing a glimpse of the beyond-perfect curves – still Mwah!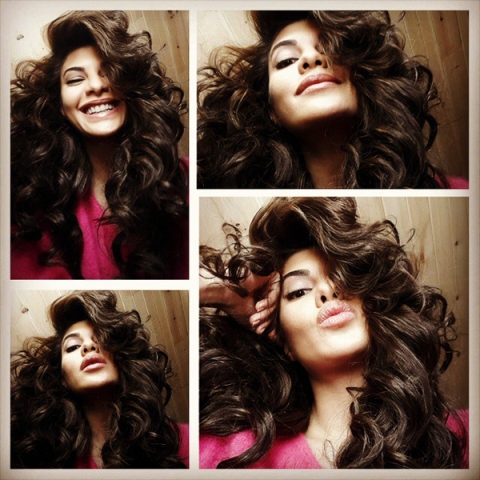 Image source: raura
Umm… pandilicious?? Lucky Panda that!! 😉
#JhakaasJacqueline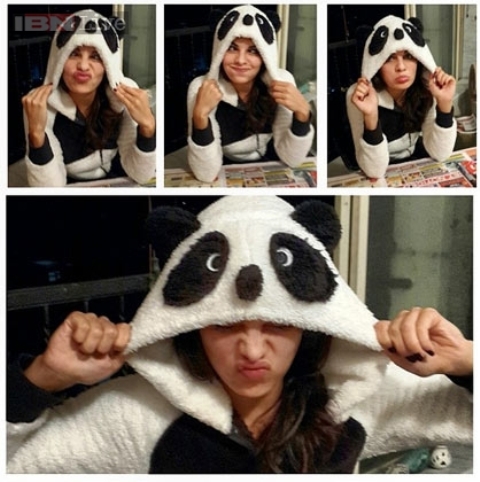 Image source: ibnlive
9. IIFA time
Somebody hold me, PLEASE!!! Heatstroke, #SoMuchHotness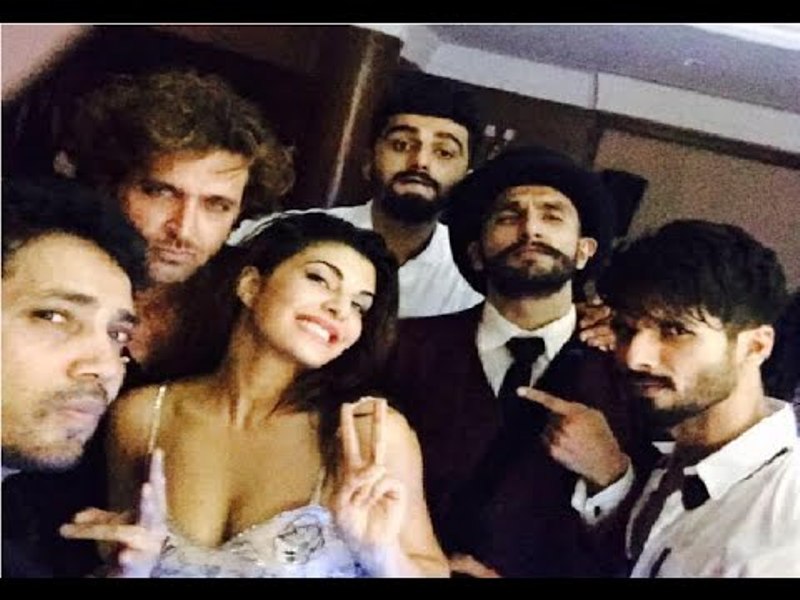 Image source: Youtube
10. The badass bromance of Arjun Kapoor and Ranveer Singh
I am just doing what they are doing… #LotsOfLove #PartnerInCrime #HotnessOverdose #SameMadness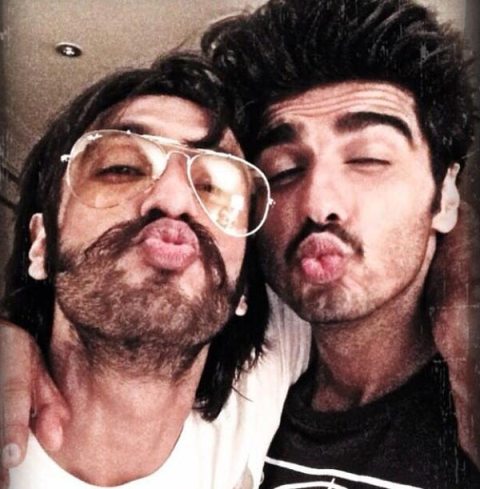 Image source: bollywoodlife
11. The Prankster Parineeti
That surreal cuteness dipped in mischievous craziness – we are so simply done for! #PaagalpantiBhiZarooriHai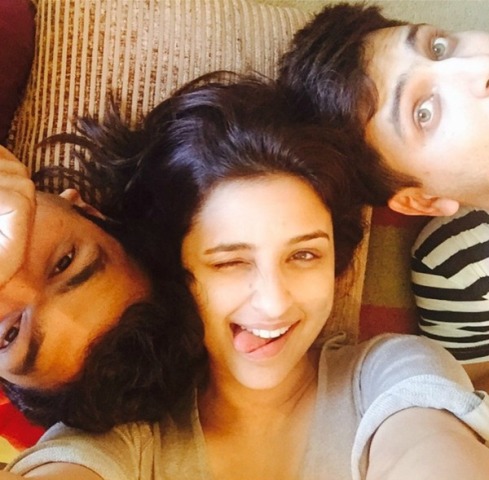 Image source: indiatimes
12. The King's family comes together…
He doesn't get older, he simply gets better… #TheKingWithHisQueen&Kids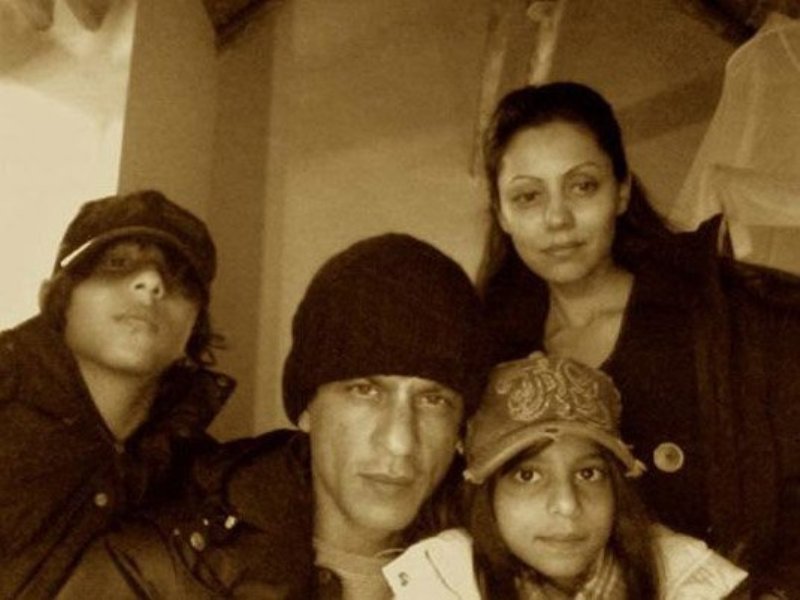 Image source: fuzionproductions
13. When Arjun Kapoor decides to show Hollywood how desi dhamakas work…
Now Ellen, you got competition, and a friggin' great one! #DesiComeBack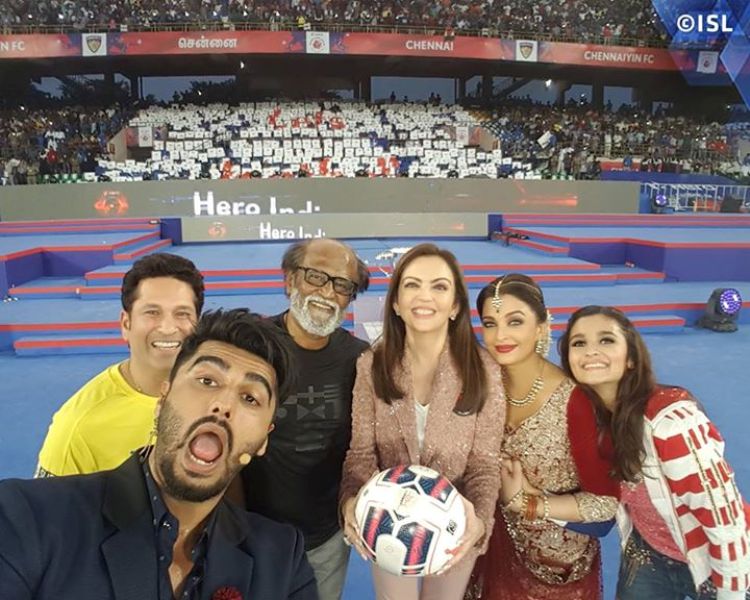 Image source: indiatimes
14. And you cannot leave out Katrina…
Especially when her self-proclaimed exclusive selfie goes out to her fans…Here's some gorgeousness to feast your eyes on…
Thank you for all the love! Not really a selfie person but my first exclusive one for all my beautiful fans.. pic.twitter.com/2BaRgsS74K

— Katrina At Cannes (@KatrinaAtCannes) April 27, 2015
15. When Karan Shows Us His REAL side…
InstaFUN with Karan…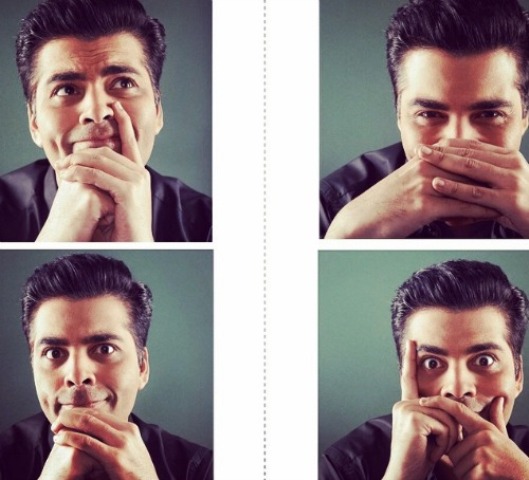 Image source: Instagram
Shahid and Saif both in the same selfie (with the matchless hotness of Katrina, of course!), captioned #JabTheyMet, ah, nothing beats what Karan miraculously pulled off. [CLAPS] #NoEndToTheWondersKaranCanDo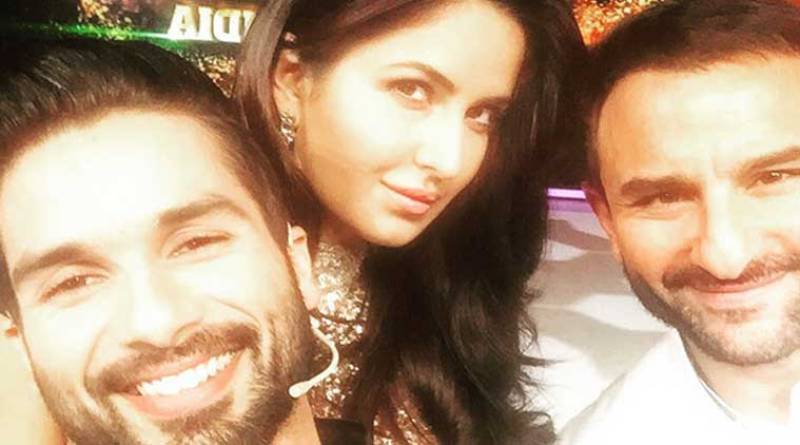 Image source: indianexpress
And then, define HOT-ness like this… Can we turn the heat down, please? <sweats>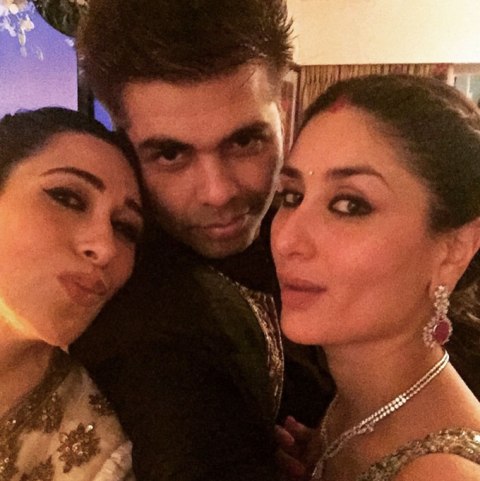 Image source: Instagram
16. Even if the movie was a dud, the selfie is shaandaar…
Oh come on, when our insanely cute bombshell, Aka Alia, gets together with the breathing Pandora's box of talent, aka Shahid, this kind of magic is something we can easily expect.
#BandBajaBlast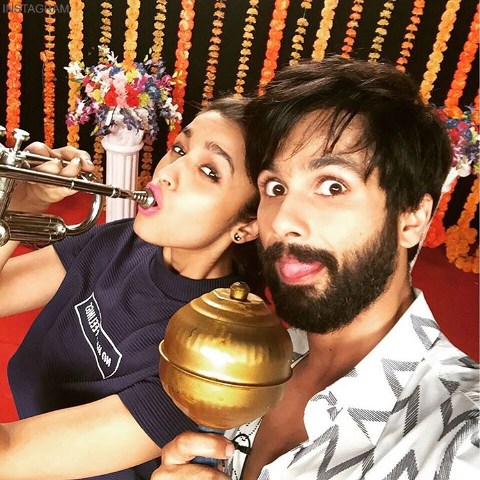 Image source: Instagram
17. When the queen flouts Cannes rule to prove she can…
Aishwarya clicking a selfie with Eva Longoria, even as Cannes puts an official ban on selfies…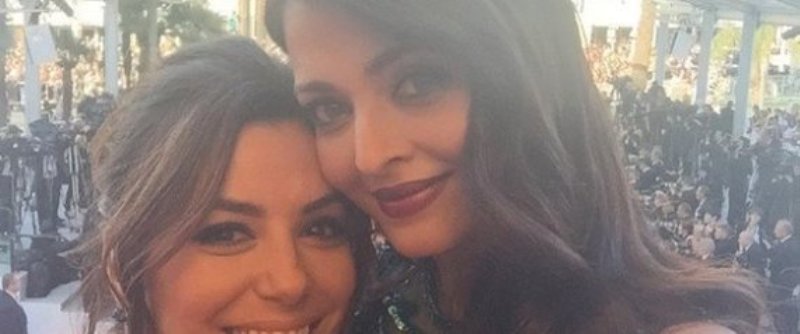 Image source: L'Oreal
18. When glamour's got the geeky on
STILL BADASS! #TheWomanWhoCanDoAnything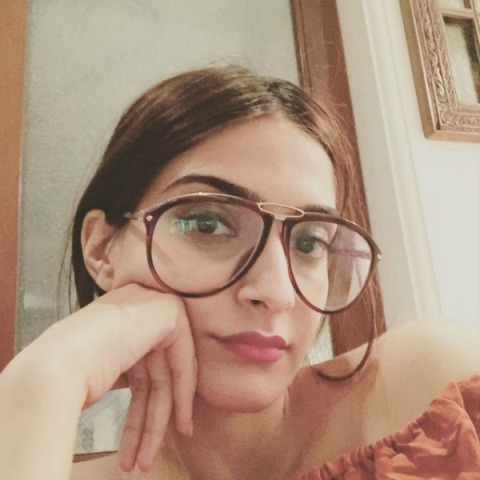 Image source: indiatimes
19. Nargis Fakhri's yawny-side snapped!
Too cute to wake up this early!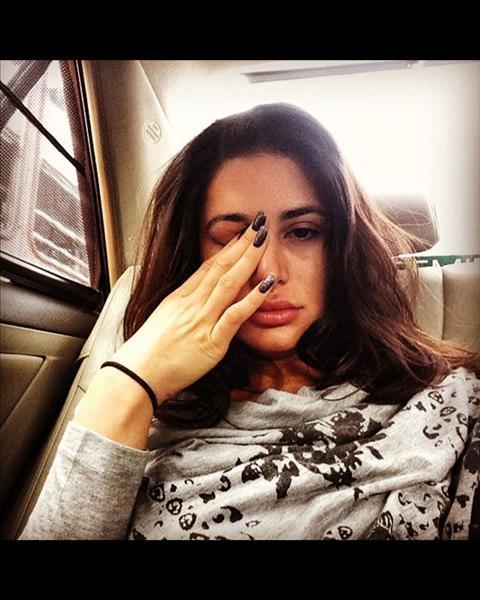 Image source: thestorypedia
20. And finally, we oust competition completely- with two hotties right here…
PeeCee and Anushka hugging it out says Bollywood is one big family, eh? What better treat in December, right? 😉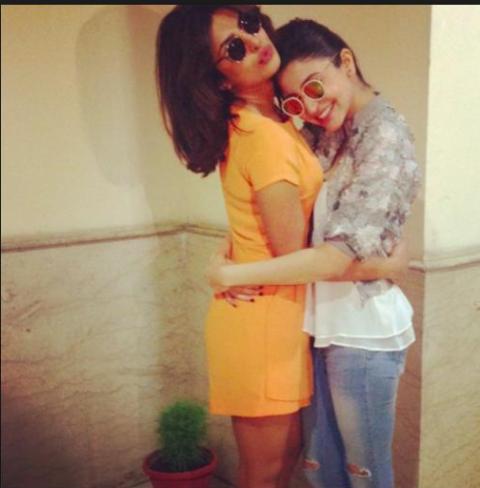 Image source: simplyamina
Time for a selfie splurge! 😀
Summary
Article Name
#BestOf2015 Top 20 Bollywood Selfies Of 2015
Author
Description
ALL of these Bollywood selfies will take you by surprise - ALL!