Another magnificent year is coming to an end and we still haven't had enough of our beloved celebs. So, here's to the love we have for them and the love they…erm…have for the ones they love <a teeny tiny jealousy pang :P> …
Check out our favorite celebrity relationship moments from the year that is bidding goodbye…
1. The romantic rendezvous of Shahid Kapoor and Mira Rajput
While Shahid Kapoor broke a million hearts when he tied the knot with this Delhi lass, he seems to have been long forgiven for the crime! He is so happy with his wife Mira that all of us (who cried bucketfuls when Shasha got married) are simply happy he is happy. After all 'saccha pyaar,' you see 😉
Check out his adorable pictures with wifey Mira Rajput:
2. The can't-have-enough-of-you love tale of Ranveer Singh and Deepika Padukone
If there is one couple in B-town who sure knows to keep the butterflies-in-the-tummy rockin' n rollin, it is our very own Ram-Leela of the industry. Ranveer and Deepika are those adorable cuties… err… hotties whose love-ly kisses, love-dripping tweets, and lovelier dubsmashes make us wish upon a star to have a love story like theirs…
hellpp meeeee helpppp 🔥🔥🔥🔥🔥🔥😍😍 my reaction —–>http://t.co/ddvSd5mj9w @RanveerOfficial @deepikapadukone #DeepVeer pic.twitter.com/XYjTTMGKe7

— BajiraoMastanIn2Days (@deepika_fashion) October 5, 2015
3. Bowled in love couple- Virat Kohli and Anushka Sharma
With two gems from the team happily married and Yuvraj Singh getting engaged, we just cannot wait for the wedding bells to ring for Virat and Anushka. After all, Anushka has already evinced that she will stand by her man in good times and bad and as for Virat, well- what can we say- but hold on to her, dude- she's a keeper!
Anushka Sharma with Virat Kohli spotted ! pic.twitter.com/BgTZJSJE4Q

— Pathikrit Banerjee (@pkorules) July 23, 2015
4. When Genelia Deshmukh said 'I do' once again to hubby Riteish
When the picture-perfect couple of the industry doles out some of the LOVE-ly love  that happens in their paradise, we can't help but be half green in envy but more red in love… Genelia, if we haven't said this already- you are a lucky, lucky girl! Riteish- you too- err…guy! 😉
Riaan che Baba.. I think I'm ready to marry you again.. #BestBirthdayGiftEver pic.twitter.com/yBoRpN4xDh

— Genelia Deshmukh (@geneliad) August 5, 2015
5. When Rahul popped the big question with a bigger diamond- we envy you Asin…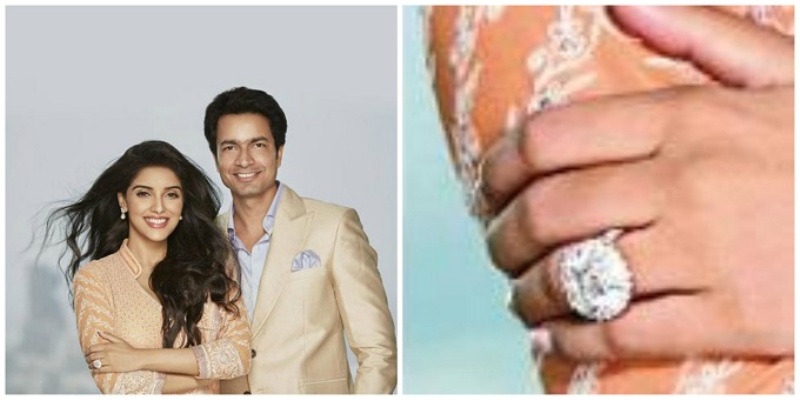 Image source: TOI
You remember this one- at least, you remember the ring, no?
---
Suggested read: Top 10 kickass feminist moments of 2015
---
6. Coz wedding da season hai– lovebirds Harbhajan Singh and Geeta Basra
When this tadakti bhadakti Punjabi wedding of the year took place with the who's who of the cricket world, B-town and the politicodom too, we couldn't expect any less than showers of love from all over the world..
One More Down! Welcome to the Club Bhajji Congratulations @Geeta_Basra & @harbhajan_singh pic.twitter.com/pXFIbW8VMT

— Mohammad Kaif (@KaifSays) October 29, 2015
Wishing the beautiful couple a very happy married life @harbhajan_singh nd bhabi ji ! God bless you both pic.twitter.com/mTWhFJR00O

— Gurkeerat Mann (@gurkeeratmann22) October 29, 2015
Wishing @harbhajan_singh & Geeta a happy married life as you begin this special journey together! pic.twitter.com/oAOJ44QHQl

— Anurag Thakur (@ianuragthakur) October 29, 2015
Congratulations @harbhajan_singh &@Geeta_Basra.wish u a happy married life paji.u both look stunning in ur attires👌 pic.twitter.com/OW0L3CgMHC

— Mandeep Singh (@mandeeps12) October 29, 2015
7. Are Ranbir and Katrina inching closer to tying the knot?
When a little birdie told us how our soon-to-be Mrs. Kapoor addresses her soon-to-be father-in-law, we just assumed the obvious…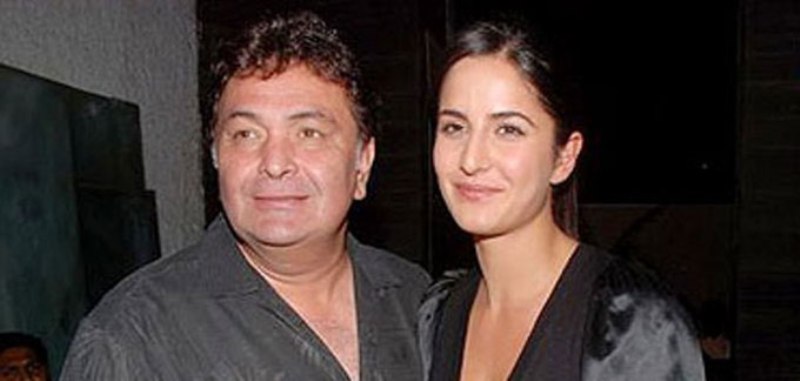 Image source: Twitter
8. Exquisite sentiments from the cricket front's new couple
The star from the pitch, Yuvraj Singh gave the nation a smiling tear when he expressed how he's found a friend for life in his fiancée – Hazel Keech. Wait, there's more, his mother thinks of Hazel as a reflection of her own matchless loving self! Ah, now you can get that tissue out, baby!
Yes I am engaged 💍cause i found a friend for life in @hazelkeech as mom says a reflection of her ❤️👌🏼 pic.twitter.com/dPI2H9EE6C

— yuvraj singh (@YUVSTRONG12) November 15, 2015
Yes, its true, im getting married to @YUVSTRONG12 Im so thankful to have found such an amazing person #shazam pic.twitter.com/qpe9yCe3Xk

— Hazel Keech (@hazelkeech) November 15, 2015
A happily-forever after to all you lovely couples!
Featured image source: Vogue
Summary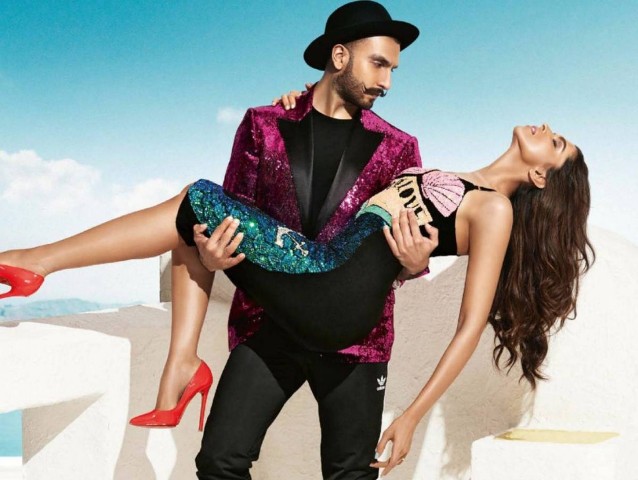 Article Name
#BestOf2015 Top 8 Celebrity Relationship Moments Of 2015
Author
Description
Because sometimes our beloved celebs' relationship gives us more than a reason to smile!