Dating and its variants – online dating, mobile dating, dating apps – have become ubiquitous. It seems that nobody has been left untouched by them. And in the tech business, you either evolve or see yourself get hollowed out from the inside out. So, towards that end, we found these niche dating sites that cater to specific groups of people with … singular tastes, for lack of a better word. Check out these bizarre dating sites/apps that will leave you wondering and not a little bemused 😉
1. 3nder
With the tagline – Meet kinky, curious and openminded people, 3nder is an app that lets you hook up and have threesomes. You can sign up as a single and explore, or you and your partner can sign up and explore your kinky sides together. Launched in July 2014, the Tinder-for-threesomes app already boasts more than 350,000 users.
---
Suggested read: Netflix dating app hopes to hook you up with a fellow netflix-er
---
2. Clown Dating
The tagline says it all – Everybody loves a clown … let a clown love you. Well, people who are afraid of clowns, that is, who suffer from Coulrophobia, should stay as far away from this site as possible though. The site aims to help you find people who share this lifestyle, whether you're a clown by career or choice.
---
Suggested read: Dapper app hopes to bring back chivalry
---
3. Farmers Only
This site helps lonely country folk find someone who understands their hard country lifestyle. City folks just don't get it – is the tag line for this site. The site offers both free as well as premium membership options to help you find your country soul mate.
---
Suggested read: FuzzyBanter claims to bring courtship back to 21st century
---
4. Furry Mate
Just when we thought we'd seen every kind of bizarre, niche dating site, one such as Furry Mate comes along. Apparently, people like to dress up like cartoonish furry animals, even when it's not Halloween, and they'd like to find others who share the same passion. Furry Mate – where real relationships begin, promises to help you find a furry friend, or a furry mate, or just random people to meet up and exchange furry stories with at a furry convention. One of the things that's baffling is, if you and your partner are dressed up as furry creatures, how is that a real relationship?!
---
Suggested read: If you're a beard-lover, then Bristlr app is just for you
---
5. Gluten-free Singles
This site helps you find a partner who shares your healthy lifestyle choice, or shares your intolerance to gluten, or is suffering from celiac disease – just like you. According to the literature on the site, it's not just a dating site, but a networking site as well, where you can find other gluten-free friends or activity partners.
---
Suggested read: Friendsy is being hailed as Tinder for college students
---
6. Mullet Passions
Mullet is a godawful hairstyle that has been in 'fashion' since the 1970s. With rock stars like Rod Steward, Paul McCartney, and David Bowie sporting it, Mullet Passions is 100% Free Dating & Social Networking for Singles Sportin' a Mullet. The site declares that it's business up front, and a PARTY in the back, making an obvious reference to the awful hairstyle. And you can pick and choose from the variety of awfulness by the style of mullet that other members sport – classic or camaro or spiky or fubuskullet or mudflap or mexi or minitruck.
7. PURRsonals
If your current living partner is a feline, no need to fret what would happen once you get yourself a significant other. Sign up to PURRsonals, which is the place to 'meet other cat lovers who really match your PURRsonality!' What are you waiting for? Sign up and find your PURRfect mate for life. You, me, and the cat – one PURRfect family! MEOW!
---
Suggested read: High There is a dating app for marijuana lovers
---
8. Sea Captain Date
Sea Captain Date is the place to be to find other men and women who share the same love of the ocean as you. Signing up and browsing through the numerous profiles is free. If sailing the seven seas is what rocks your boat, then Sea Captain Date is exactly for you!
---
Suggested read: Dating app, Antidate, is refreshing with its asymmetric approach
---
9. Singles with Food Allergies
Food allergies are such a pain in the neck. But if your partner shares the same allergy, then it is the thing you bond over at Singles with Food Allergies. You never have to worry about having too many epi-pens with you!
---
Suggested read: SparkStarter app offers a refreshing matchmaking feature
---
10. Ugly Schmucks
As the name suggests, Ugly Schmucks caters to those individuals who are ugly – unconventionally attractive, to put it diplomatically. The site asks a potential member, Are people not seeing your inner beauty, are you an Ugly Schmuck?! Have you ever thought to yourself "I am Ugly"? If your reply to both these questions is in the affirmative, then this is the place you need to be, where you can connect with other ugly schmucks, who are looking for genuine personality rather than outer appearance.
---
Suggested read: Hinge is a 'classier' version of Tinder
---
11. Women behind bars
Have you always lived on the edge? Do you always take on a dare when you play 'Truth or Dare'? If so, then Women behind bars falls right up your alley. The site lists women who have been incarcerated, and you can sign up and go through their profiles. You can then get to know them via emails or the traditional snail mail, by being their pen pals. But before you sign up for this, know that the women's crimes that led to their incarceration in the first place. So sign up at your own risk. There are a surprising number of 'satisfied' customers, although some of the members have confessed to being duped by these women into sending them money.
---
Suggested read: Willow app focuses on personality rather than looks
---
12. Zombie Passions
The last and the wackiest of them all, is Zombie Passions. People are either fans of zombies or are weirded out by them. If you fall into the former category, then Zombie Passions is just the place for you. Zombie Passions is a 100% free online dating & social networking site for zombies, zombie lovers & people working in a dead-end job for too long. And a user can browse through profiles of various types of zombies – zombies from toxic spills, radioactive meteors, or mutated viruses. Huh. Talk about creeeeepy!
---
Suggested read: Tinder is updating its features with new ageist policy
---
Well, folks, that's all for now. If you've come across any weird, wacky, bizarre dating sites on the Internet, let us know about it in the comments below.
Featured image source: Google, copyright-free image under Creative Commons License
Summary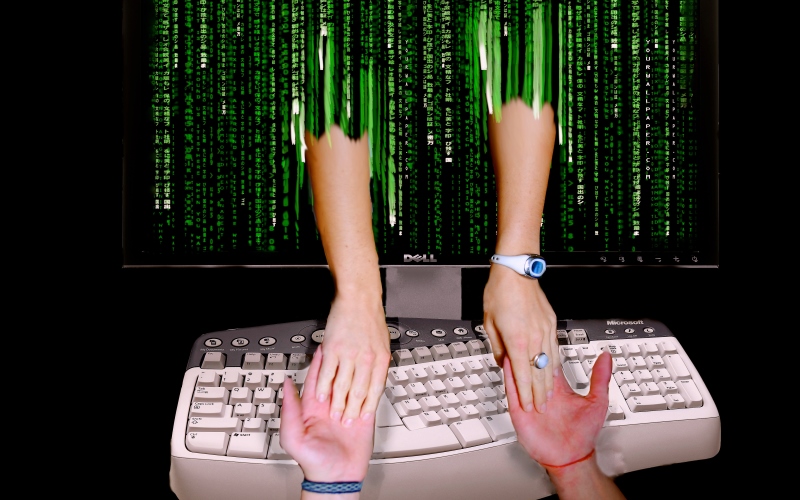 Article Name
12 wacky dating sites from around the world
Author
Description
There are dating sites and there are dating sites. Here are 12 bizarre dating sites we came across on the Internet.